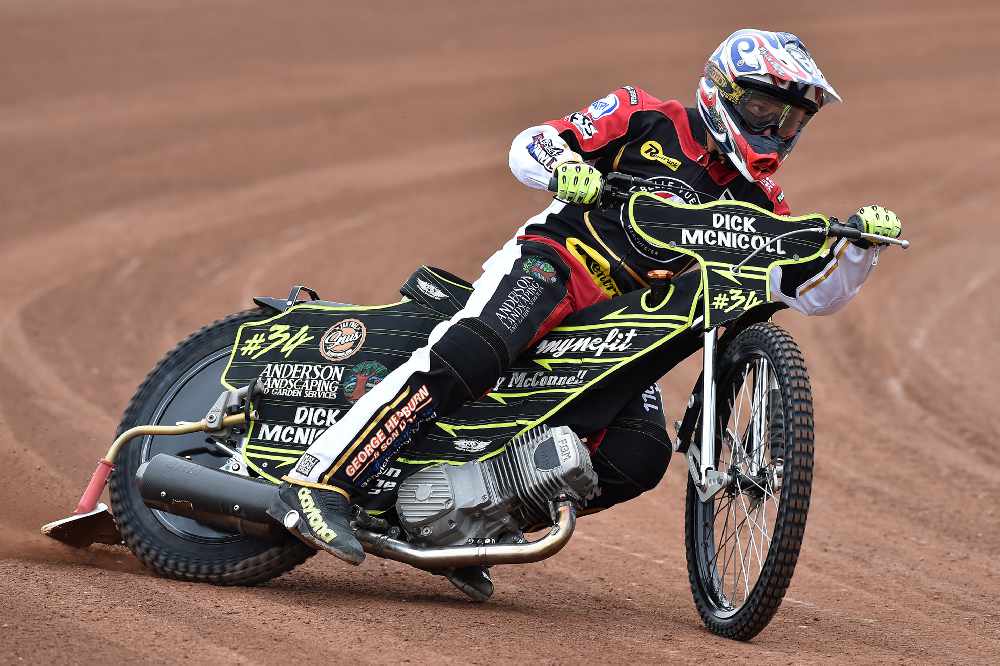 Three current and three former Aces will be going for glory as the Australian National Speedway Championship kicks off this weekend.
Returning reserve Jye Etheridge is relishing his selection and is eager to prove himself when the series kicks off in Kurri Kurri, on January 4.
The 24-year-old from Buttai was chosen by Motorcycling Australia's Speedway Commission to join the star-studded, 16-strong main field to contest the country's most prestigious Speedway event.
He is joined by fellow BikeRight Aces Brady Kurtz and Jaimon Lidsey, as well as ex-Belle Vue stars Rohan Tungate and Max Fricke; the latter of whom is the current Australian National Champion.
In between his shifts in the Aussie coal mines, he's been training rigorously and prepping his machinery for what he hopes will be a strong start to his 2020 campaign on home soil at Loxford Park.
He said: "It's going to be a tough test both physically and mentally.
"This is one of the toughest line-ups for a while in this series, but I race against a lot of these guys in the UK so I don't see why I can't emulate my performances there back here in Australia.
"Obviously, setups will be crucial because conditions out here are quite the opposite to what we experience in Britain but I'm confident my bikes are in good shape and I'm looking forward to it.
"I like Kurri Kurri. It's close to home and it's where I learnt to ride so, hopefully, I can start things off with a bang. All my family will be there, and I want to prove to them I can do this."
Etheridge continued: "Last time I competed in this series I placed well, but I plan on advancing on that. I've been training hard and working on my fitness to give myself the best chance.
"I'm going to take it one round at a time, one track at a time. All the tracks in the series are pretty good to ride. I've not been to a few of them in a long time, but I'm not worried about that.
"Everyone has the opportunity to practice ahead of the meetings so I'm going to take every opportunity to get the feel for each which I hope will help in the main meetings."
The championships kick off in Kurri Kurri, NSW this weekend before moving on to Albury-Wodonga, Undera and Mildura, VIC before concluding at Gillman, SA on January 11.
And two rounds – Albury-Wodonga and Gillman – will be available via a free live stream at: www.australianspeedwaychampionships.com.au.
2020 AUSTRALIAN NATIONAL CHAMPIONSHIPS
JAN 04 – ROUND 1: Loxford Park Speedway, Kurri Kurri, NSW
JAN 06 – ROUND 2: Diamond Park Speedway, Albury-Wodonga, VIC
JAN 07 – ROUND 3: Undera Park Speedway, Undera, VIC
JAN 09 – ROUND 4: Olympic Park Speedway, Mildura, VIC
JAN 11 – ROUND 5: Gillman Speedway, Gillman, SA
MAIN FIELD: Max Fricke, Rohan Tungate, Chris Holder, Sam Masters, Jack Holder, Ryan Douglas, Rob Medson, Justin Sedgmen, Brady Kurtz, Jaimon Lidsey, Jordon Stewart, Zane Keleher, Zac Cook, Jye Etheridge, Josh Pickering, Jack Morrison
RESERVES: Brayden McGuinness, Ben Cook, Matthew Gilmore