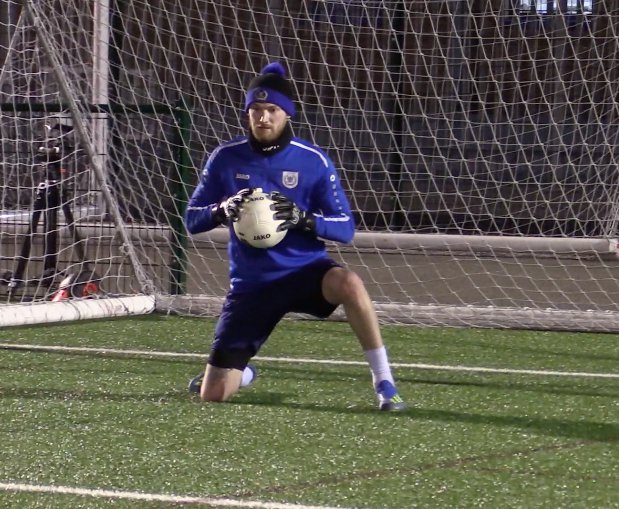 Curzon Ashton goalkeeper Cameron Mason and supporter Glyn Jones have made a sizeable donation to the NHS amid the coronavirus outbreak.
Cam tweeted the following on Friday afternoon and explained how the pair had raised the money:
Keep doing us proud NHS 👏🏼⚽️💙 pic.twitter.com/xWaYkaPnGv

— Cam Mason (@Cam_Mason1) April 3, 2020
It's been a great season for 24-year-old Mason, who was rewarded with a contract extension in January and was also selected to represent the England C squad against Wales in a friendly. However, the match has been postponed for obvious reasons following the nation-wide lockdown.
We spoke to Cam at a training session in March to get his thoughts on his England selection, his time with the Nash, and his aims and objectives for the future.
Cam Mason England selection

WATCH: Curzon Ashton Football Club goalkeeper Cameron Mason has been selected to represent the England C squad for their friendly against Wales this month. The 24-year-old shot stopper has been a standout player this season and his efforts rewarded with a contract extension in January. We spoke to Cam about his selection to the England squad, his time with the Nash, and what it was like to face Manchester United's Odion Ighalo at a special training session. Chairman Wayne Salkeld also praised Mason.

Posted by Tameside Reporter on Thursday, March 5, 2020