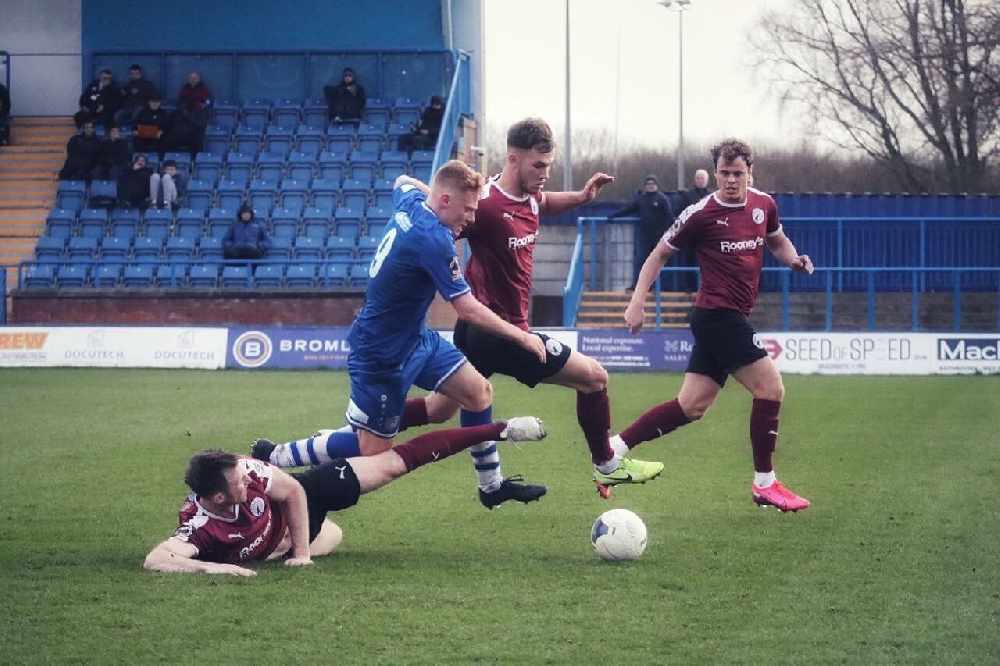 Curzon Ashton Football Club have launched a Crowdfunder page in a bid to raise money following the coronavirus lockdown.
As the Reporter brought to you in a feature last week with chairman Wayne Salkeld (seen below), the club are currently struggling financially due to revenue streams drying up in the wake of the nation-wide lockdown.
The Nash are reliant on a number of streams including 3g pitch usage and function room hire to survive.
But with these streams now closed under Government ruling, the club are asking supporters and the wider community to dig deep and keep the cash flowing. For every £20 raised in their crowdfunding campaign, Curzon will donate one match ticket for the 2020/2021 season to NHS staff and any Frontline Workers from Tameside.
You can donate to the cause here: https://www.crowdfunder.co.uk/the-nash-crowdfunder
Picture by @biddleofnowhere