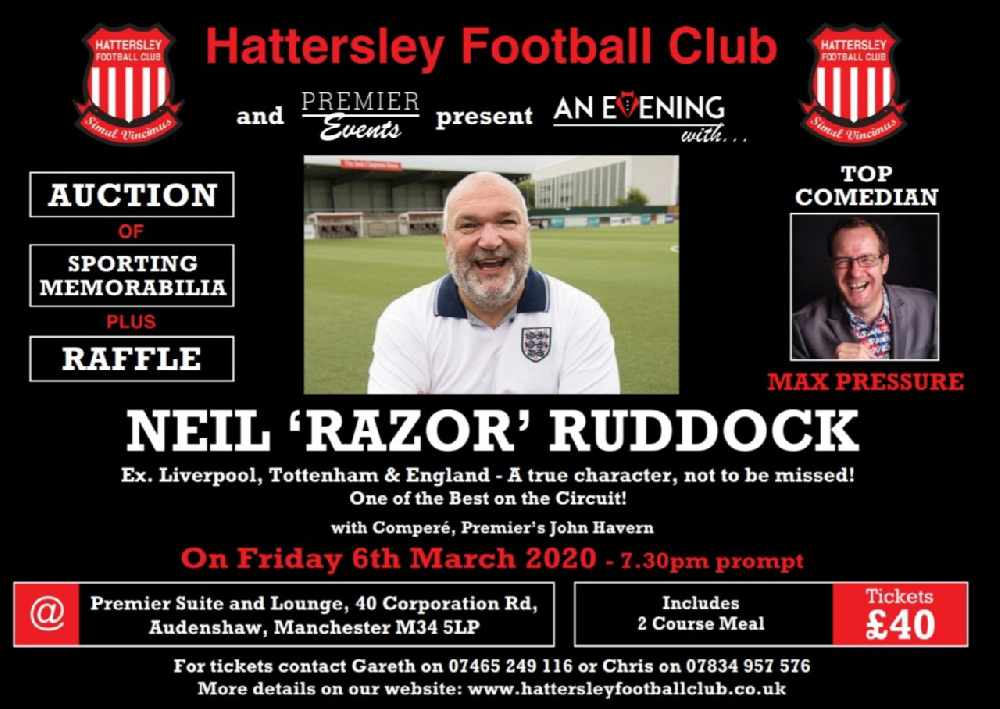 Hattersley Football Club are selling tickets for an Evening with Neil 'Razor' Ruddock.
The event is taking place at the Premier Suite in Audenshaw on Friday 6th March.
Tickets have been priced at £40 per person, which includes a two course meal.
7.30pm start. Further details can be found on the above poster.