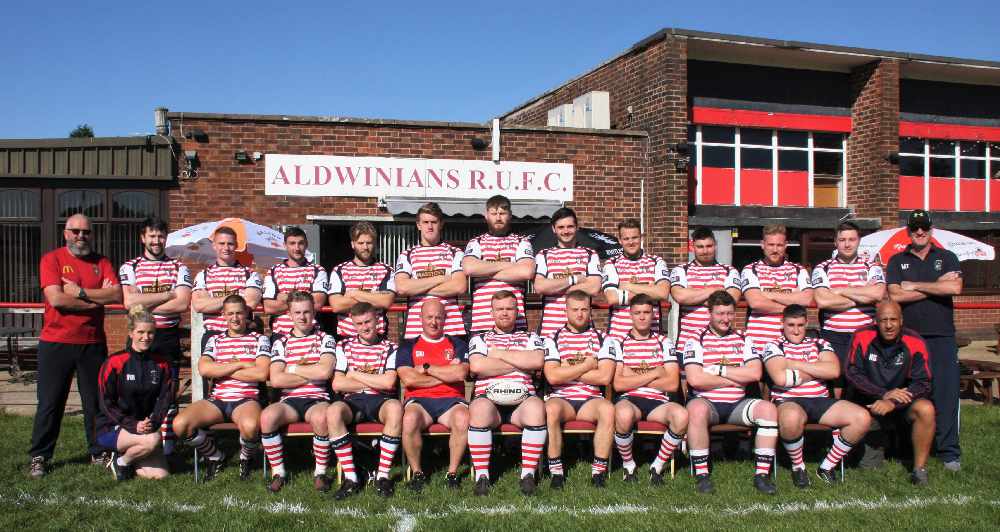 ADM Premier Division: Aldwinians 26-43 Liverpool Collegiate
The Liverpool squad arrived at Audenshaw Park without a win to their name this season.This looked set to continue as the home side raced to a 26-5 half time lead securing a 4 try bonus point.
An early lineout in the visitors' 22, ball into midfield ,and no 8 Elliot Mellish perfectly placed to go over for a first try on four minutes, Dan Martin converting.
Collegiate responded 12 minutes after their restart was allowed to drop to ground to put the pack under pressure. A poor pass from back row James Summerscales enabled Collegiate to gather possession and generate some forward momentum. Weak midfield tackling from Aldwinians put the side on the back foot and ultimately allowed the visitors to secure a try and narrow the deficit to 7-5.
Gradually Aldwinians wrestled back control after what looked like a blip at the time. A penalty produced a line out on the 22 line which was lost but the pack won it back to generate a sweeping left to right move. Gethin Edwards darted down the touch line but was tackled, however Aldwinians retained territory in midfield. Good thinking from centre Callum Mcmahon produced a neat kick to put the ball behind the Collegiate defence leading to a penalty and scrum. Flanker Summerscales took the ball on a blindside run to go over unopposed on 23 minutes to extend the score with the conversion to 14-5.
Mcmahon repeated his ball chipping expertise minutes later setting up a line out 15 metres out. Strong drives by the pack enabled prop Sam Nicholson to land the third try on 29 minutes. Seemingly out of the game, Collegiate looked disconsolate and even more so when Summerscales scored his second try on 39 minutes after pouncing on a mistake for a 26 -5 half time lead.
The Collegiate captain/coach must have delivered memorable uplifting speech during the break, as they looked a different team in the second half as they showed grit and determination, and also exposed the weaknesses in Aldwinians that the first half had been able to paper over.
Aldwinians failed to score another point, they lacked any sense of teamwork or application to the task in hand, and even couldn't match the pace of their opponents.
It was mainly one way traffic with the score levelled at 26-26 by the 53rd minute. But the lead was gained in the 56th minute following three tries in seven minutes.
The first and only penalty kick of the game came in the 64th minute as a result of a yellow card for a high tackle administered by Summerscales which compounded Aldwinians' difficulties.
The coup de grace was delivered in the 77th minute with the visitors sixth try.
This Saturday the task doesn't get any easier. A trip to league leaders Widnes beckons, kick off 2.15 pm.
By Trevor Hulmes