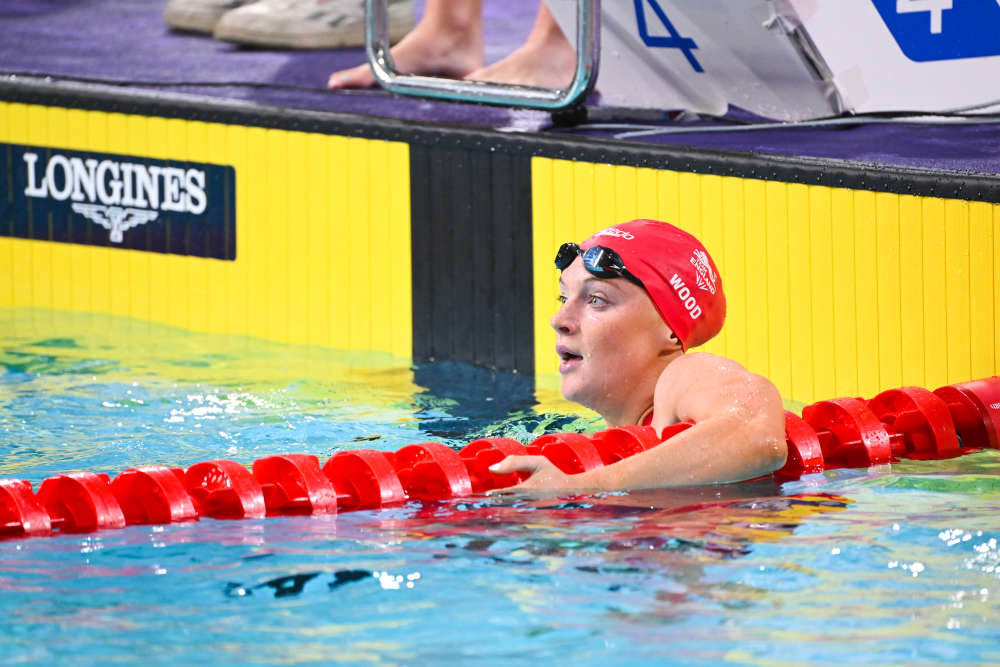 Team England.
It's a hat-trick for Abbie Wood as she earns her third medal of the Commonwealth Games.
The 23-year-old Buxton athlete said she felt a 'weight had been lifted from her shoulders' after picking up her first individual medal of the Games, a well-deserved accolade.
Heartbreak struck Abbie last year after the Tokyo 2020 Olympics when she narrowly missed out on a bronze medal. Training exceptionally hard to achieve her best, she has now smashed her previous performance out of the park.
Abbie comfortably took third in a time of 2:10.68, finishing behind Summer McIntosh of Canada and Kaylee McKeon of Australia.
Speaking on her performance at the Games, Abbie said she was very pleased with her swim.
"After the season I've had, I'm really happy with that and it's a sigh of relief.
"I didn't feel pressure from anyone intentionally, but I had my family here. It has been a good step for my confidence that I can do it in front of a crowd," Abbie said.
Achieving her season's best, she said she 'couldn't ask for any more after such a hard cycle post-Olympics'.
"Coming fourth there really hit me hard and I'm so glad that I could get it together for this week.
"It was pretty much go-go-go after the Olympics so I'm definitely having a nice break after this, celebrating with my family."
It's been an incredibly successful home Games for the Derbyshire swimmer. Achieving two medals in the women's relay as well as an individual, she has much to be proud of and will carry these performances into future competitions.
Want more local sports stories?
Head to https://www.questmedianetwork.co.uk/news/sport/ to see more of our coverage - from community and non-league football to local and county cricket, boxing, athletics, basketball, Esports and golf.