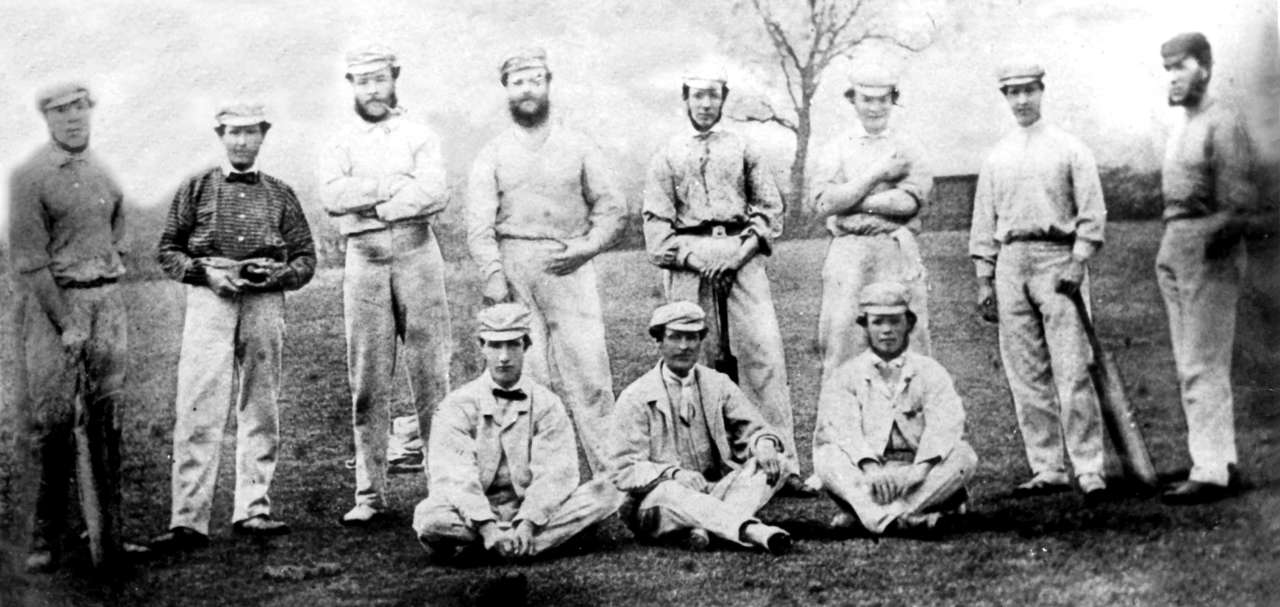 The nation has celebrated the Platinum Jubilee over the past weekend, and for Ashton CC members there is another cause for celebration.
Next Monday, (13th June), marks the birth of the Club and its first ever match 165 years ago.
The Club history, '150 NOT OUT', written by Philip and David Williams in 2007, records the day:
"Ashton's first competitive match was on Saturday 13th June 1857 on the ground of local rivals Droylsden Albert. The game was played in beautiful weather which brought out a fair-sized crowd. Ashton won the match with nine wickets to spare."
So, a successful start which was repeated seven days later with a victory over Dukinfield Royal Victoria.
That game was played at Ashton's first ground on Moss Lane, now the site of Holy Trinity Church, and would remain their home until a move to Rayner Lane in 1875, the ground where they still play nearly a century and a half later.
The Club has over the years played in the Lancashire & Cheshire; Pennine and Greater Manchester Leagues but for 90 years was a member of the Central Lancashire League.
This was a period which encompassed the halcyon days of league cricket especially in the post war years with big name professionals attracting huge crowds.
Ashton were rarely at the forefront in terms of engaging household names, preferring to look for value for money. In this regard Derek Parker, (2,113 runs and 516 runs in five seasons), Bruce Roberts, (3,010 runs and 158 wickets in three years), and Anil 'Ridee' Rideegammanagedera, (4,688 runs and 325 wickets in five seasons), certainly proved their worth.
The club has over the years incorporated both tennis and bowls. Sadly, the former has not been played for over 25 years but the bowls section, running nine teams this year, continues to thrive.
It is fair to say that the Club has not been overburdened with silverware in recent years, but there are clear signs that things are looking up.
For many years the Club has believed that a strong junior section is paramount to the future. And this was shown in the team which was Tanner Cup finalists in 2016. Nine of that side had come through the junior ranks. Currently running teams at five age groups from Under 9's upwards is a natural continuation of a process of 'growing their own'.
The Club Committee has worked hard in recent years. There has been significant investment on The Clubhouse, (incorporating a new roof and complete internal refurbishment), and also on work on the ground. Club Chairman, Stan Adshead said: "We have a proud history, and the Committee sees its role as ensuring that we manage the Club and ensure that it is there for those who follow us". And with both the 1st and 2nd XI's currently topping their Divisions it certainly looks as though brighter times on the field are ahead.