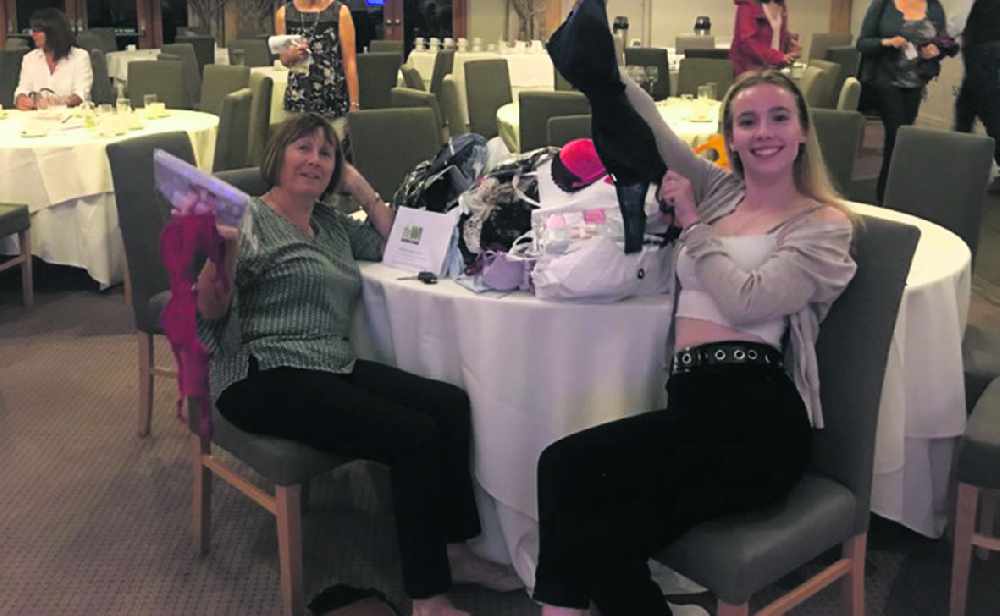 The generous spirited members of Saddleworth WI have donated more than 1,000 bras and 60 packs of pants to support a charity.
Smalls for All, based in Scotland, collects and distributes underwear to help women and children in Africa and the UK.
As part of a two pronged mission, the WI members donated their old brassieres with an option to buy a pack of black panties.
In Africa, the charity helps those living in orphanages, slums, international displaced persons' camps and schools, and hospital patients suffering from medical conditions such as obstetric fistula.
They operate from the UK and supports people and charitable organisations working on projects in Africa who are able to transport and distribute the pants and bras they collect.
Their underwear has gone to many countries in Africa, including Ethiopia, Gambia, Ghana, Guinea, Kenya, Madagascar, Malawi, Namibia, Rwanda, Sierra Leone, Somalia, South Africa, Swaziland, Tanzania, Uganda, Zambia and Zanzibar.
The discussions with the partners and distributors they regularly work with in Africa help to build greater understanding and awareness of the challenges some communities face.
This encouraged them to establish a small education programme to support some of the poorest children in countries where Smalls for All have a presence, helping then to access education.
They also help charities that
focus on alleviating poverty in the UK by providing them with underwear.
Saddleworth WI coincided the collection of the Smalls for All donations with their guest speaker, Darcy Browne, at the White Hart, in Lydgate.
Darcy has spent this summer helping to educate the people of the small villages in Kenya and will be talking about the work that she has done with the villagers.
The underwear collected will offer the women of these countries dignity and level of safety around sexual assault.
For further information on Saddleworth WI visit: www.saddleworthwi.com