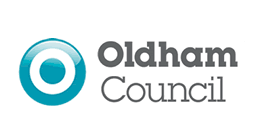 Oldham residents are being asked for their views on the local highways and transport services as part of the National Highways and Transport (NHT) Public Satisfaction survey.
From questions relating to the condition of roads and footpaths to the quality of cycling facilities, residents' answers will be compiled with the opinions of other participating areas across England and Scotland to find out what people generally think about these services.
The results will enable Oldham Council, one of 111 local authorities taking part in the 2019 survey, to assess their overall performance in this area and identify areas that they could prioritise or improve on.
The questionnaire will be sent to a random sample of at least 3,300 residents living in the borough from Friday 7 June, followed by a reminder. Local and national results will be published in late-October 2019. Since the survey is based on a sample, residents who receive a copy are urged to participate.
Councillor Ateeque Ur-Rehman, Cabinet Member for Neighbourhood Services, said: "It's always useful to do a temperature check on how we are performing as a council, especially around key areas such as our highways and transport services.
"They provide us with useful recommendations on how we can better deliver our services, so I would encourage all residents who receive the survey to take part as your feedback is incredibly valuable."
The survey is in its eleventh year and is the largest collaboration between Local Authorities offering the opportunity to compare results, share in best practice and identify further opportunities to work together in the future.