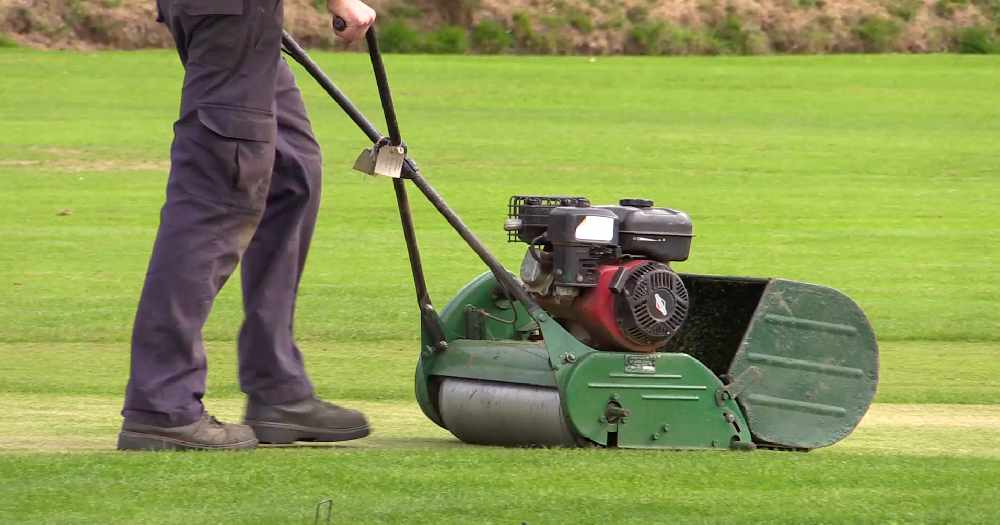 Premier Division With the season reaching the half way point this coming Saturday it is going to take a strong run from another team and a loss of form from Denton St Lawrence to stop them gaining a first ever Premier Division title.
Greenfield fell further behind after a second successive loss from completed games as they subsided at home to Prestwich. They had contained the visitors to 171ao, (Brad Woolley 4-28), but the run chase was anything but a threat to Prestwich in an innings which contained 7 ducks. Only pro Yohan de Silva made any impression as Greenfield tumbled for 86. They now stand 5thin the table, 19 points adrift of DSL. It was another sorry afternoon for winless Royton as Egerton easily chased 172. Royton pro Chirag Khurana is however coming back into form. He followed a century in the T20 game on Friday with 80 but other then Angus Carruthers, (42), there was little support as Royton collapsed from 142-2 as Lancashire leg-spinner Matt Parkinson picked up 6-32. His brother Callum Parkinson, of Leicestershire led the way with 56* in the reply as Egerton eased home by 6 wickets. Woodhouses are in the relegation zone after failing to challenge the 233-8 posted by Monton. Three of the top order got decent starts but failed to push on from that as Woodhouses fell 67 short.
Clifton 116ao Woodbank 120-4; Stand 86ao Denton SL 87-3; Egerton 176-4 Royton 172ao; Flixton 190ao Roe Green 194-7; Greenfield 86ao Prestwich 171ao; Monton 233-8 Woodhouses 166ao
Division 1A
Glodwick remain top but a loss to their visitors Denton West saw the gap closed. Glodwick reached 187ao after a decent recovery from 125-7. The Glodwick attack was unable to make much of an impression as Wests cruised home by 7 wickets with 10 overs to spare. In the local derby at Uppermill it was visitors Moorside who had the upper hand as their hosts fell to a 4thsuccessive defeat in completed games. The Uppermill batsmen had little answer to Richard Harrington, (7-42), as the home side fell for 83. Moorside were made to fight for the win, losing 5 wickets in the process, and stand 6thin the table. Austerlands finally got off the mark for the season but must have feared the worst after falling for 131ao. The Unsworth reply was however done and dusted inside 17 over as a 3 man Austerlands attack of pro Roger Arendse, Lee Milner and Peter Higginbottom shared the wickets as they ran through the visitors for 49.
Brooksbottom 227-9 Swinton Moorside 191ao; Denton 104ao Glossop 106-4; Flowery Field 145ao Heywood 251-9; Glodwick 187ao Denton West 191-3; Austerlands 131ao Unsworth 49ao; Uppermill 83ao Moorside 85-5
Division 1B
Heyside march on at the top of the table after a comprehensive win over Thornham. This came as some relief after suffering a theft on Friday evening when some costly ground equipment was stolen. Pro Ashwin Hebbar, (90), and Ryan Barnes, (68), were the mainstays in an impressive total of 281-6. Thornham were never in the chase and fell well sort finishing on 165, with 3 wickets each for Will Avery and Danny Cashin. Heyside now have a 5 point lead over 2ndplaced Astley & Tyldesley.
Astley & Tyldesley 153-5 Walshaw 150ao; Bury 75ao Whalley Range 143ao; Droylsden 68ao Edgworth 69-4; Dukinfield 179-9 Greenmount 238-9; Thornham 165ao Heyside 281-6; Stayley 193-8 Westleigh 154ao
Division 2A
Shaw are 2ndin the table after a relatively easy win over East Lancs PM. The Holebottom Clough team finished on 189-9, aided by 42 extras, and when East Lancs came to bat pro Dilanka Sandakan earned his money as he ran through them, finishing with 7-16. Werneth had no problem chasing a very modest total of 96ao posted by Glossop 2ndXI. Callum Porteous had the main say after Glossop had reached 84-4. Coming on at that stage he took 5-7 and left Werneth with a run chase which occupied only 22 overs as they cantered home by 7 wickets, leaving them in mid-table.
Elton 172-7 Bury 90ao; Glossop 2ndXI 96ao Werneth 97-3; Prestwich 2ndXI 129-2 Elton Vale 128ao; Roe Green 2ndXI 191ao Micklehurst 101ao; Winton 247-7 Littleborough Lakeside 137ao; Shaw 189-9 East Lancs PM 76ao
Division 2B
Friarmere are 8 points clear at the top after routing Wythenshawe who fielded only 7 men. The under strength team reached 126, and then Adrian du Toit, (83*) and Sohail Mahmood, (34*), raced home inside 15 overs. Oldham fell at Whalley Range 2ndXI in a very low scoring game. They did, however, make their hosts fight for the win after setting them a very meagre 116 for victory. The Pollards team are now 5thin the table..
Deane & Derby 139ao Stretford 140-1; Denton West 2ndXI 201-1 Greenfield 2ndXI 202ao; Edenfield 94-1 SW Manchester 93ao; Whalley Range 2ndXI 119-7 Oldham 115ao; Ashton 147ao Tottington St Johns 135ao; Friarmere 129-0 Wythenshawe 126ao
Division 3 East
Saddleworth maintained their 100% record, and stay top of the table, after beating Denton 2ndXI by 5 wickets. Mohammed Haroon took 6-62 as Denton were limited to 153ao and then an opening partnership of 89 between Sam Holt, (51), and Asad Ali, (50), put Saddleworth well on the way to the win. Springhead were made to toil at Denton SL 2ndXI, despite 4-33 from Imran Amanat, and saw the hosts run up 272-8. They then fell to 130-8 but recovered to 185ao thanks to some late order resistance from Mohammed Tayab, (41). The win saw DSL leapfrog Springhead into 2nd spot.
Denton SL 2ndXI 272-8 Springhead 185ao; Heywood 2ndXI 157-8 Glodwick 2ndXI 194-9; Unsworth 2ndXI 119ao Stand 2ndXI 226ao; Saddleworth 154-5 Denton 2ndXI 153ao; Werneth 2ndXI 83-5 Dukinfield 2ndXI 81ao; Oldham 2ndXI 163ao Flowery Field 2ndXI 59ao
Division 4 East
There was a thrilling game at Failsworth Macedonia as they faced United Stars. Macedonia reached 157ao, (Peter Marriott 44). Ethan Shackley chipped away throughout the reply and finished with 5-38. At 118-8 a win looked on the cards for Macedonia but the visitors inched their way towards the target and got to 156 before Shackley struck for the final time leaving the narrowest possible margin of victory – a single run. Newton Heath went down by 6 wickets at Moorside 2ndXI after reaching 141, (Michael Kay top scoring with 44).
Ashton Ladysmith 93ao Ashton 2ndXI 94-6; Failsworth Macedonia 157ao United Stars 156ao; Woodhouses 2ndXI 149-7 Thornham 2ndXI 86ao; Royton 2ndXI 88ao Friarmere 2ndXI 237ao; Heyside 2ndXI 147ao Stayley 2ndXI 134ao; Moorside 2ndXI 145-4 Newton Heath 141ao
Premier T20 – local games
Whalley Range 69-4 Dukinfield 103-8 (won DL); Denton West 142-4 Flowery Field 141-5; Woodhouses 108-8 Denton SL 145-7; Moorside 157-9 Greenfield 158-3; Royton 161-4 (C Khurana 113*) Heyside 159-7; Stayley 136-5 Heywood 134ao
Championship T20 – local games
Oldham 99-6 Uppermill 170-8 (won DL); Shaw 153-8 Oldham 98ao; Uppermill 144ao Springhead 93-7; Friarmere 176ao Oldham West 106-8; Werneth 114-9 Thornham 111-7
Premier Cup (2ndXI) – local games
Glodwick 290ao Woodhouses 185ao; Monton 211-3 Greenfield 212-6
Sunday Premier Cup (3rdXI) Round 2 (Local Games)
SW Manchester 176-3 Ashton Ladysmith 171-5; Clifton 103-4 Greenfield 101ao
Sunday Plate (3rdXI) Round 2 (Local Games)
Stayley 242-6 Brooksbottom 218-8;
By Martin Frost