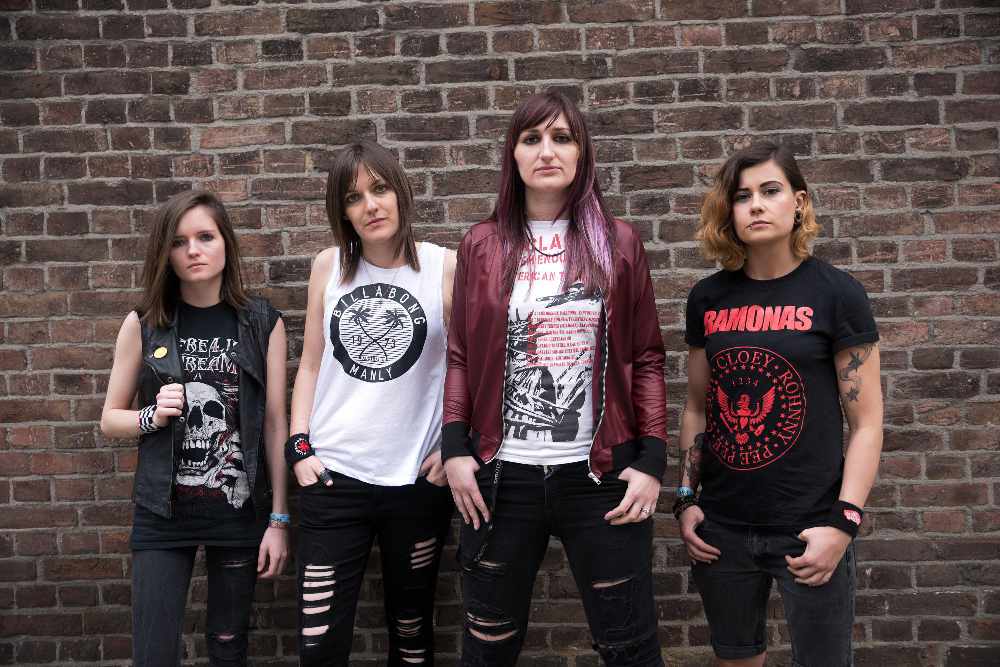 Don't miss musical homage to the punk and new wave scene
Another magical night of mayhem and memories is coming to Uppermill this Friday.
The latest PoPup live music extravaganza is set to feature three amazing tribute bands, all paying homage to the punk and new wave scene of the mid-70s to early 80s.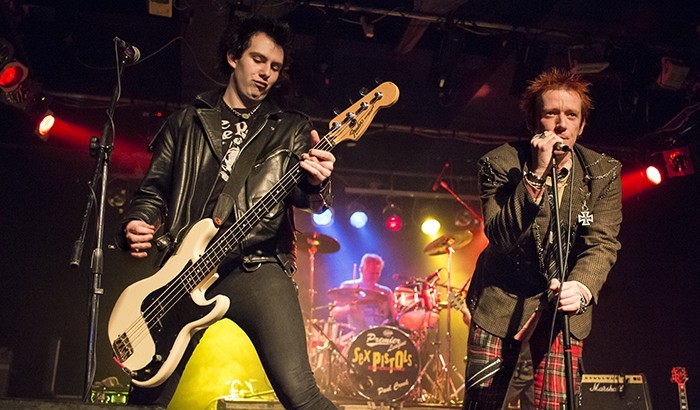 Headlining at Uppermill's ever-popular Civic Hall venue will be the Sex Pistols Experience (above).
Returning to the area after a previous sold-out show at the Civic Hall, the uncannily lifelike Experience have played more than 2,000 concerts in the UK, across Europe, and in North and South America.
Johnny Rotter, Kid Vicious, Steve Clones and Paul Crook will offer up all the Sex Pistols greatest hits, including 'God Save the Queen', 'Holidays in the Sun', 'Pretty Vacant' and 'Anarchy in the UK', throughout what is guaranteed to be a pulsating set.
Making their debut in Uppermill will be full-speed, incredible all-girl tribute band, the Ramonas (main picture).
As the name would suggest, the Ramonas are an all-female tribute to the iconic New York punk forerunners, the Ramones.
Having now settled and evolved into a full-fledged, razor-sharp live outfit, the Ramonas' set is sure to leave punters craving more of that frenzied 1976 spirit. To cap off the latest awesome live music event at the Civic Hall, the fantastic Buzzkocks will be rolling into town.
They are believed to be the only credible UK tribute to the band immortalised by the late Pete Shelley and ex-Oldhamer Steve Diggle, who themselves played for PoPup at Uppermill shortly before Shelley's untimely death in December last year.
Promoter Tim Simpson said: "All three bands are just amazing. Fans of the original bands, and of the punk and new wave scene in general, are in for a real treat.
"We're fully expecting it to be another brilliant night."
A limited number of tickets, priced at just £10, should still be available on the door on the night, or preferably in advance via the link at: www.popupuppermill.co.uk
Doors open at 7pm on Friday, with the first band due on stage at 7.30pm.
by Simon Smedley