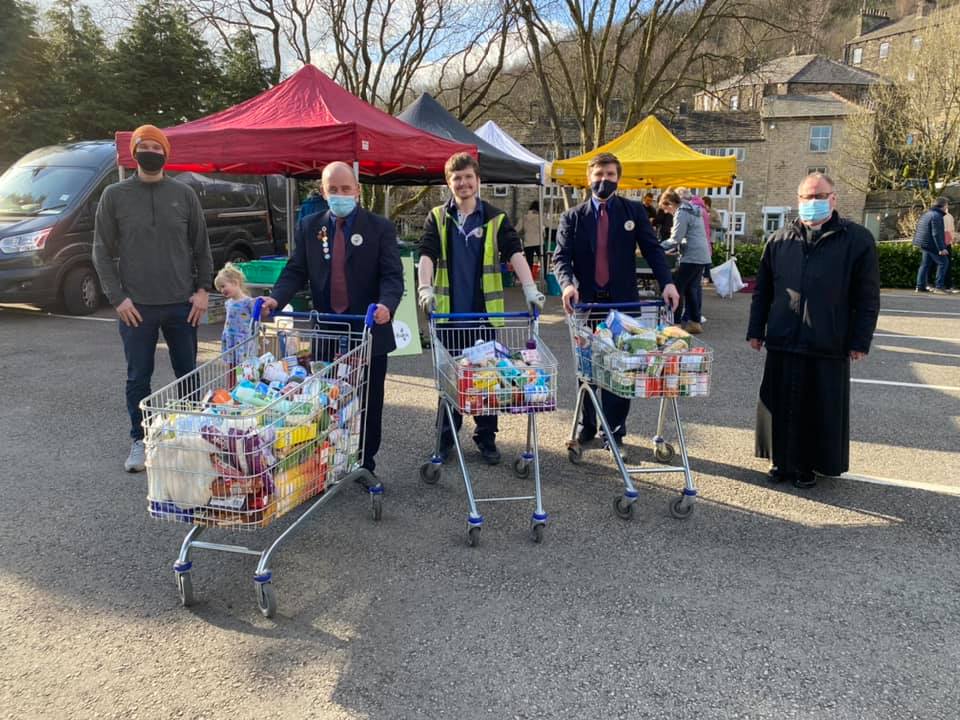 Saddleworth Round Table's chair has praised the kind-hearted folk who helped make donations to their weekend collection for Oldham Food Bank a bumper success.
John Arthurs said: "Saturday in Greenfield was yet another amazing success - the generosity of the Saddleworth people is amazing.
"They were in desperate need of some vital foods such as milk, rice pudding, cordial, biscuits and sugar and people came with boot fulls!
"Tesco donated three trolley loads also, which was wonderful. We collected 125 crates, which weighed in at 1,820kg."
Here's the breakdown:
125 Crates = 1,820kg of donations
Crate Breakdown
17 Milk
8 Spreads
9 Pasta
15 Biscuits
6 Treats
9 Rice Pudding
6 Fresh Milk
5 Cereal
13 Cordials
3 Vegetables
5 Soup
4 Cleaning
5 Sugar
5 Beans
3 Instant Rice
2 Fish
2 Tea
1 Potatoes
1 Cat Food
2 Meat
3 Cooking Sauces
1 Tomatoes
Image credit: Saddleworth Round Table
Read more from the Oldham Reporter