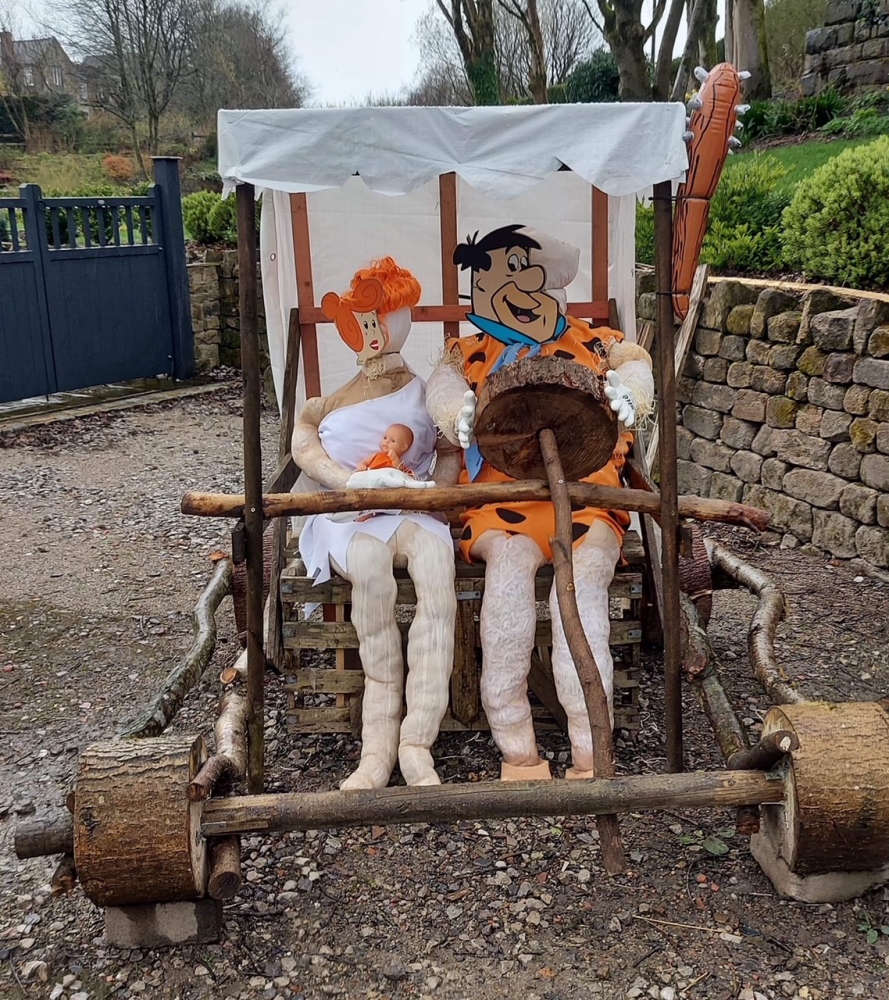 A Saddleworth village has been invaded by a squad of colourful scarecrows - all in a good cause.
The warm-hearted Friends of Diggle School (FODS) are on a mission to raise funds to support initiatives for the school.
And enthusiastic householders and villagers have clamoured to join their Diggle Scarecrow Trail, adding their own creative sparkle across the community from now until 24 April.
The colourful and creative tableaux highlights films as the theme, with 29 separate displays featured outside homes and businesses and woven into the village community.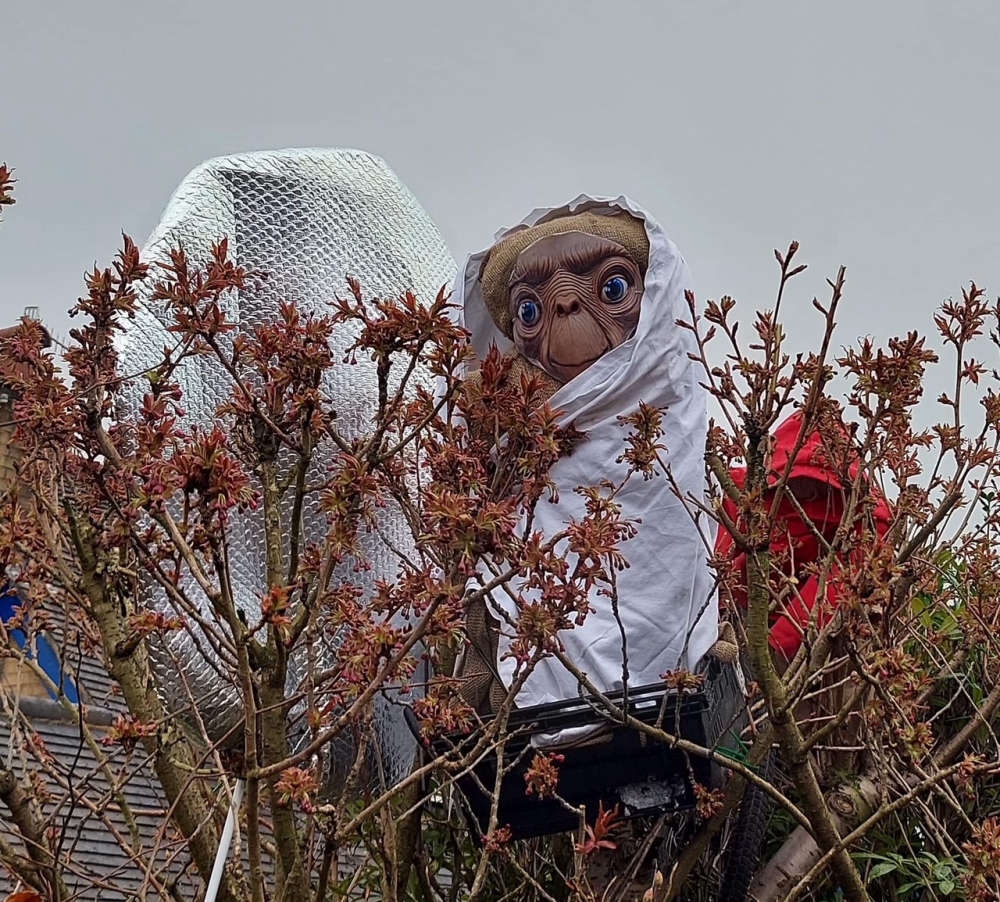 The trail organiser, Tracy Buckley, said: "It takes two-three hours to complete the trail without stops. You can easily have a full day out though if you stop for park, ice cream, food and drinks.
"It was really busy at the launch yesterday... lovely to see families out enjoying the great outdoors and admiring the scarecrows.
"We last organised the trail in 2019 because of Covid - but there is definitely a lot of creative talent this time around.
"We are raising money for a trim trail, an outdoor natural play equipment area to be installed at school and new sports equipment."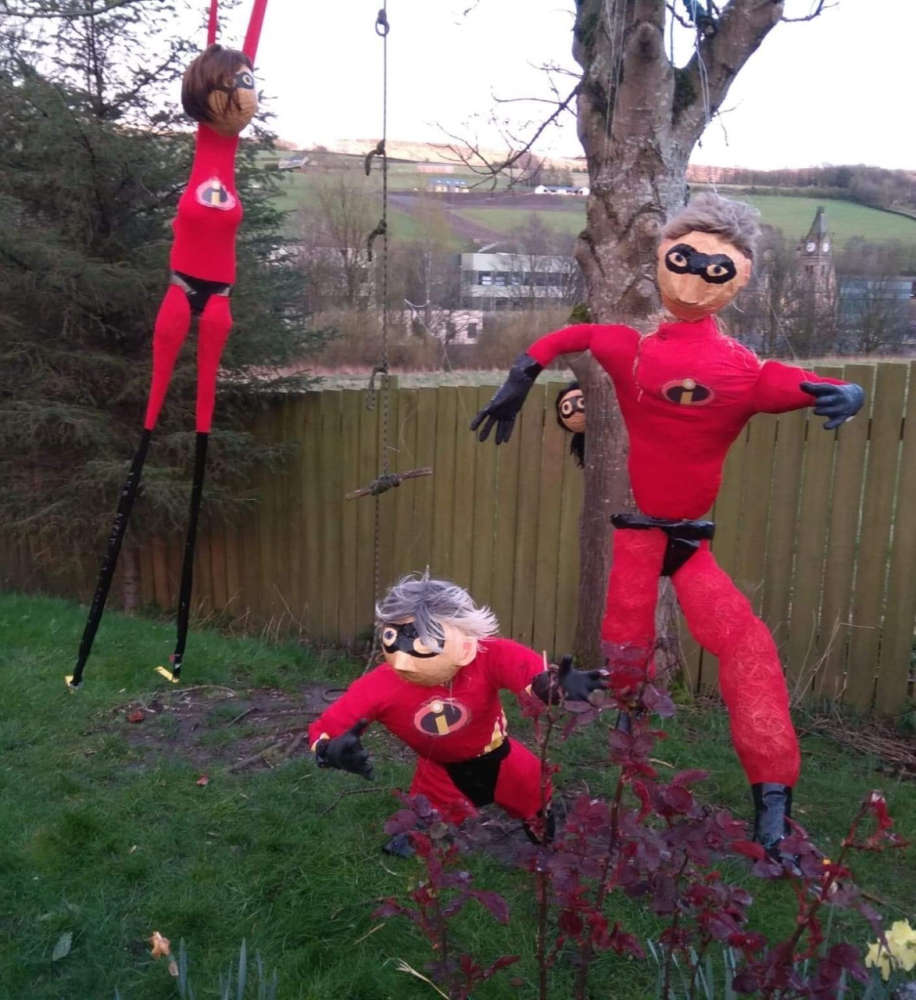 Visitors are reminded to hand in sheets at the end of the visit, naming your favourite scarecrows for the competition.
Trail sheets can be bought at http://ticketsource.co.uk/Friends-Of-Diggle-School.
Trail sheets cost £3 plus a small booking fee. You can pick up your trail sheets on the day by showing your eticket.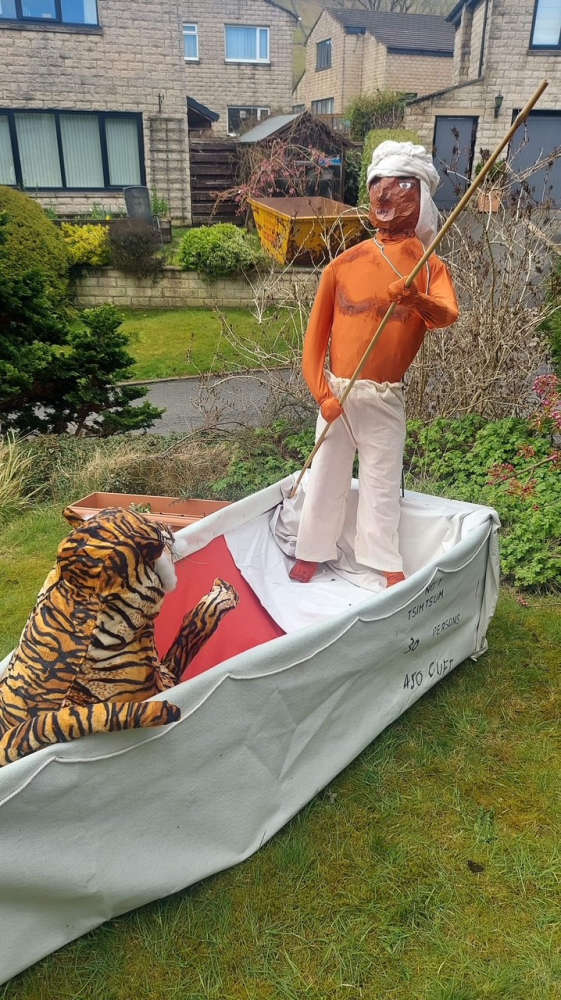 You can also pick up trail sheets at Diggle Band Club, Diggle Lock, The Diggle Hotel, Grandpa Greene's, Saddleworth Country Store, Diggle Chippy and Saddleworth Cookery School.
There are lots of different parking options, which are all free of charge. People are asked to use them if they can to avoid clogging the village up with traffic and to keep it safe for people on the trail.
The trail can be started from anywhere, wherever you park, as it is basically a loop so you won't miss out.
Read more from the Oldham Reporter