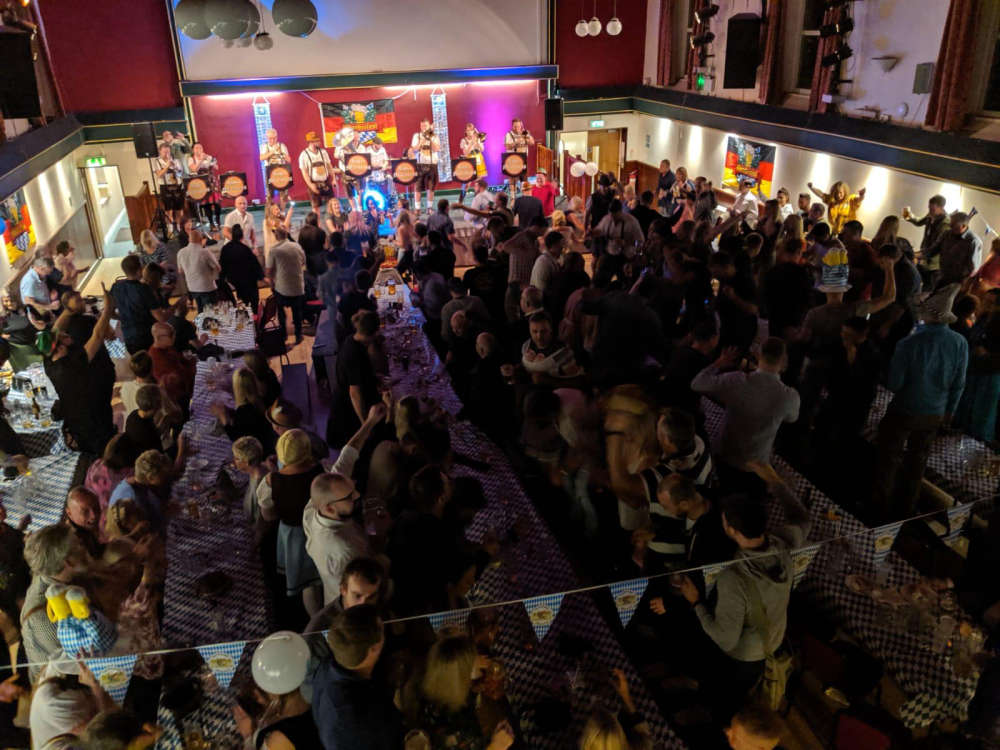 People enjoying the festival in 2019.
Champion fundraisers Saddleworth Round Table are planning to lift a community's spirits with the return of 'The Oktober Pie Festival'.
It's a light-hearted twist on the traditional Bavarian Oktober beer festival.
Organisers promise the event at Uppermill Civic Hall on Saturday 25 September will have all the traditional Bavarian beer hall vibes, with the Jager Maestros, Manchester's authentic German Oompah band, offering a refreshingly modern difference.
When the event debuted to a sell-out crowd in 2019, one guest commented: "It was the best night of my life."
And although this year's Bavarian beer and brass bonanza has limited tickets, it promises to be bigger and better than ever.
Tickets cost just £20 a head, which includes a pie supper and entertainment.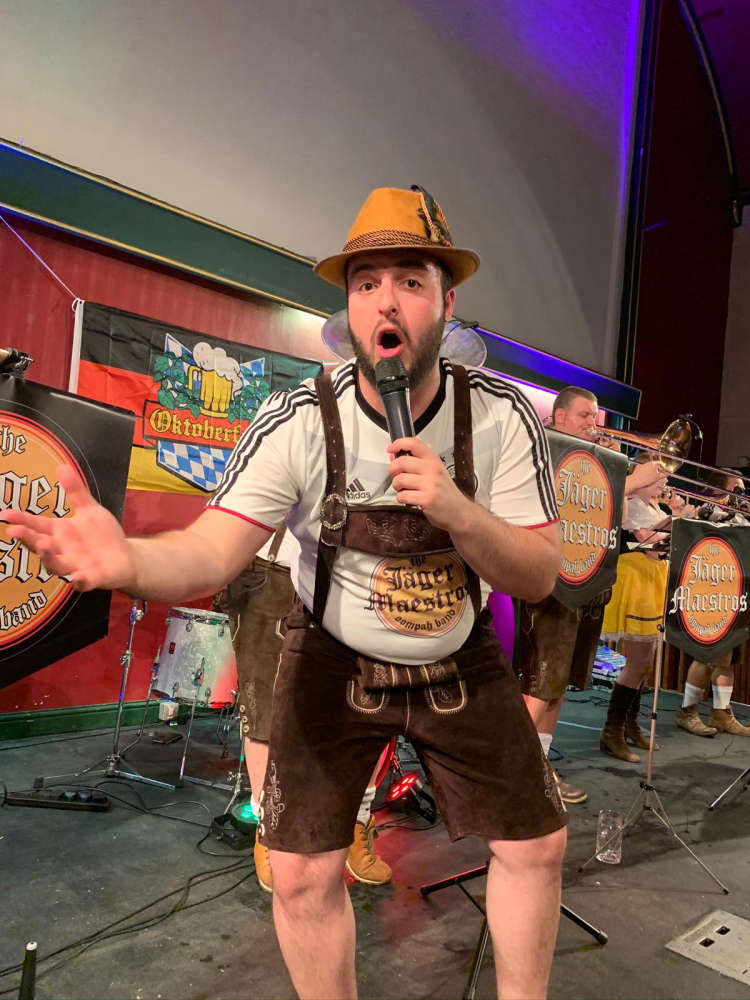 There was lots to enjoy and keep people entertained at the 2019 festival
A Round Table spokesman advised: "Come equipped ready to eat plenty of pie and drink our traditional helles lager produced locally by Saddleworth's own Donkeystone brewery.
"Bavarian dress code encouraged. Last year's unofficial fancy dress winner, known affectionately as Billy Rhubarb, already has a new outfit in place."
During the past 18 months, the innovative Round Tablers have found different ways to raise funds directly for their partners including Oldham Foodbank and collected more than £20,000 worth of food distributed throughout the community.
Additionally, they helped frontline workers with a JustGiving page of generous donations helping provide frontline workers at The Royal Oldham Hospital with a hot meal every day when Covid-19 peaked.
All proceeds generated from Oktober pie fest - the first event since 2019 - will be distributed by Round Table to local worthy causes.
The Oktober pie festival takes place from 6pm until 11.30pm and limited tickets are available to buy through Eventbrite at https://www.eventbrite.com/e/oktober-pie-fest-2021-tickets-166436172071?ref=eios or by calling 07882 140010.
Read more from the Oldham Reporter