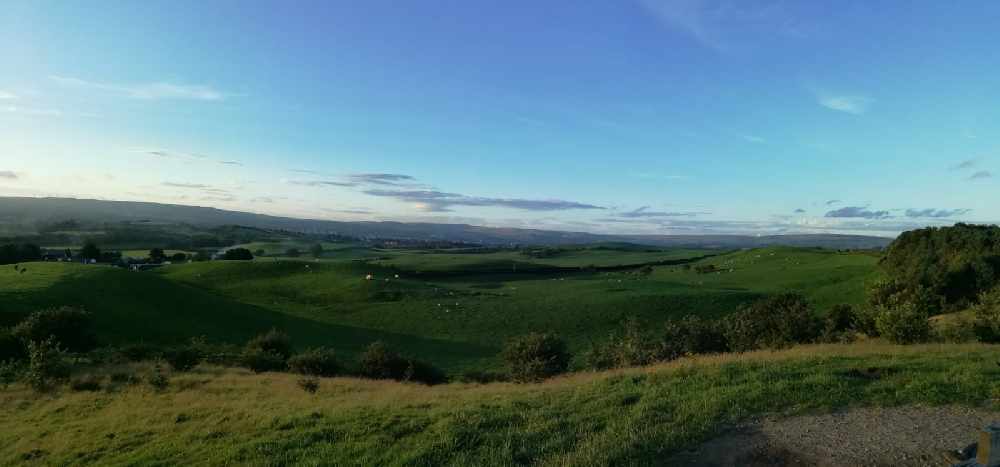 Royton North councillors Hannah Roberts and Clint Phythian have welcomed the removal of a green belt site in the town from housing allocations in the Greater Manchester Spatial Framework (GMSF).
Thornham Old Road, to the north west of Royton, had been allocated 600 homes in the 2019 draft of the regional planning document.
While the council say that the previous changes had been made to protect the view from Tandle Hill, Royton residents made their opposition of the site allocation very clear.
'Save the Royton Greenbelt' mobilised public opinion through their Facebook page and website and local councillors argued the case for significant reductions in green belt allocations.
This week, it has been announced that the proposals for the land at Thornham Old Road have now been ditched from the 2020 version of the GMSF.
Councillor Roberts said: "When I accepted the role of Cabinet Member for Housing I made it my priority to deliver a Brownfield First policy and protect green belt land. I brought forward a strategy to build homes in some of our disused mills, and have worked to increase housing in the town centre. As a result, Thornham Old Road is no longer under threat.
"I would have liked to remove all green belt allocations but the government's insistence on imposing a central housing target makes this impossible."
Councillor Phythian said: "I welcome the changes that mean Thornham Old Road has been protected from development – I enjoy the walk up to the Tandle Hill Tavern and I am happy it will stay quiet and peaceful. I shared residents' concerns about the harm this would do to the local environment and I am really pleased that the land will stay as green belt."
Mick Harwood, a founder of 'Friends of Tandle Hill Country Park' and Labour candidate, said: "Tandle Hill is a precious open space and it is fantastic news that next door Thornham Old Road will continue to be protected as green space."
Councillor Roberts added: "We face many challenges to deliver the homes that Royton residents need and to make sure that families can stay in Royton as they grow, and there are affordable homes for new families as children set up their own households.
"Oldham Council's Flexible Housing Fund will help us to achieve this, but we urgently need additional support from Homes England and government funding to build the homes we need at the scale and pace which would meet growing demand."