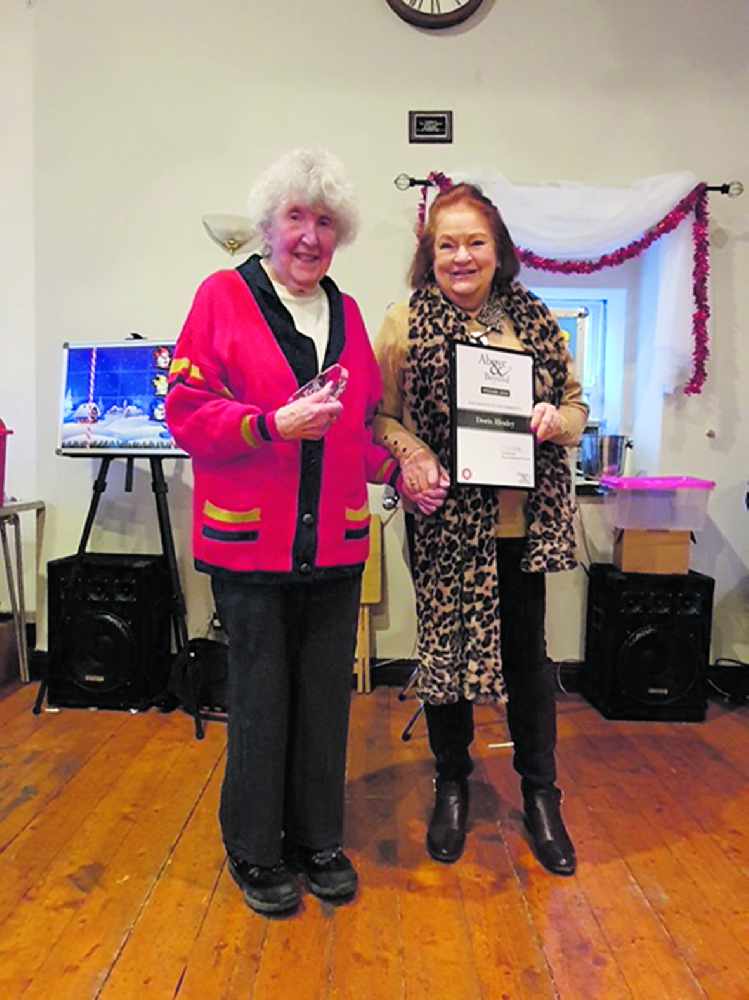 A kind woman who has industriously worked as a volunteer in Saddleworth's most isolated village for decades has received a distinguished award.
Doris Healey, a Denshaw village stalwart and octogenarian, is famed for supporting the village's Oddfellows Institute Social Club with fellowship and charity at its heart.
But when she organised the annual children's party at the club in addition to Santa, a surprise guest 'gate crashed' the event.
Pam Byrne, a Saddleworth Parish and Oldham ward councillor, explained to a shocked Doris that she was the village's 'Above and Beyond' award winner, after 'years of selfless and tireless contribution to village life.'
The unique accolade, described as 'the people's award,' is presented to unsung Saddleworth villagers who go the extra mile to help individuals or communities.
Candidates are nominated by villagers themselves or community groups and an independent team of judges, including ward councillors and members of the Saddleworth and Lees District team, decide on winners.
Cllr Byrne catalogued Doris's 70 years of service when she presented her with a certificate and jade plaque to commemorate her achievements.
"It was one of my greatest pleasures to present Doris, one of Denshaw's oldest residents, with the award," she said.
"It was appropriate the presentation was at the children's Christmas party which Doris has presided over for many years.
"She was nominated by residents of Denshaw who appreciate her long years of support for the village and her quiet and tireless community spirit."
After the presentation Doris handed out plates to the children to enjoy the food.
Main image:
ABOVE AND BEYOND: Doris receives her award from Pam.