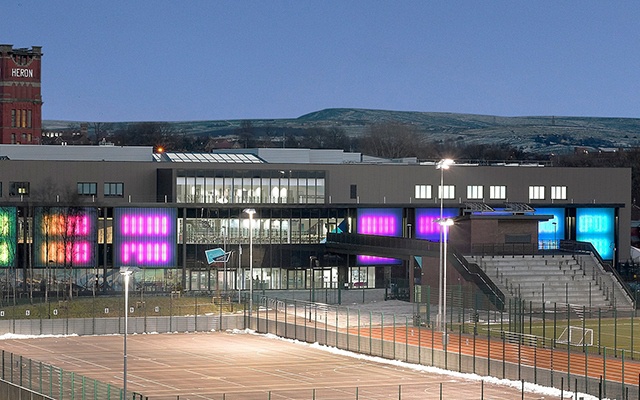 An Oldham secondary school has received praise from Ofsted following a recent virtual inspection. 
The education watchdog said that Oasis Academy Oldham in Hollinwood has 'taken effective action' to educate students during the coronavirus pandemic.
It followed a recent monitoring inspection of the Hollins Road school, which took place virtually due to the current Covid-19 restrictions.
After which, inspectors said that "leaders and those responsible for governance are taking effective action to provide education in the current circumstances".
They also said that the principal Dominique Gobbi and other leaders have "ensured that staff are appropriately trained to deliver remote education" and "made sure that all pupils have access to a digital device".
Inspectors acknowledged that the principal had "successfully evaluated the purpose of the school's curriculum" over the past 20 months and the leadership of special educational needs and disability (SEND) has been "strengthened and reorganised" so that leaders are now "more effective at sharing specialist resources and knowledge."
A theme that resounds through Ofsted's findings is that the academy is dedicated to helping students achieve and excel, they continued to say; "during the summer term 2020, you provided subject leaders and teachers with time to identify the most important knowledge that pupils need to know and remember. Teachers have made steady progress in planning the order in which this knowledge is delivered."
Dominique Gobbi, Principal at Oasis Academy Oldham, said: "We are grateful to Ofsted for this positive and helpful report which accurately reflects what our staff, students and parents know – we are an improving school that cares about the community it serves and is dedicated to supporting our children to achieve their very best.
"With my thanks to all of our teachers and support staff who are committed to developing their practice so that our students can make even greater progress."
The multi-academy trust responsible for the academy, Oasis Community Learning, was also praised for holding the school to account.
The report said: "Oasis Community Learning (OCL) multi-academy trust are knowledgeable about the specific challenges faced by you [Principal] and your staff. They have thorough systems in place to check the quality of the education on offer. Trust leaders hold you and other staff to account effectively."
Jane Hughes, Regional Director for Northern Secondaries at Oasis Community Learning, said: "This report is a true reflection of where the academy is now and it remains on a continued journey of swift and sustainable improvement, and I am very confident that the plans Dominique has in place means that the progress and achievement of students at the academy will continue to climb."
Read more from the Oldham Reporter