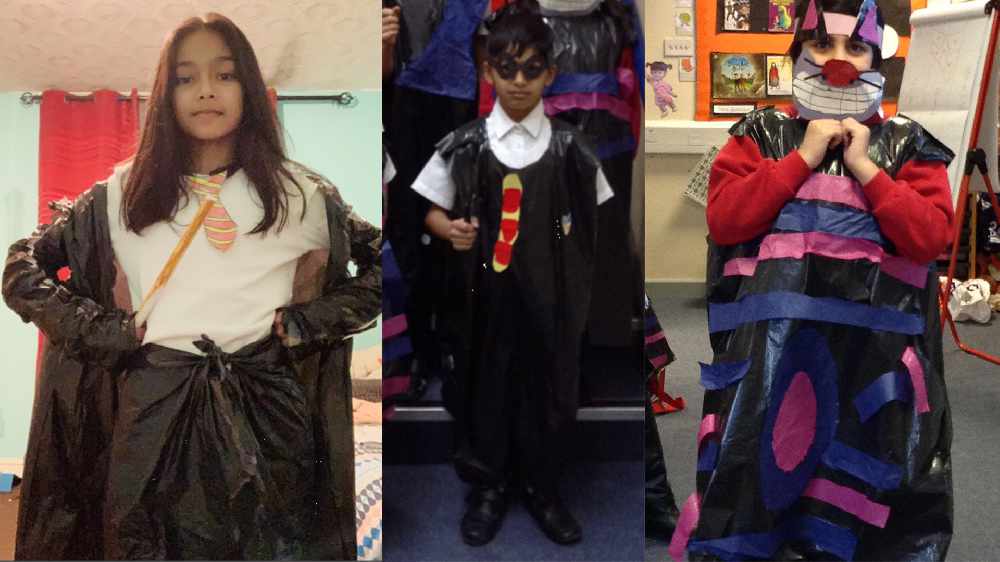 Alexandra Park Junior School in Glodwick marked this year's World Book Day with a week-long celebration of reading, with children both in school and at home joining in.
The week kicked off with an online assembly, with staff sharing their favourite books. The festivities then continued with a Virtual Book Hunt, where children had to work out the teacher's favourite book from a simple clue.
For those at home, they were encouraged to join in through use of a Kahoot Quiz, a virtual multi-choice quiz that showed who get the most right at the end.
The Brook Lane school also held its annual potato book competition, where children turn their favourite books and book characters in potato creations including the Rainbow Fish, Spuddy Potter and Captain Potato Pants.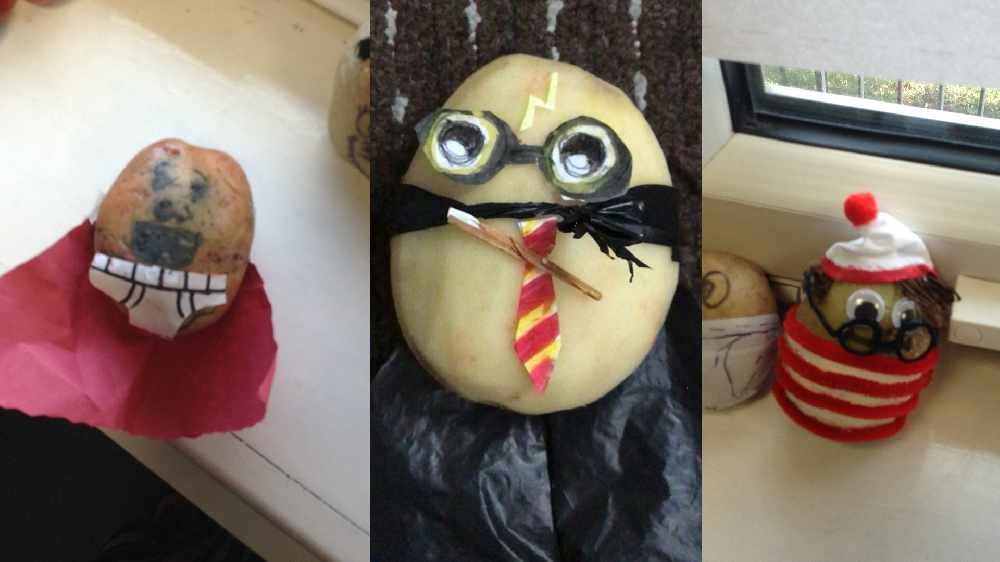 Some of the potato creations
As well as this, the school resurrected an old favourite: the Bin Bag Book Day costume. Children at home and in school were encouraged to make a costume using every day household objects, using a bin bag as their structure.
The week rounded off with those in school wearing their costumes, and those at home sharing their work with the whole school via Class Dojo, the schools online learning platform.
Samantha Nicholson-Hickling, Year 5 teacher, said: "Book Week is always one of the highlights of our year and we couldn't leave it unmarked even with most of the children at home. Everyone at Alexandra Park worked so hard this week: from their costumes to the book hunt and their book mark designs.
"As always the children amaze us with their creativity and pure genius! We look forward to seeing what books our children buy with their tokens."
Main image:
Some pupils dressed up in their favourite book characters on World Book Day.
Read more from the Oldham Reporter