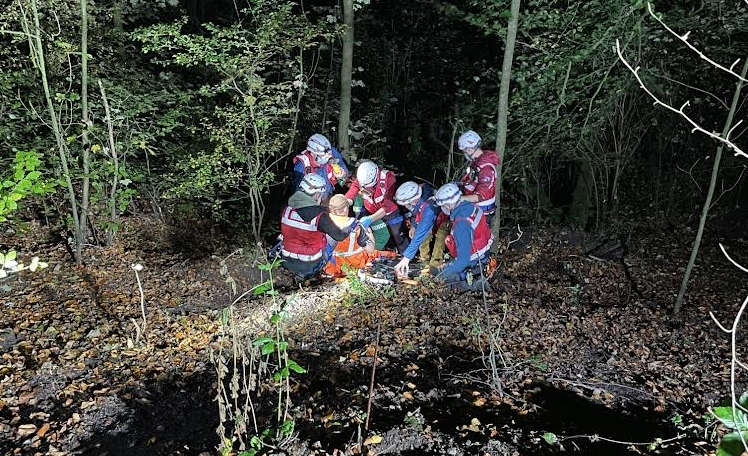 Image: Oldham Mountain Rescue Team.
Oldham Mountain Rescue Team had to pause their training at their Greenfield base on Tuesday to help a man who had sustained a knee injury after falling down a steep banking in Bardsley Vale. 
North West Ambulance Service's Hazardous Area Response Team were on the scene providing medical treatment but the mountain rescue's specialist skills were needed for a rope extraction up the slope.
OMRT leader Rob Tortoishell said: "After carrying out our own medical assessment, the casualty was packaged on our stretcher and hauled the short distance up to the path, where the stretcher wheel was added and he was taken to the waiting NWAS ambulance.
"Then it It was back to base to sort the kit and finish off the medical training we'd abandoned."
Nineteen OMRT personnel were involved for just over an hour and 20 minutes.
Read more from the Oldham Reporter