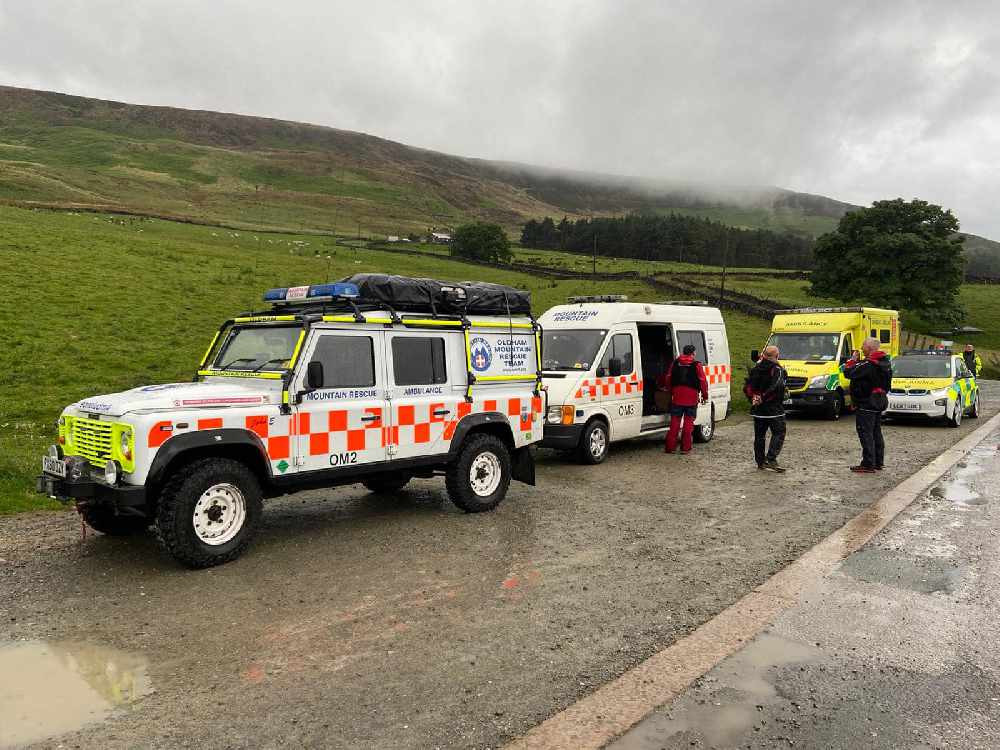 One man was taken to hospital after a group of three men became disorientated in heavy rain and strong winds in the Dovestone area. 
Oldham Mountain Rescue Team (OMRT) members were called by the ambulance service to assist the men on Wimberry Rocks in Saddleworth in the poor weather conditions on Sunday evening (June 28).
In total, 21 members were involved for two-and-a-half hours.
In a Facebook post, OMRT added: "The group were unable to provide accurate location information and their plight was further compounded by one of their number being unable to walk any distance.
"Their exact location at Wimberry Rocks was pinpointed using a combination of telephone conversations and PhoneFind technology, allowing us to send a hasty party up to them to establish their condition. Two of the three were able to walk down, with the third being loaded onto the team stretcher and carried.
"The casualty was then transported to hospital by North West Ambulance Service (NWAS), leaving team members to return to base in order to dry out soggy feet and get the kit cleaned, disinfected and dried ready for the next job."