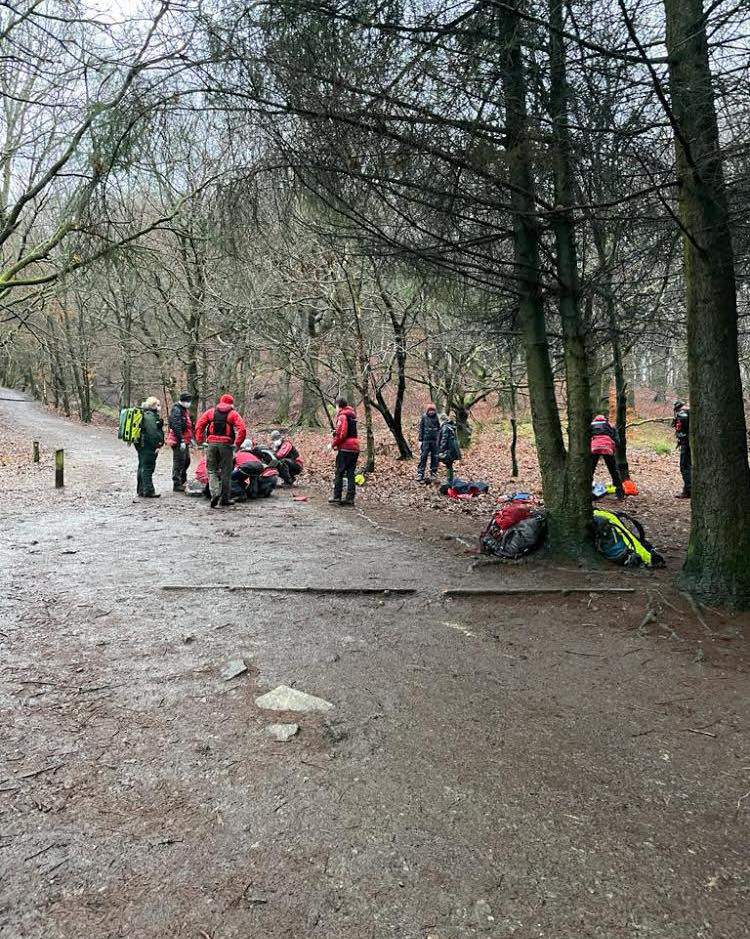 Seventeen stalwart members of the legendary Oldham Mountain Rescue Team came to the aid of a man injured after a fall in a country park.
The incident happened just after lunchtime on Monday (11 January) when North West Ambulance Service requested the team's assistance with the location and evacuation of a man who had slipped on mud while walking in Tandle Hill Country Park, Royton, injuring his ankle.
PhoneFind technology helped the team pinpoint his whereabouts, allowing them to make their way to the location with the various vital pieces of kit required to warm him up and administer medical aid.
An OMRT spokesperson said: "He was packaged on our team stretcher with wheel and carried to the waiting NWAS ambulance for onward transport to hospital. A contingent then returned to base to clean and disinfect kit ready for the next job.
"Thanks once again to the passers-by who helped keep the casualty warm and directed us to scene."
OMRT personnel were involved for two hours and 26 minutes.
Main image:
Oldham Mountain Rescue Team volunteers helping the injured man in Tandle Hill Country Park.