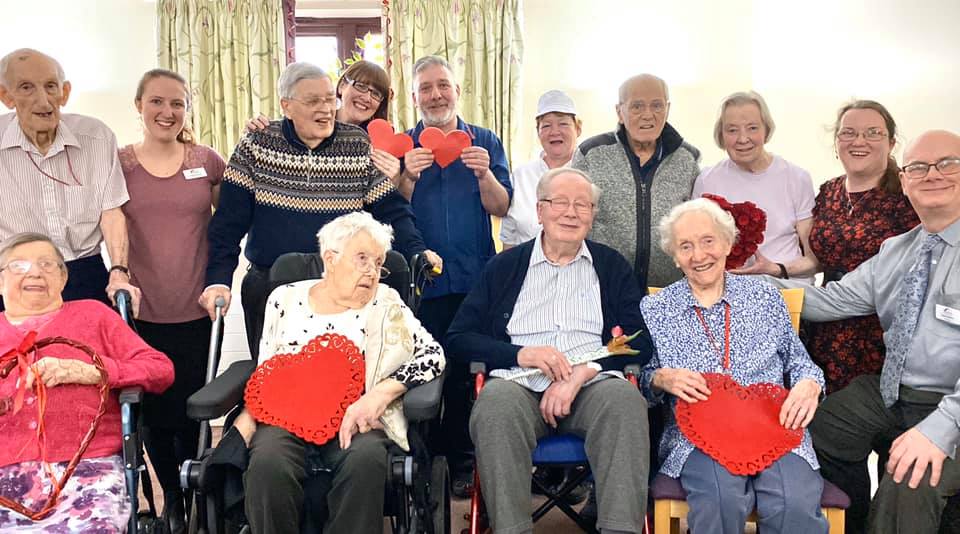 Four married couples living at an Oldham care home celebrated Valentine's Day in style as they sat down together to enjoy a romantic evening meal organised by staff.
Rooms and hallways around MHA Avonleigh Gardens on Clyde Street were decorated with roses and love hearts to build the romantic atmosphere.
The couples - who have a combined 220 years of marriage - tucked into a delicious buffet lunch and enjoyed a cheeky glass of Buck's Fizz, served by Avonleigh's activities co-ordinator and Chaplain.
Throughout the afternoon, music therapist Vicky Turner, who regularly visits the home to hold music therapy sessions for residents, also serenaded the couples on her guitar.
One of the couples, Muriel and Ken Heptonstall, who have been married for 67 years, live together on the same floor at the home.
Meanwhile, Joyce and John Strange make sure they meet up every day, even though they live on different floors.
Joyce, 87, has only been living at the home for five weeks, whereas 87-year-old John, who lives with dementia, has been a resident for four months.
Similarly, Jean Witham lives with dementia and is on a separate floor to her husband Tom, 92, but visit each other regularly.
The fourth couple, Arthur and Enid Bielby, told staff they were really looking forward to spending some time together as they don't see each other much in the day.
Yvonne Reilly-Cooper, Home Manager at MHA Avonleigh Gardens, said: "It's so lovely to have four couples living here. Having been in love for as long as they have, they can teach us all a thing or two about what's needed for a long-lasting relationship!
"All the families told us how delighted they were that their mum and dad were able to spend some quality time together on Valentine's Day. It was a lovely atmosphere, and everyone seemed to enjoy themselves."
MHA is a charity with over 75 years' experience in later-life care and has over 90 specialist care homes spread throughout the UK.