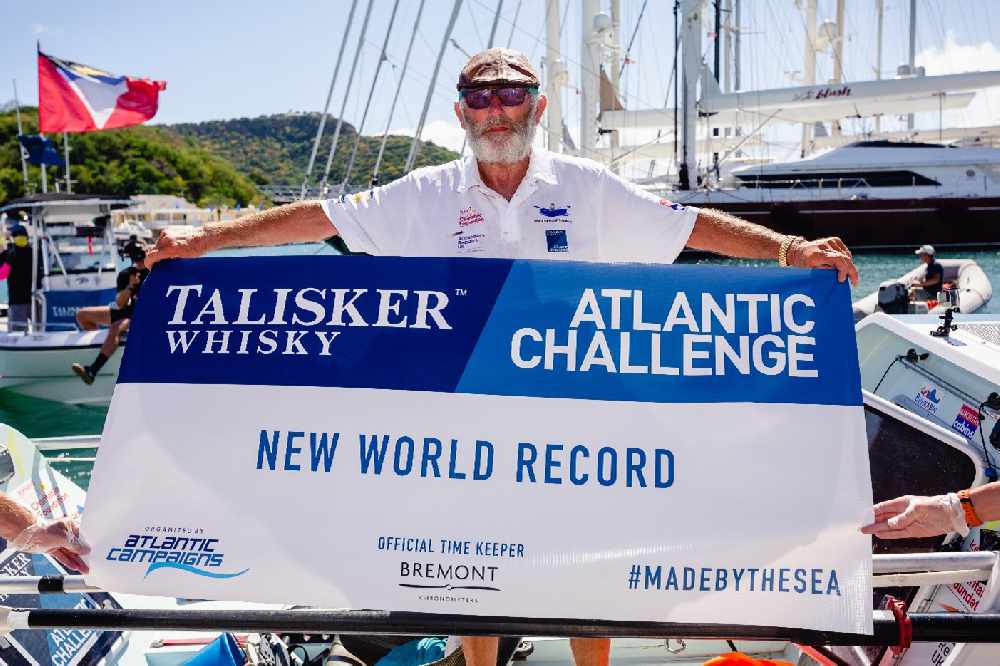 Local fundraising heroes Kevin Sinfield MBE and Frank Rothwell are to be named Honorary Freemen of the Borough by Oldham Council. 
The two fundraising superstars captured hearts and minds last year, pushing themselves to the limits and raising millions of pounds for charities.
Former Leeds Rhinos rugby captain Kevin, who lives in Saddleworth, ran seven marathons in seven days for Motor Neurone Disease Association. He was inspired to take on the massive challenge by friend and team-mate Rob Burrows who is fighting MND.
Kevin had originally hoped to raise £77,777 with his '7 in 7 challenge' - much of which was run across the borough. But 'Sir Kev' smashed his original target, and supported by people from around the globe, has raised over £2.5 million.
Frank Rothwell has also put Oldham on the map with his incredible efforts both locally and beyond.
In February, Frank, 70, became the oldest man to row unassisted across the Atlantic Ocean. The 3,000-mile challenge took two months to complete – raising over £1 million for Alzheimer's Research UK in the process.
Frank, who owns Chadderton-based Manchester Cabins, has also gone above and beyond for his hometown. He supports many organisations and good causes and last year donated £30,000 to Action Together to help the charity continue its vital work supporting the Oldham community throughout the pandemic.
Cllr Sean Fielding, Council Leader and Cabinet Member for Economy and Skills, said: "Kevin and Frank are truly inspirational, and we were cheering them on every step of the way.
"In a terrible year they did something really positive and brought people together with their remarkable efforts to simply do whatever it takes to help others.
"We're not sure we can top the title of 'Sir Kev' but we hope the Freedom of the Borough demonstrates to Kevin and Frank that we are really proud to call them Oldhamers."
The Freedom of the Borough is the highest accolade that the council can bestow.
Rarely awarded, it is given to local people who have, in the opinion of the council, rendered eminent services to the Borough.
Only 24 people have been given the title since 1909 – the last being Olympic gold medallist Nicola White MBE in 2016.
The council will consider the nominations for Kevin and Frank at a virtual meeting of the full council on Wednesday 24 March.
The honour will be bestowed on them at a formal ceremony later in the year when restrictions allow.
Main image:
Frank Rothwell, who raised over £1 million for Alzheimer's Research UK by rowing unassisted across the Atlantic Ocean. Image: Alex Wallace Photography.
Read more from the Oldham Reporter