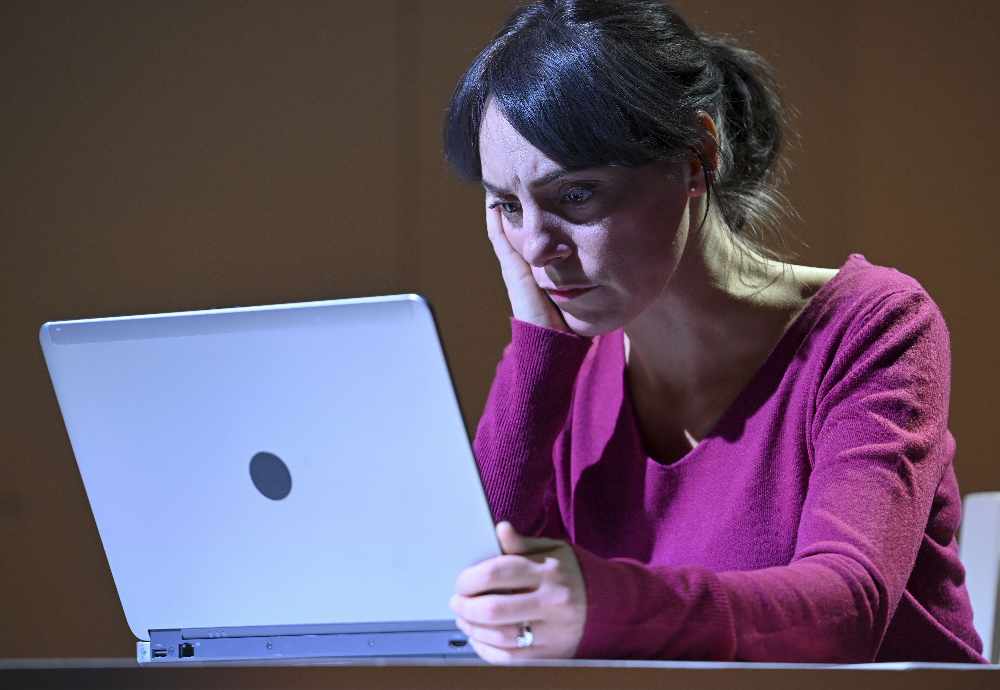 A powerful modern play is currently showing at the Oldham Coliseum.
Four Minutes Twelve Seconds explores the modern day problem of posting unsuitable material on-line and how the consequences affect family life.
The play opens in the living room of proud parents Di and David discussing their teenage son Jack and what he has been up to recently.
But when Di discovers blood on Jack's school shirt a catalogue of lies are unravelled as she tries to piece together what her son has been up to.
This play explores the lengths parents will go to to protect their offspring, even though they know what they have been doing is wrong. It also looks at how, increasingly, we are all living our lives on-line.
The story centres around teenagers Jack and Cara. Cara finishes with Jack and then an intimate video of the pair appears online. Jack swears he didn't upload it, while Cara says he raped her.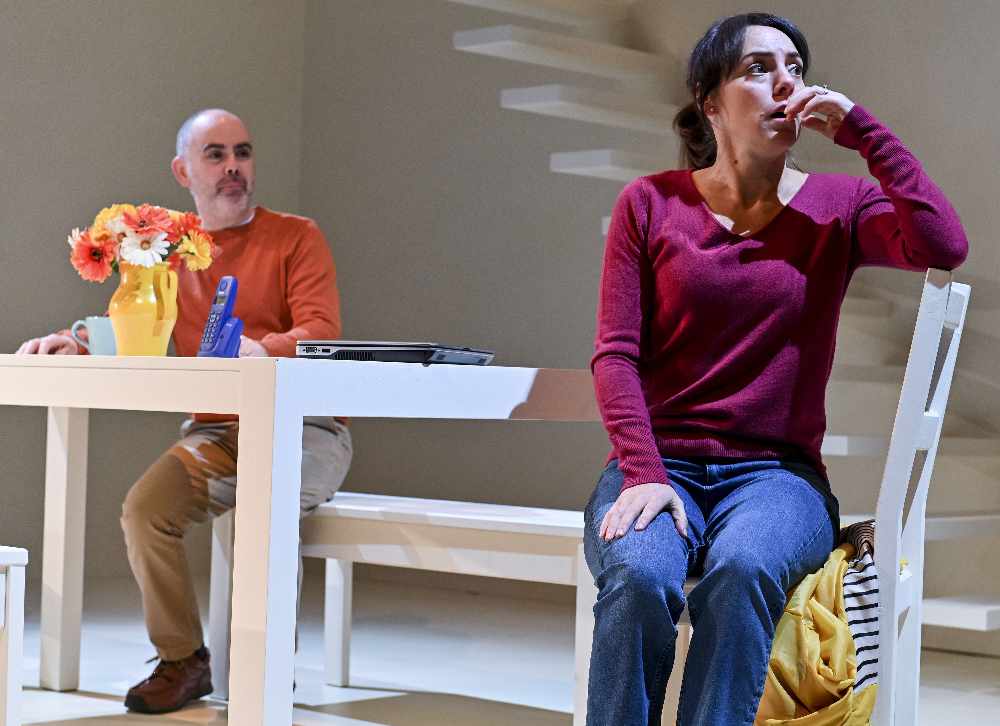 Lee Toomes is Jack's dad David, as mum Di's disbelief eventually turns to realisation.
Jack himself never appears - he is either upstairs or staying with his aunt - so we are left to form our own opinions on him.
There are only four characters in the cast, but they all play their parts exceptionally.
The stand-out performance has to go to Jo Mousley who plays Jack's mum Di.
She goes through a whole host of emotions as she tries to understand what her son has done - going from disbelief to the realisation that he isn't who she thought or hoped he was.
While all the time she has to contend with her husband's lies - all excuted as he also tries to protect his son.
She is totally believable as the loving parent who tries to defend her son against increasing evidence against him.
She is constantly battling with her husband, played by Lee Toomes, who is evasive with the truth as he also tries to defend Jack.
Toomes is also outstanding as David, as he tries to come to terms with the modern way of doing things.
While Noah Olaoye as Jack's best friend Nick, and Alyce Liburd as Cara, offer fantastic support to the main characters.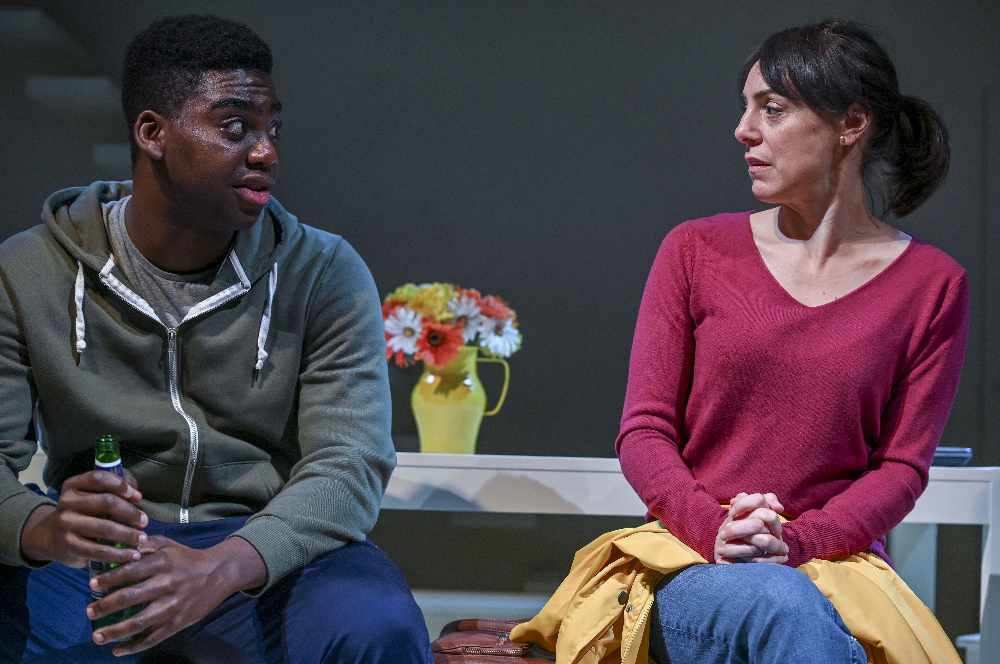 SEARCH FOR THE TRUTH: Noah Olaoye plays Nick (above left)
As the layers are peeled back, we discover that no-one is wholly good or wholly bad as the characters themselves twist and turn throughout the play. It also shows that we do not always know the people closest to us as we think we do.
Four Minutes Twelve Seconds is showing at the Coliseum until Saturday, March 7.
Main image:
THOUGHT PROVOKING: Jo Mousley as Jack's mum Di.