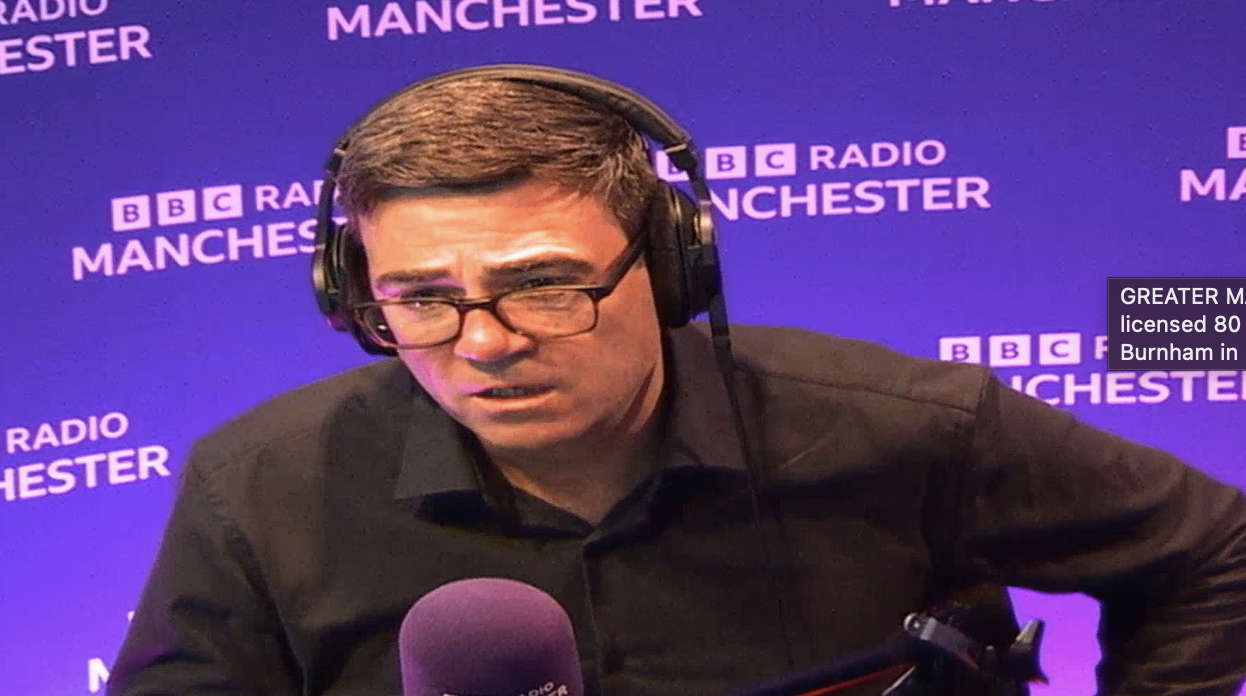 Greater Manchester's mayor will speak at the ongoing Covid inquiry later this month.
On the latest 'In the hotseat' programme on BBC Radio Manchester, Andy Burnham described the Covid situation in Manchester during the pandemic as "no laughing matter'. This comes in the middle of the inquiry into the government's handling of coronavirus where a string of expletive WhatsApp messages were revealed.
"I'll be giving evidence (at the inquiry) later this month," Mr Burnham said. "I will use that opportunity to explain very clearly how I think Greater Manchester was treated in that period.
"It was no laughing matter here at all."
During the inquiry this week, the then-Number 10 director of communications Lee Cain and top advisor to the Prime Minister Dominic Cummings lifted the lid on how the government hierarchy dealt with the emerging crisis in 2020 via WhatsApp. Revelations of the messages have sparked anger amongst many in the country, including Andy Burnham.
"It makes me really quite angry about things when I look back to how we were treated in 2020," Burnham told radio host Mike Sweeney. "The failure of those running the country to just observe basic standards and decency in the way they spoke to each other.
"I think there is a quite horrifying picture being revealed. I can't say I am entirely surprised because it is what I suspected things were like when I tried to deal with them during those months in 2020."
The GM mayor did not give a date as to when he is expected to give evidence to the inquiry, but said it would be later in November. Burnham was one of the leading politicians in Manchester dealing with the response to the pandemic at its height.
He challenged the government on various different policies at the time including the tier system.