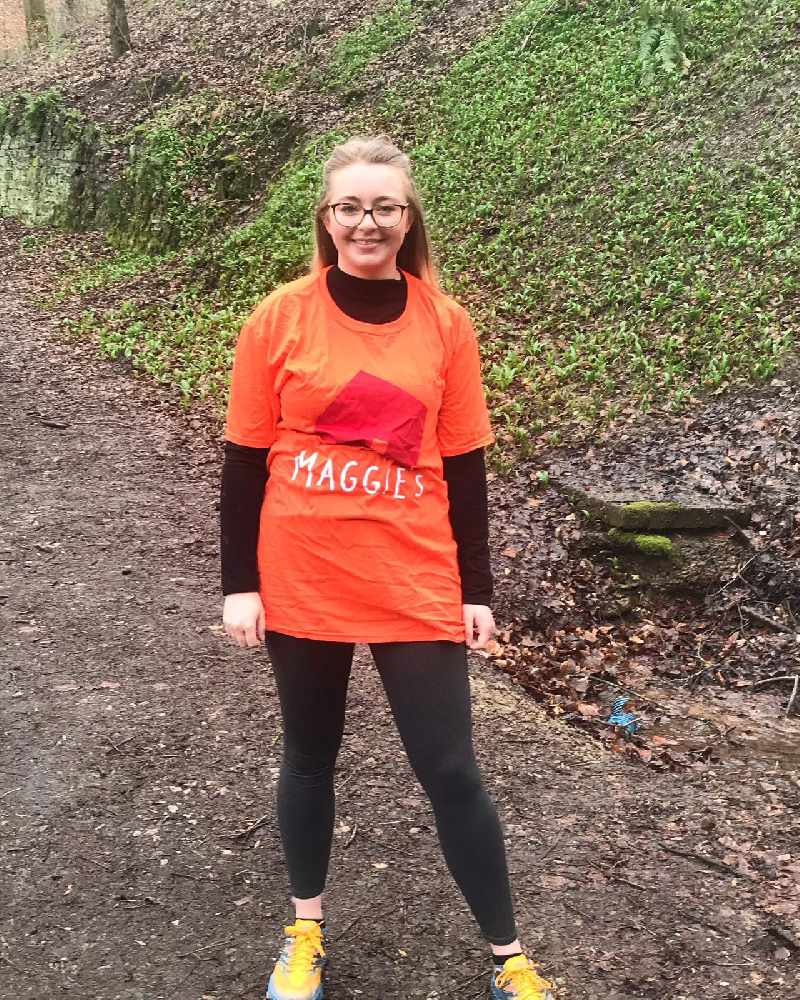 A first-time marathon runner from Oldham will head south in October to run the London Marathon in aid of Maggie's Oldham.
Sophie Hallworth (pictured) lives in Failsworth and is as an Enterprise Co-ordinator for the Greater Manchester Combined Authority.
She is aiming to raise £3,000, the cost of running Maggie's Oldham for one day. A JustGiving page set up just a few weeks ago already stands at more than £750.
Having completed the Manchester Half Marathon in 2019 with very little training, Sophie decided to commit to a proper regime and increase her distance. The Covid lockdowns and the requirement to work from home freed up more time for training that otherwise would've been commuting.
Sophie said: "I wanted to challenge myself this year and I saw the opportunity to run the London Marathon in aid of Maggie's Oldham. I was delighted to have been selected.
"Maggie's is a cause that is close to my heart. My own family have been affected by cancer and I know how valuable the kind of support that Maggie's offer can be. I am pleased to be running the London Marathon for such a good cause."
Maggie's centres offer one to one help and support from professionals and are home to a range of activity groups that service users can join. They also offer a calming space for a cup of tea with others who know what it's like to be touched by cancer.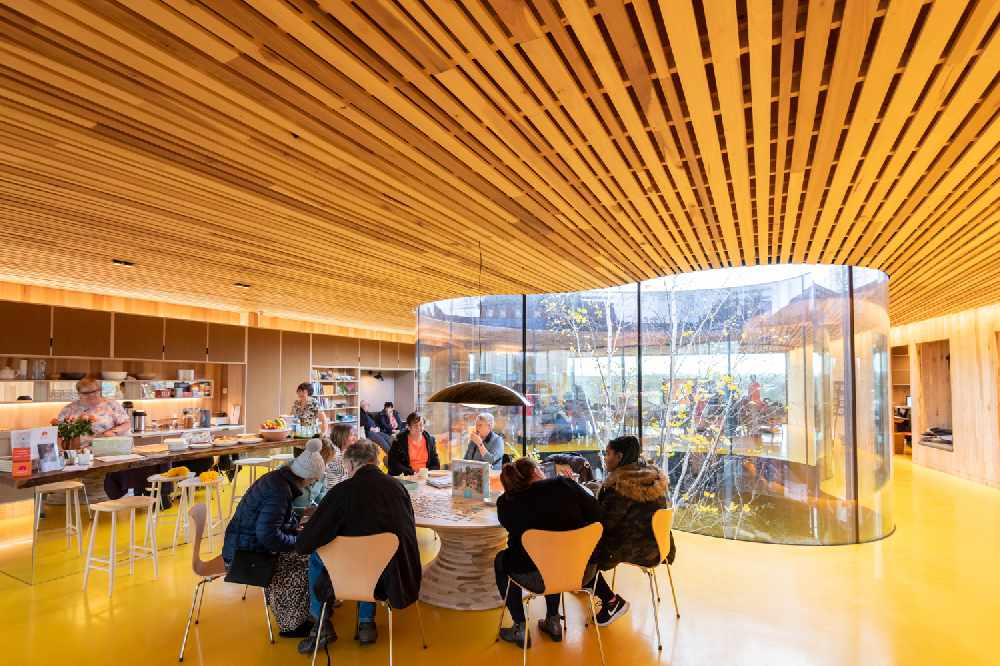 The Maggie's centre when visitors were allowed. Image: Maggie's Oldham.
Each Maggie's centre is unique and designed to fit in to its surroundings. Despite the Oldham centre sitting alongside the Royal Oldham, it is specifically designed to feel nothing like the hospital next door.
Opening in 2017, the building was designed with Oldham's Pennine backdrop in mind. It is the world's first engineered hardwood building and stands on stilts above its own garden.
Laura Tomlinson, Centre Fundraising Manager at Maggie's Oldham, said: "We're so excited that Sophie is taking on this marathon challenge for us and we'll be here cheering her on every step of the way! Sophie's support comes at a time when our support at Maggie's is more needed than ever. No one could truly have predicted the impact coronavirus would have on the lives of people with cancer.
"Maggie's is open and we're here offering immediate support to people who have been newly diagnosed, who have had treatment delayed or cancelled, who have felt isolated and lonely, and for families who have lost loved ones during these unprecedented times. All our support is also available over the phone and online too.
"We're so thankful to Sophie for doing something so remarkable for Maggie's and for helping us to make sure that everyone with cancer gets the support they need."
Sophie's JustGiving page can be found at www.justgiving.com/fundraising/sophie-hallworth2021.As well as being the place to pledge your sponsorship money, Sophie updates it regularly with details of her training runs and progress.
Read more from the Oldham Reporter