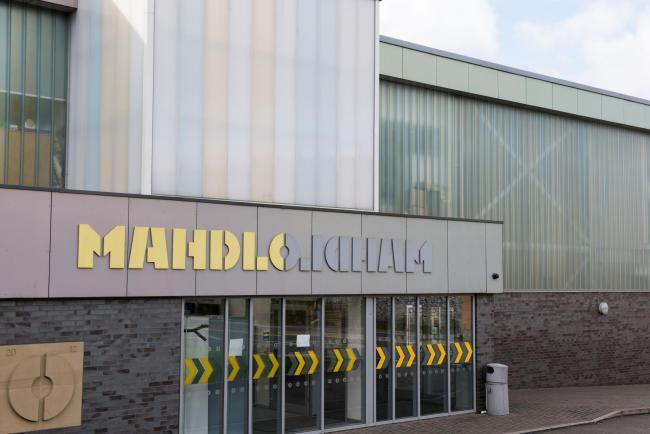 Four top rotary clubs have launched a major campaign in a bid to prevent proposed budget cuts by Oldham Council to Mahdlo, the town's youth hub.
The letter from Oldham Metro, Saddleworth, Chadderton and Failsworth, and Crompton and Royton Rotary clubs - which has been sent to all Oldham councillors, the council's executive management team and MPs Jim McMahon and Debbie Abrahams - urges the council to abandon the idea.
It highlights a strategy published five years ago by Oldham Council and NHS Oldham Clinical Commissioning Group, aimed at improving the emotional wellbeing and mental health for children and young people.
The strategy claimed Oldham recognises "the emotional wellbeing and mental health of young people is a key priority across the borough and it is everybody's business."
The Rotary's letter says: "It is our contention few have surpassed the role of Mahdlo over the last eight years making a massive contribution towards improving the emotional wellbeing and mental health of children and young people across the borough.
"A key Mahdlo belief is every child and young person in Oldham has the right to explore their full potential and become the person they would want to be.
"Mahdlo's work is pivotal helping them develop their physical, mental and emotional wellbeing by using a range of activities including sport, art, cooking, music and the performing arts.
"Almost five thousand children and young people have engaged in development activities over the past year delivered at the Mahdlo Youth Zone on Egerton Street and at a range of outreach centres across the borough.
"This has been instrumental in helping these children and young people improve their confidence, self-assurance, self-esteem optimism and happiness. Targeted services such as mentoring, employability programmes and issue base workshops to support the most vulnerable are also delivered.
"Many young people come from different cultures, communities and backgrounds, encouraging them to come together and share experiences has a key role to play in creating positive social cohesion.
"This work, delivered by a core team, would not have been possible without the contribution of over 129 volunteers, many of whom have progressed since joining Mahdlo as young members.
"A key role for Mahdlo during the Covid pandemic is to ensure the safeguarding of the children and young people involved extensive outreach activities for families and their children.
"We are not naïve," the letter adds. "We really do recognise the weight of responsibility you carry on your shoulders with regard to making the budget cuts.
"The proposed funding cuts will have a profoundly negative impact on the future life chances of our children and young people right across the Borough and as a consequence the future prosperity of Oldham.
"We sincerely hope the funding of Mahdlo will not be reduced when your decisions about the budget are made."
Garvin Crabtree, president of Oldham Metro, said: "In these times of great uncertainty we owe it to our young people to stand up and support them.
"Not everyone comes from a loving supportive background. Institutions like Mahdlo offer a safe environment where mental well-being and safeguarding are a high priority along with the fundamental needs of food and clothing.
"There is a proven need for Mahdlo to keep operating at 100 per cent. Why would we not support and champion our young people. We must give them every chance to be the best they can be."
Anthony Burke, of Saddleworth Rotary Club, said: "Key national charities including MIND, the Mental Health Foundation, NSPCC, Anna Freud Centre and the Children's Society all recommend the activities provided by Mahdlo as key items in the development of emotional wellbeing and mental health of children and young people.
"These include physical activities, art and cooking. MIND regard the current situation due to the coronavirus pandemic as a mental health emergency – now is not the time to reduce this provision."