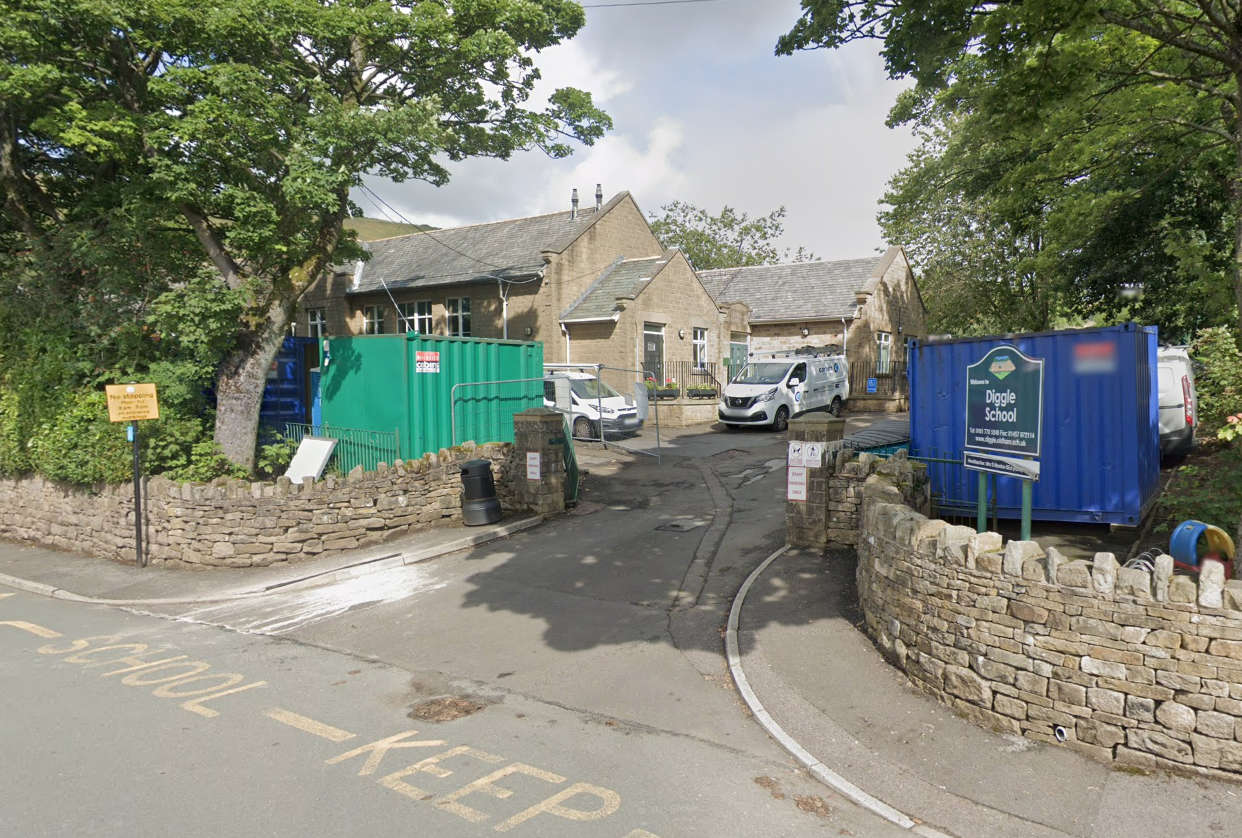 Diggle School. Image: Google Maps.
The powerhouse team behind a Saddleworth village school have raised a massive £16,000 over a year through their mammoth fundraising endeavours.
The Friends of Diggle School group staged sparkling high-profile audience-pulling events to generate much-needed funds for the tiny school.
And they topped their stalwart efforts by hosting The Diggle Scarecrow Trail and an exciting The Circus comes to Diggle.
In addition, they held a Harry Potter event at Halloween, their ever popular break the rules days and Wacky Races which comprised fun races and an outdoor disco.
Tracy Buckley, speaking for FODS, said: "The team have worked tirelessly throughout the year, not only to raise lots of money for the school but to stage fun events for the children and the wider Diggle community.
"The money we raise makes a huge difference to the children's life at school.
"This year our big money item is a new playground trim trail which should be installed over the summer holidays and was chosen by the children themselves. We can't wait to see it being played with in September!
"We also contribute to the hugely popular 'City in the Community' which sees Manchester City coaches coaching the children in a range of sports.
"We have pledged just over £24,000 this year for lots of different things - some of this money was pledged from last year and carried over due to the pandemic.
"In addition to the trim trail, we are paying £7,000 for a new practical area in between Years 3 and 4 and marks the last practical area in the school that needs updating with money raised over the last few years."
She added: "We also paid out for Year 6 leavers coaches, year books and contribution for party.
"We give money to every class teacher to be used how they wish in the school year and we paid for a new slide, playhouse, Sensory mat, sandpit and shelving for Reception, Educational toys for class 2.
"We contributed towards pantomime coaches and Father Christmas presents, £800 for new netball kits and bibs and new logoed t.shirts for the children to compete in out of school activities and sports.
"£1000 went to for commando Joes, an outside company who provide all sorts of fun activities for children, and £500 for a new memorial garden at school.
"Next year we are hoping to raise even more," she declared.
Read more from the Oldham Reporter