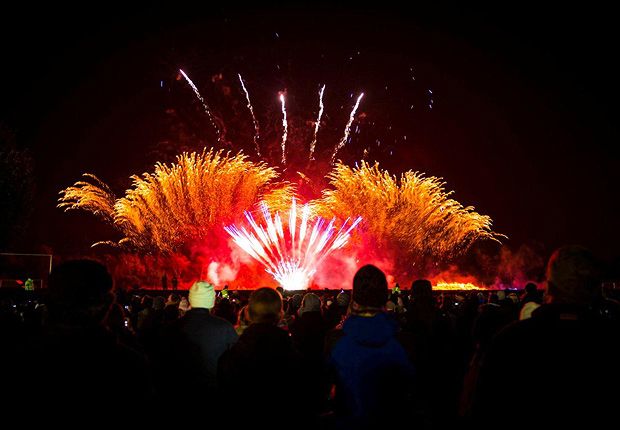 One of the town's biggest, loudest and most colourful events of the year will take place on Tuesday, November 5. 
This year's Big Bang Bonfire will relive the epic story of the world-renowned Apollo 11 moon landing. As part of celebrations for the 50th anniversary of one of history's greatest moments, locals are invited to witness an 'atmospheric' soundscape of fireworks that will bring the space mission back to life over Oldham Edge Playing Fields.
The display from Fantastic Fireworks comes as part of a great line-up of fire-themed entertainment, music and dance at the free event.
The event 'takes off' from 5pm with funfair rides and mouth-watering food. The stage show then begins from 6pm with performances from Jubacana, a local youth-led, fusion music and performance project, and Pyronix who will be performing a breath-taking medieval show full of fire manipulation.
There will also be the lighting of the bonfire before the countdown begins to the grand fireworks finale which is visible from every corner of the borough.