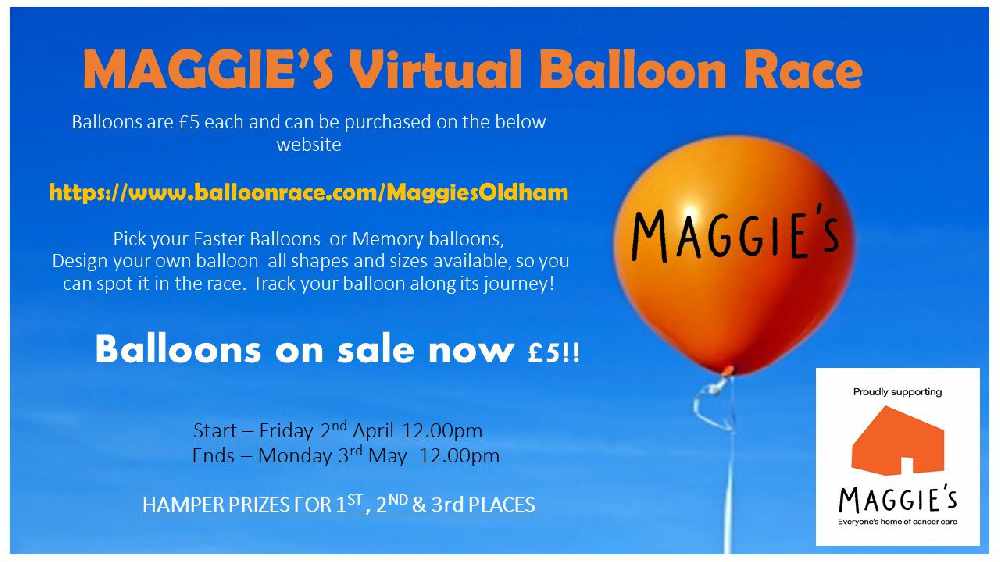 A volunteer group fundraising for Maggie's Oldham is holding another virtual balloon race and you can be part of it. 
People can buy a balloon for £5 and track it by heading to balloonrace.com/MaggiesOldham.
There will be hamper prizes for 1st, 2nd and 3rd place.
You can design your own balloon, with all shapes and sizes available.
It starts at 12pm on Friday 2 April and ends at 12pm on Monday 3 May.
All money raised will help charity Maggie's Oldham support people with cancer when they need it most.
Read more from the Oldham Reporter