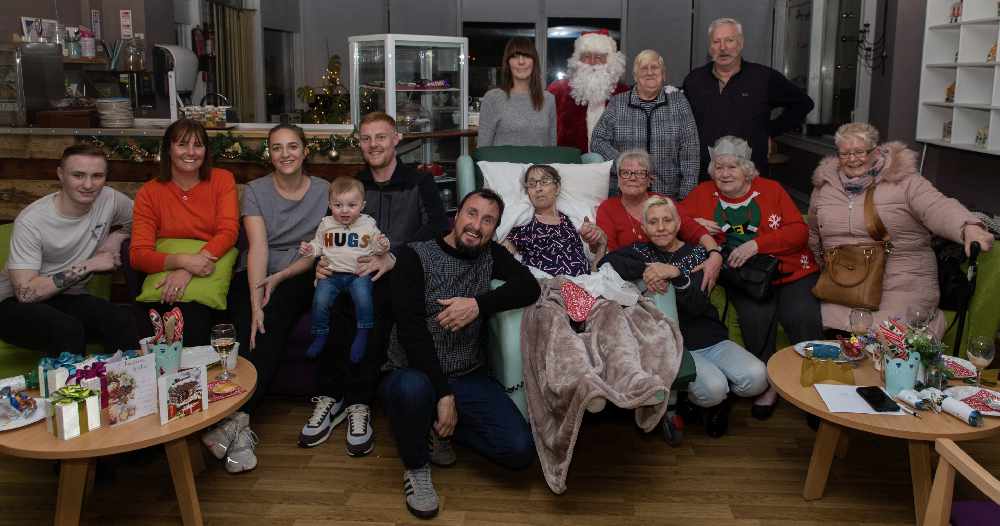 A great grandmother received a very special 'early' Christmas celebration with her great-grandson, thanks to Dr Kershaw's Hospice.
Edith Deakin celebrated Christmas on December 18 with Santa, brand new Christmas pj's and seasonal songs, surrounded by friends and family - and was also able to mark her great-grandson's very first Christmas too.
Edith, 71, from Newton Heath, was diagnosed with pancreatic cancer earlier last year which spread to her kidneys and abdomen. It was during her second review in November the family discovered that chemotherapy had not been successful.
With Christmas just around the corner, Edith was worried she wouldn't be well enough on the special day.
But thanks to 'Keira's Wishes' the team at Dr Kershaw's Hospice set about bringing Christmas forward a week for the family and eight-month-old Harry's first Christmas.
Commencing her Christmas day with a soak in the bath at the hospice, Edith received a fluffy dressing gown and brand new candy cane printed pj's from the nurses on the ward.
Christmas was hosted in Dr Kershaw's Café K where the room had been transformed into a cosy Christmas setting, with gifts galore, seasonal songs and twinkly lights illuminating the tree.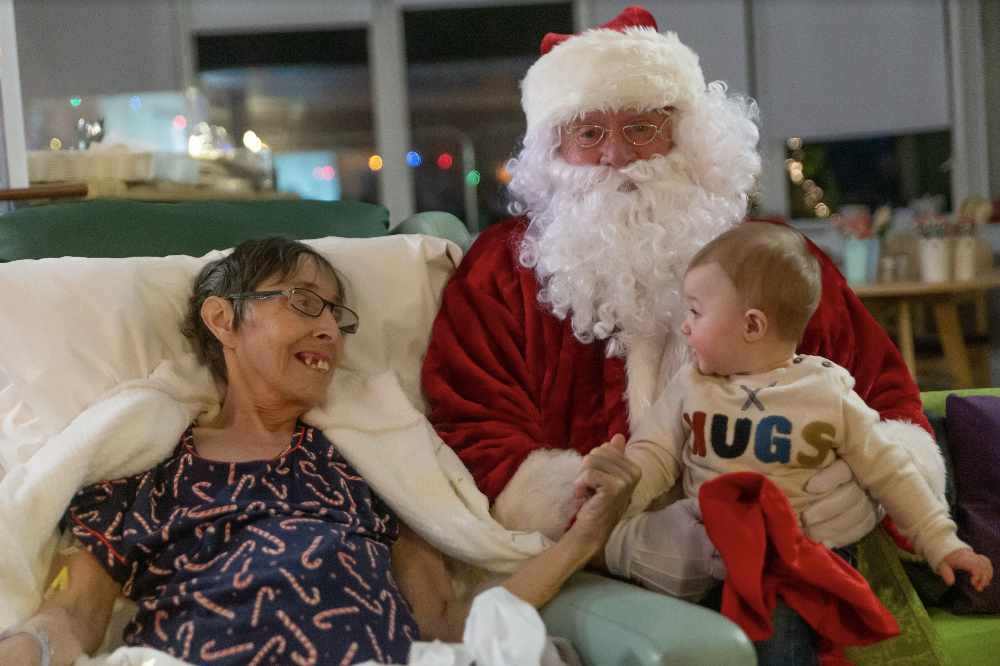 Edith said: "It was everything I needed, to see all my family and Harry's first Christmas. I thoroughly enjoyed it."
Harry's first Christmas was made even more special with gifts including a Santa suit pj's and beard bib, a polar bear teddy, and 'Baby's 1st Christmas' photo album and bauble.
Harry's dad and Edith's grandson Sam, 29, said: "The night was fantastic! It was so special having all the family and friends together for my grandma. The hospice and everyone else involved did an amazing job putting it all together - a memory that will be cherished forever."
Edith's son Carl, 48, said: "The nurses have been excellent, they can't do enough for us. I know mum was worried she wouldn't make it to see Harry's first Christmas so it was great what the hospice had done for us."
During her time at the Royton Hospice, Edith also took part in a Look Good Feel Good pamper session with face masks, nail painting and an afternoon tea.
Edith's Christmas was made possible by the hard work of 12-year-old Hospice fundraiser, Keira Arnold. Granting the last wishes for patients and their families at Dr Kershaw's, Keira's Wishes was established in 2016 and has since raised over £23,000. The fund has seen weddings, Mother's and Father's Day celebrations, takeaway nights and bringing Christmas to Kershaw's.
Special thanks go to volunteer photographer, Andy Russell, hospice volunteer, Alan Kilgannon, and Keira's Wishes for making the evening possible.
Edith very sadly passed away on Christmas Day.