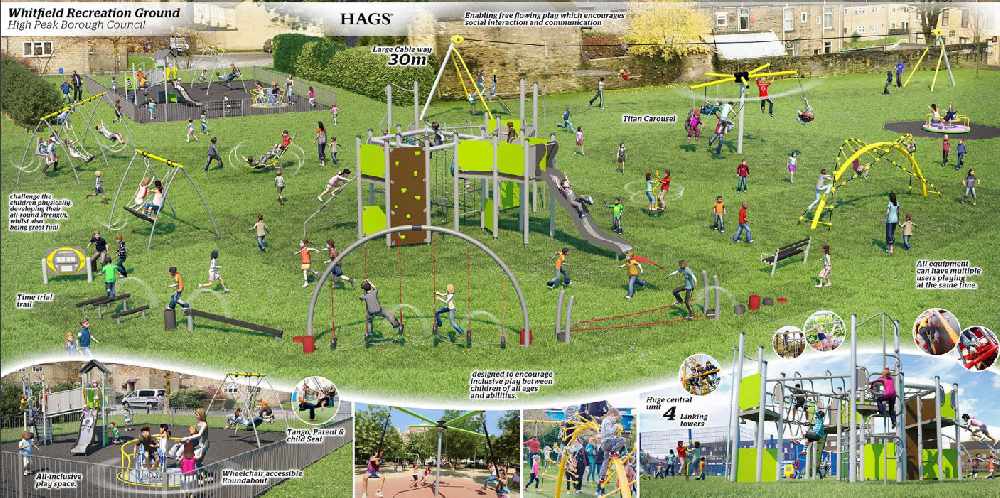 Whitfield's play park, locally known as 'the Rec', could see a £90,000 improvement package in the next few weeks.
That's the cash Labour-run High Peak Borough Council quickly agreed to invest when it came to power at the last local elections.
Members decided that new play equipment was urgently needed after the old set was removed some time ago when it was showing its age.
After community consultation events were held, a winning design was selected for the Wood Street recreation ground and the contract was awarded.
The works were to be carried out in spring for opening in May, but unfortunately due to the Covid-19 restriction this had been delayed.
Borough council deputy leader Cllr Damien Greenhalgh said: "The work is expected to take about a week and requires the contractors to stay overnight in local hotel/B&Bs.
"Although no concrete date for UK hotel openings had been set by the Government, they hinted this might begin from July 4 at the earliest.
"As soon as the Government's plans are known, the council will be pressing the contractor to get the accommodation and work booked in so we can deliver this equipment for the community to enjoy for years to come."