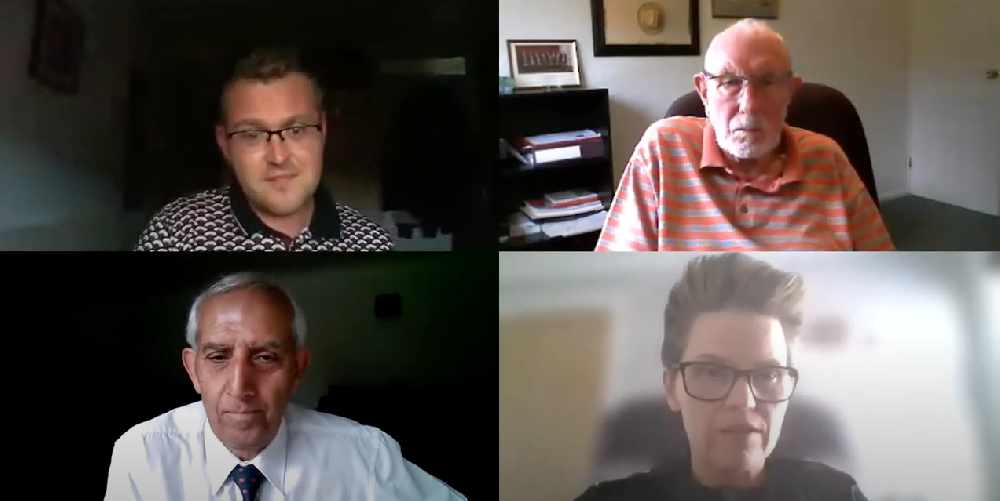 There will be an increased focus on police officers carrying out more foot patrols in Glossopdale and telling residents where they are via social media, Derbyshire's new police chief has said. 
Derbyshire's new Chief Constable Rachel Swann, who took over the top job at the start of August after Peter Goodman retired, held a virtual Q&A last week with Derbyshire's Police and Crime Commissioner Hardyal Dhindsa and other senior officers from the force for members of the public to ask questions and raise concerns.
During the two-hour session via Microsoft Teams, Glossop resident Rhys Jordan called for reassurance for people in the area and questioned what measures will be put in place to make Glossopdale's streets safer.
He highlighted a number of attacks on young people recently and said a member of his own family required hospital treatment after being "badly attacked".
Detectives are investigating two frightening robberies in Glossop in mid-August - when two 17-year-olds were attacked by a group of three youths close to Cornmill House on King Edward Avenue, before five 16-year-old boys had a number of items robbed from them the following day by a group of around eight youths wearing masks in Harehills Park - known locally as the Sandhole.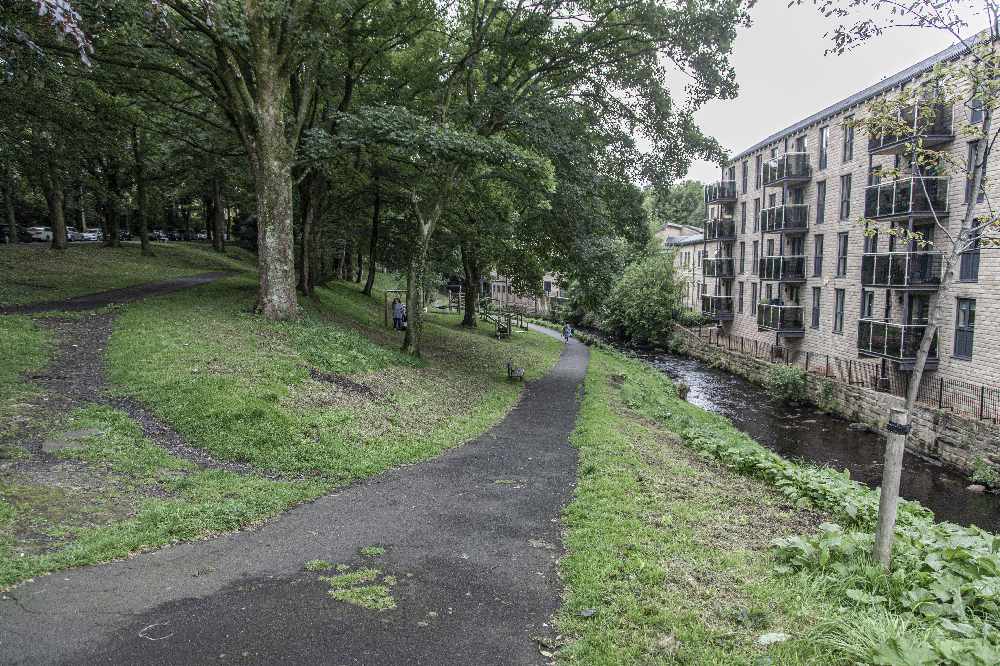 Harehills Park, between St Philip Howard Road and St Mary's Road in Glossop, where one of the attacks police are investigating took place
Rhys asked if there's going to be "more high visibility" in terms of police presence, and admitted he doesn't feel safe when going out for meals and drinks with his friends during the evening in Glossop.
After Chief Constable Swann sought clarification on whether his question was in relation to a series of attacks or one in particular, Rhys said he'd read on social media that it seemed to be people coming into Glossop from other areas who were "causing issues". He also said there was an incident near to where he lives where a car "went through the allotments".
Rhys added that although he understands it comes down to funding, he said that Glossop residents "don't see the police as often as we'd like to" and that "it would be nice to see police out on foot patrol rather than just in cars".
In response, Chief Constable Swann said she was "very sorry" for what happened to Rhys's family member, and outlined her intention to focus on her officers being more visible to the public - both in person and on social media.
She said: "In terms of policing presence, one of the things I'm quite keen on is that we are more visible because we actually do have resources based in Glossop - that's the first thing - the people who respond to the jobs and the neighbourhood teams.
"One thing I do want to do is really focus on us being visible because you seeing us makes you feel safe and I recognise that. One of the things I've said I really want to do is focus on our neighbourhood teams being more visible to the public and also doing a lot more in terms of telling you where we are.
"The chances of you standing there when somebody walks past are quite slim but if you read on social media for example we've been patrolling this area and we've done X, Y and Z at least you'll know we've been there and doing things. That is one of the focuses for me is making sure the neighbourhood teams are telling people what they're doing and that you see more of them."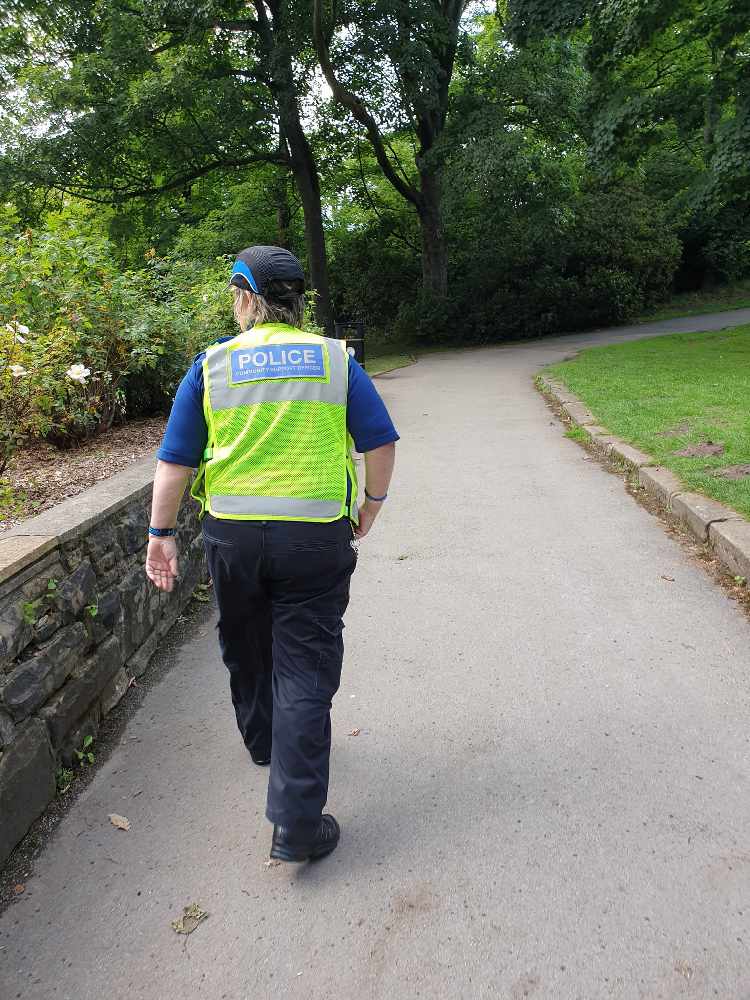 Glossop Police SNT posted on Facebook recently that they were out on foot patrol in Glossop's Manor Park
Will we see more officers on the beat soon?
PCC Dhindsa added that he's "working hard" to secure funding for additional police officers across the county but conceded that "it's going to take a while" and the force will, in the meantime, "continue to deliver the best service we can".
He said in response to Rhys's question: "You mentioned one of the important things which is about funding. It's really important. The Chief Constable has responded in the way operationally what they would do and what focus she's going to put on that.
"It's certainly something that I hear right across the county and that's the most important request from the public - more visibility and more reassurance, because that does help individuals. I understand that and I've heard that.
"I'll be working hard, as I have been, to make sure we get the funding to increase the number of police officers but it's going to take a while to do that. In the meantime, we'll continue to respond to questions and concerns raised, and continue to deliver the best service we can. We'll take on board what you've said and the Chief Constable has responded about how she's going to focus on this as a new Chief Constable coming in."
'A hugely beneficial exercise'
In total, 27 members of the public put questions to senior figures from the force - ranging from Covid-19 health restrictions to concerns over national increases in fraud.
Commenting afterwards, PCC Dhindsa said: "This was a hugely beneficial exercise helping us to keep in touch with our communities during these uncertain times and address pressing concerns on crime. The feedback has been really positive, and the residents who took part valued the opportunity to put their pertinent questions to myself and Mrs Swann.
"A number of subjects were covered during the session and I was grateful for the expert input of Mrs Swann who was on-hand to discuss some of the work going on behind-the-scenes to tackle key priorities. I would like to thank the Chief Constable and Chief Officer Team for their detailed responses and support on this event."
To catch up with the meeting in full, visit www.derbyshire-pcc.gov.uk/derbyshirequestions.