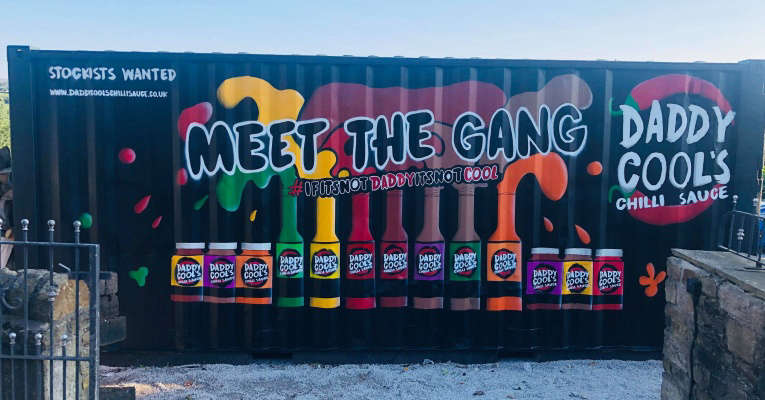 A Tintwistle businessman fears he'll be put out of business because of planning regulations.
Steve Cooley, a.k.a. Daddy Cool, is an artisan food producer specialising in Chilli sauces.
He has built a business from nothing based in the village, on Woodhead Road, and has won many 'Great Taste awards'.
Steve says he's worked throughout the pandemic with no government support and has continued to grow his business.
He needed a storage container to store bottles for his sauce. Originally it was white but he painted it green so that it did not stand out.
Steve added advertising on the side of the container, which has successfully attracted many customers. This also helped key workers to find his business as he gave free produce to them throughout the pandemic to show his support and gratitude to them.
However, Peak District planners have now decided that the container does not meet planning regulations and he may be forced to remove the container by January.
Steve told the Chronicle: "If this happens I simply could not continue to operate and could lose my business. I feel like I'm fighting a losing battle. Apparently somebody has reported the container for being an eyesore and protruding off my land. However when the planning inspector came to view it, she had to ask somebody in the village where it was as she couldn't find it!"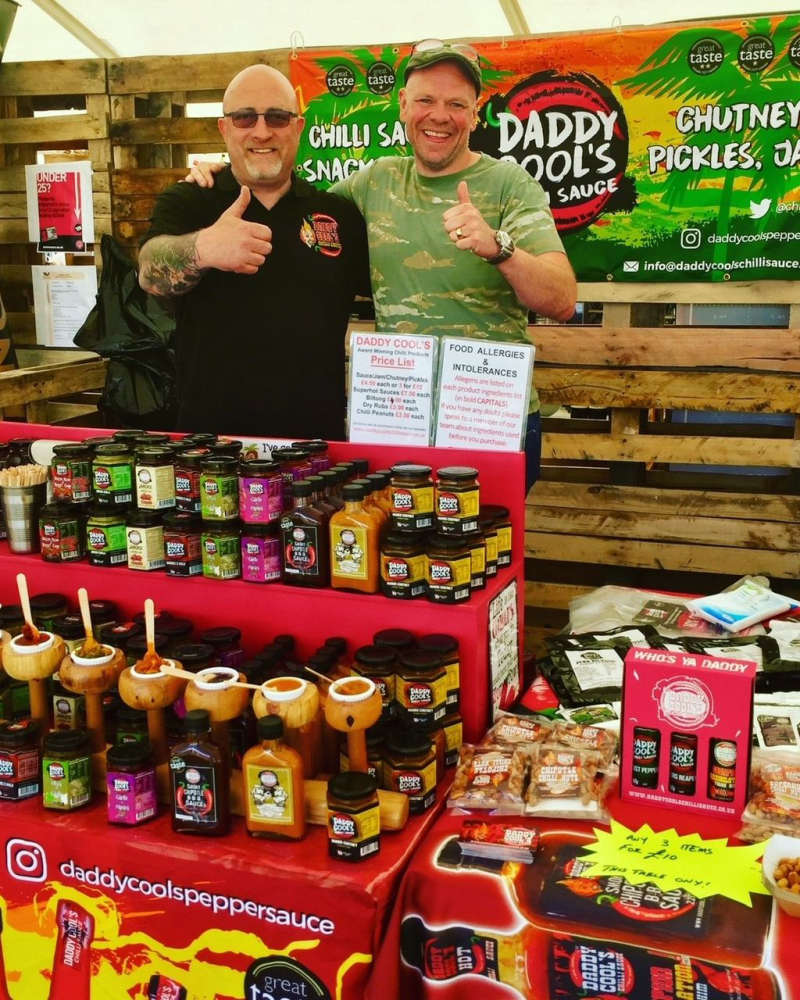 An online petition has been launched on Daddy Cool's Chilli Sauces page on Facebook to save the container. So far more than 2,100 people have signed it.
Steve added: "In Spring this year I discovered I had cancer so I've been recovering from surgery and chemo. This is an additional stress I really don't need."
He's been told that he can apply for retrospective planning permission but he is unlikely to get it because the site is close to the Peak District National Park.
Steve is also now worried that the complaint about his trailer could be racist in nature because his wife is of West African descent.
He said: "I really hope it isn't because we've been made to feel so welcome in Tintwistle. Nobody has complained to my face about the container. My local councillors and Tintwistle Parish Council are supporting me. I really will do whatever I can to keep the container on my land as it is essential to my business."
In response, a spokesman for the Peak District National Park Authority told the Chronicle: "Mr Cooley has not yet submitted a planning application and he has not engaged in any formal pre-application discussion. We have to consider the impact of a storage container in a prominent site in the Tintwistle Conservation Area. Local planning authorities are obliged to designate as conservation areas any parts of their own area that are of special architectural or historic interest, the character and appearance of which it is desirable to preserve or enhance.
"Therefore the removal of the storage container is consistent with these aims.
"Our preference would be to encourage Mr Cooley to find alternative storage facilities e.g. to rent in the Tintwistle area or nearby. Alternatively we would be willing to advise Mr Cooley on alternative planning solutions such as using part of his main dwelling or perhaps exploring an extension or detached building of a suitable design.
"We appreciate this can be a complex venture but we must look at the most sustainable outcomes that fit well with the historic environment in the long term.
"We have granted flexibility in the timescales for removal of the container and hope Mr Cooley can find a satisfactory alternative in due course, but in the meantime he will have a right to appeal against any Enforcement Notice which would give him the opportunity to present his case to an independent inspector."
Read more from the Glossop Chronicle
Click here for more of the latest news
Click here to read the latest edition of the paper online
Click here to find out where you can pick up a copy of the paper