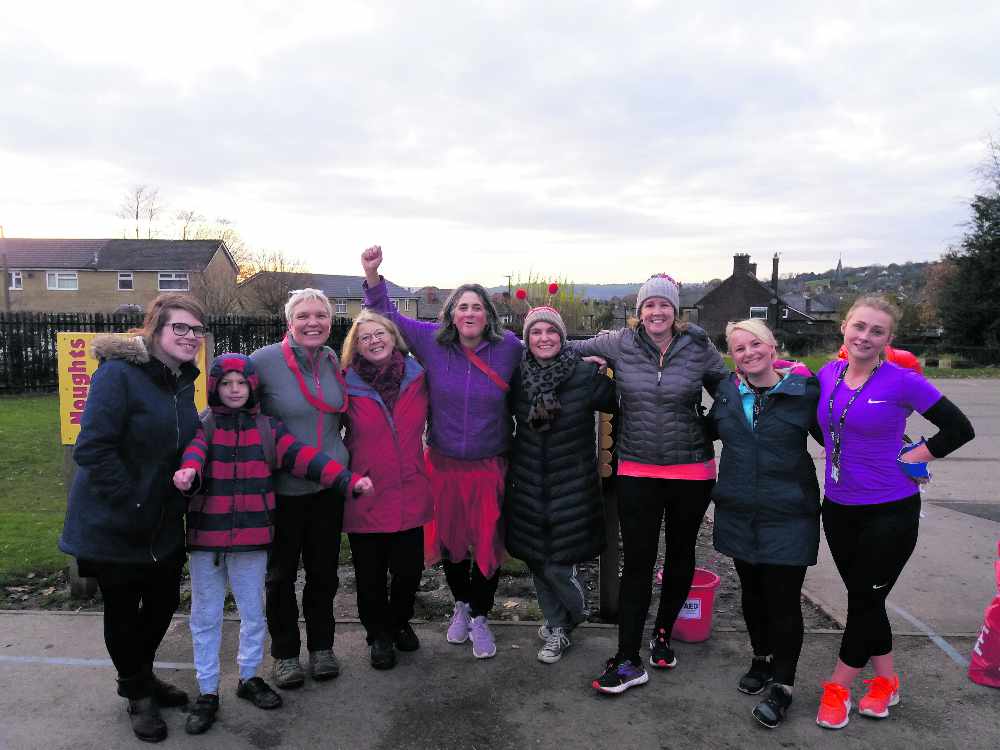 Teaching assistants at Glossop's Duke of Norfolk Primary School got up bright and early on Tuesday morning - they had to.
There was a hundred mile walk waiting for them and it had to be completed in the school day.
The 'TAs' - with a little help from their friends - did it in style.
They managed to raise a hopefully sizeable amount of money to help buy the school a defibrillator.
Teaching assistants team leader Yvonne Whitehead said: "We did 800 laps of the playground, as eight laps is equal to a mile.
"We started at 7.45am and finished at 3.50pm.
"It was mainly the TAs, however we did have support from a few teachers and forest school workers at times.
"Father David Mundy and Mrs (Esther) Bland, the head teacher also added to the total.
"I am not sure how much we've raised as we are giving it to the end of the week to collect it all.
"Parental support and the children were incredible."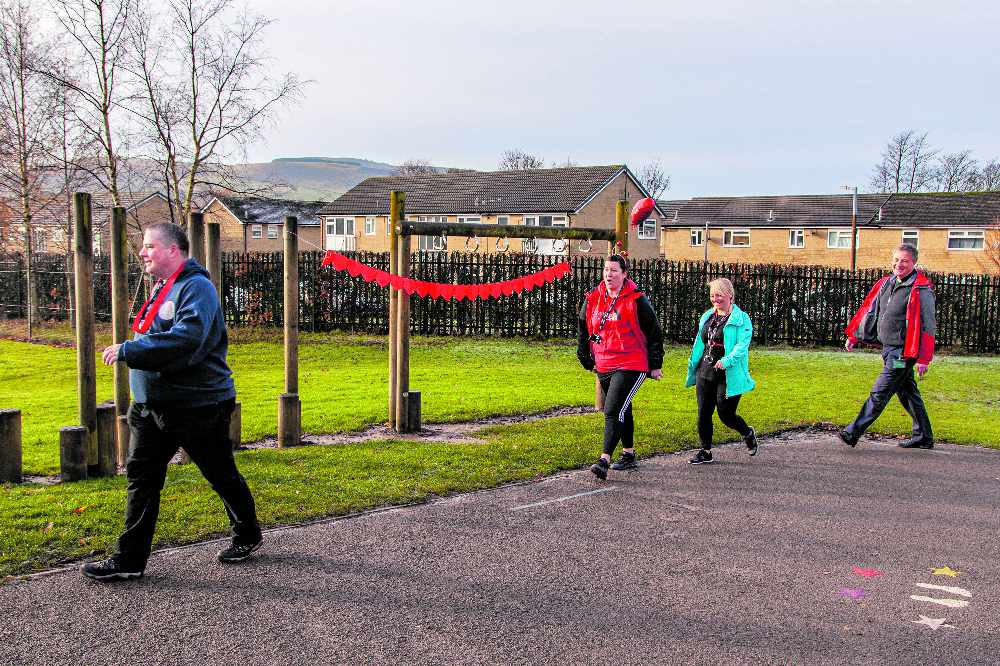 The idea of the walk stemmed from a first aid training day in September, where the TAs were shown how to use a defibrillator.
Everyone was shocked to hear statistics which revealed that 270 children die every year of sudden cardiac arrest while at school.
During the training, the staff were made aware of the vital role that an automated external defibrillator can play in saving the lives of pupils, staff and other users of the school.
At one of the TA meetings, members discussed how they could fundraise enough money to buy a defib for the Royle Avenue school.
The head gave her full support and the idea of a 100 mile walk was born.
On a cold but sunny Tuesday, governors, the forest school workers, Father Mundy from Glossop Parish Church and the TAs went outside and walked for an hour or more.
Many carried buckets which quickly filled with cash.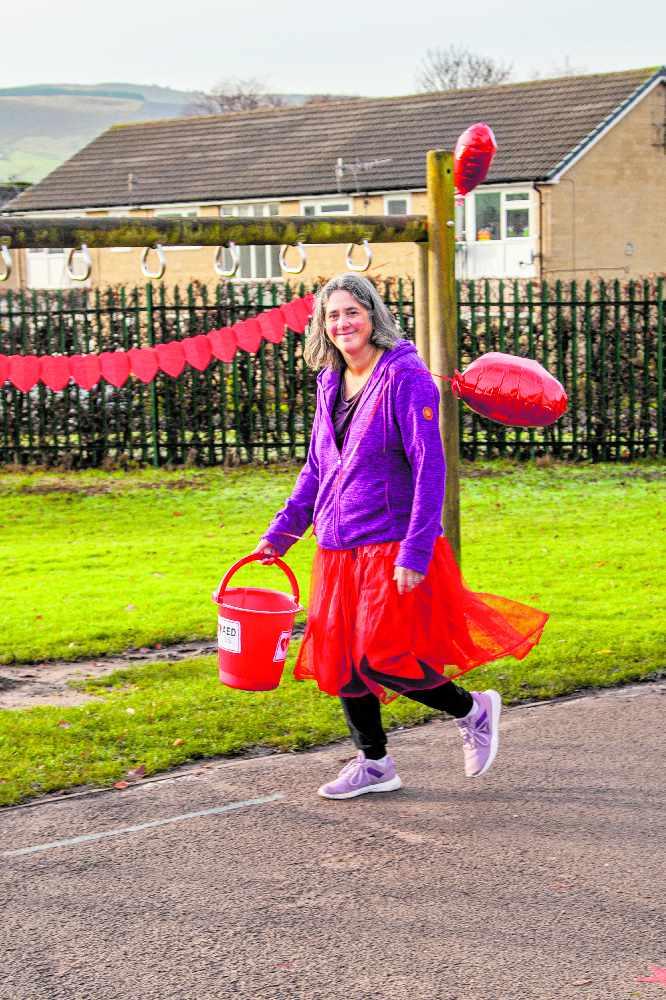 Images by John Parkins