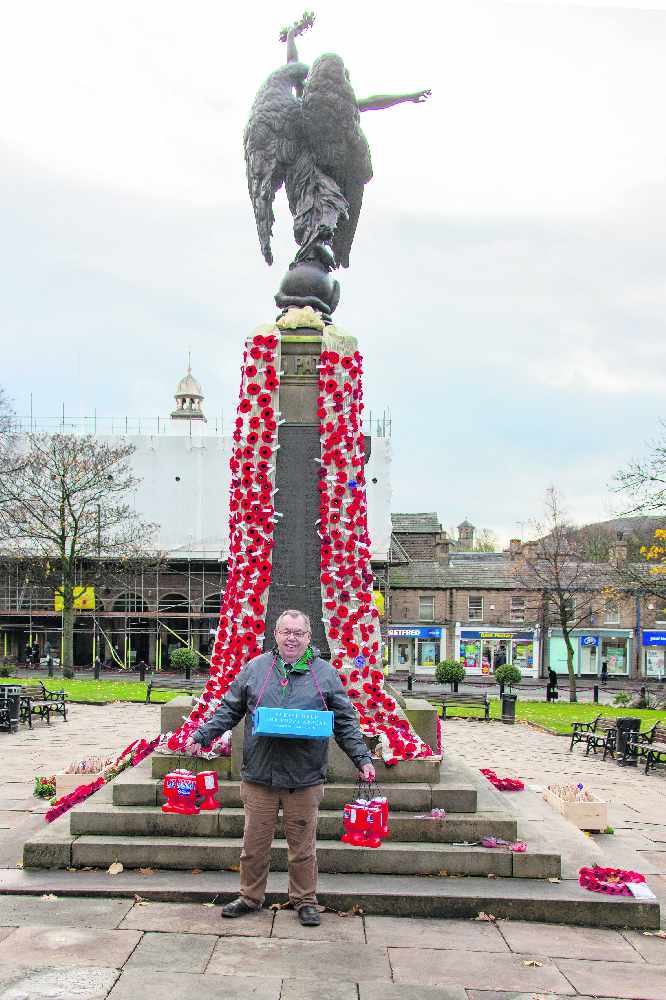 Glossop's Poppy Appeal organiser is looking for volunteers to help support the Royal British Legion's biggest annual fundraiser.
Cllr George Wharmby badly needs people to help sell poppies in the town's supermarkets and out on the streets.
The councillor said: "Some of our old stalwarts have been doing it for years but have had to drop out."
Cllr Wharmby puts the reason down to them no longer being able to stand out in all kinds of weather.
"We are looking for volunteers so sell on the streets but also in Glossop's Tesco, Aldi and M&S," he said.
"It is very rewarding and all the volunteers are very friendly."
Cllr Wharmby and his Glossop Royal British Legion friends already have a hard-working team of collectors, which includes members of Glossop Army Cadet Force.
More are needed and if you can spare a few hours to help a worthwhile cause, you contact Cllr Wharmby on 01457 856905.
Last year's Glossopdale Poppy Appeal raised a record £30,000.
It's a record that Cllr Wharmby would love to break this time around.