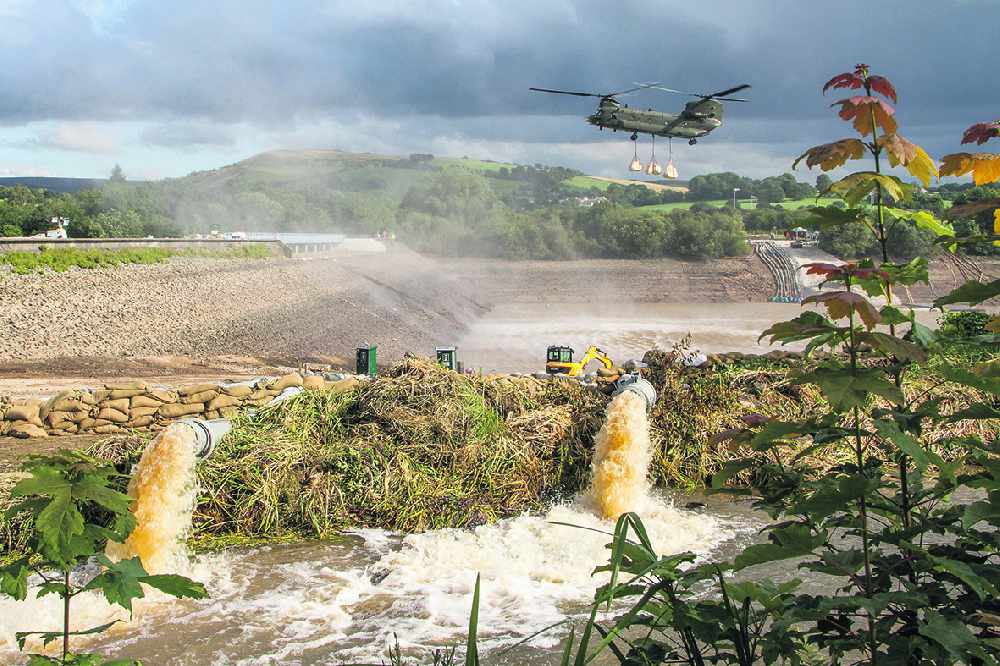 Derbyshire Police have been shortlisted for a national award for their communication efforts surrounding the Whaley Bridge dam incident in August.
Around 6,500 residents of the town had to be evacuated as part of the dam at Toddbrook Reservoir collapsed.
While officers were out at the scene, staff in Derbyshire Constabulary's Communication and Engagement department kept residents of Whaley Bridge updated by issuing statements, holding press conferences, sending out Derbyshire Alert messages, updating social media channels, and replying to more than 16,000 comments and queries.
From replying to these comments, residents were able to warn police that pets were trapped in houses in the evacuation area. It helped shape a strategic policing response, and people were allowed back home for short periods of time to collect them.
Police said both Facebook and Twitter also proved to be popular platforms for people to show their appreciation for the emergency services working to save their homes.
They added that they received an enormous amount of messages of support for officers that were out working to save the dam from bursting, and it felt like residents really appreciated the updates.
The Communication and Engagement team has now been shortlisted in the 'Comms2Point0 Unawards' for the Best Comms team of 2019, and police are asking people to support them by voting.
To do so, visit http://www.comms2point0unawards.co.uk/vote-now. Scroll down the page to the 'Best Comms/Digital Team' category and you will see a list to choose from. Simply click next to Derbyshire Constabulary and then submit your vote.
The public vote closes at midnight on Monday 25 November. The winners will be announced at the Unawards19 ceremony on Friday 6 December.