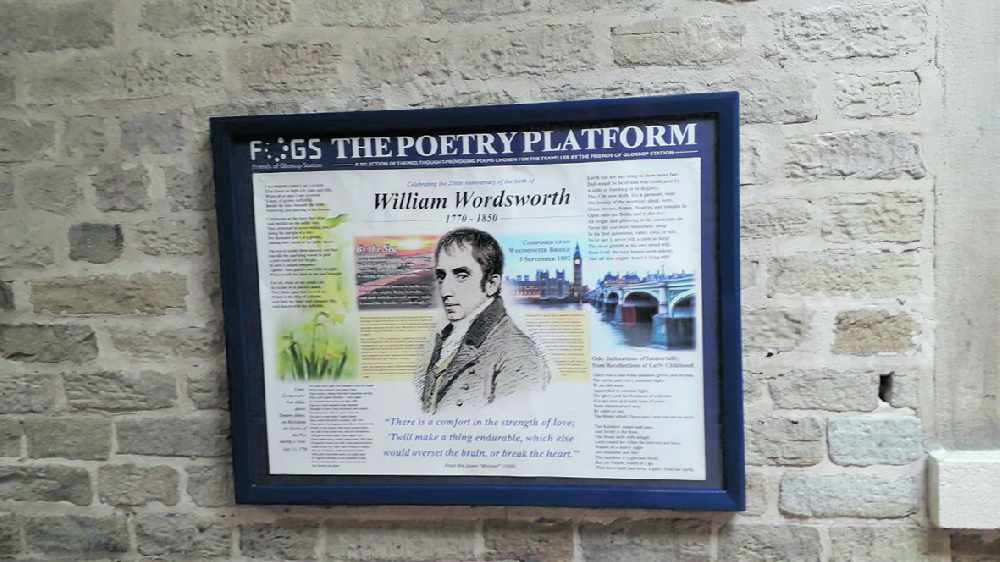 The Friends of Glossop Station are back at work after getting the go-ahead from Northern.
Some of their first tasks involve jobs to cheer up passengers.
On Sunday, the Poetry Platform display, featuring the 250th anniversary of the birth of William Wordsworth, was finally put into place and the group's gardening team began to freshen up the platform's flower tubs.
The Wordsworth poems have been chosen by Penny Greenwood and the display created by Paul Marsh.
Complimentary copies of the poems in leaflet form can be obtained from the station's gating staff.
Group chair Neil Williams said: "We are re-planting the three platform tubs with some cheery summer annuals and attending to the side garden on Howard Street.
"This coming Sunday we hope to catch up with the embankment garden and change the flower displays to reflect summer inside the station."
He added: "Of course we will be adhering to social distancing and hygiene."
Main image:
POET'S CORNER: Catching up with Wordsworth.