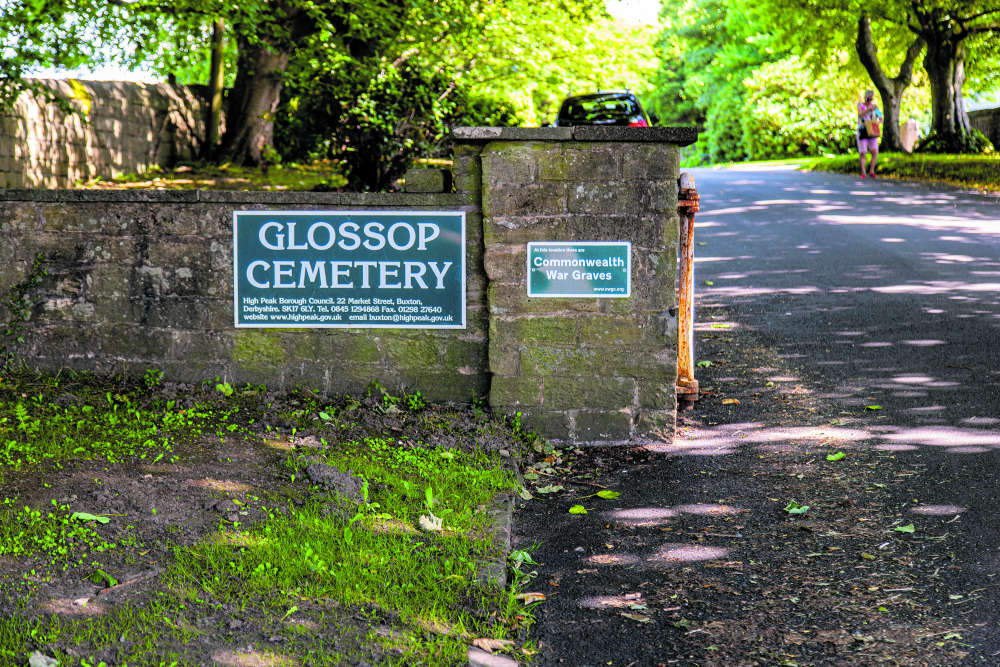 Calls have been made for action to be taken at Glossop Cemetery after reports of dogs running around out of control, people driving on footpaths and rubble being left on the site. 
Following our report last week, which included complaints about overflowing litter bins and grass cuttings left over the graves, residents have been in touch to raise further concerns.
A frequent visitor to the burial ground, told us: "Every week there are people in the cemetery with dogs off their leads. It is highly disrespectful. The dogs are urinating on headstones."
He said in one instance a large dog off the lead came bounding over to an elderly relative who is unsteady on her feet leaving her feeling frightened.
High Peak Borough Council are being urged to improve signage and enforcement.
"Ideally HPBC should send an enforcement officer there to act as a strong deterrent.
"It would only need to be for a short period with penalties enforced if necessary."
In another incident a car was seen driving along the footpath, squeezing past a woman walking along the path. Piles of rubble have also been left on the site including concrete slabs and old plinths becoming an eyesore but also unsafe.
Councillor Jean Todd, Executive Councillor for the Environment and Community Safety at High Peak Borough Council, said: "We do receive reports of people letting their dogs off leads and we have installed signage at the cemetery to discourage this. Our enforcement officers also include the site on their patrols but they are a small team and can't be there all the time, so we do rely on people respecting the nature of this area and behaving accordingly.
"Work will soon be starting on the expansion of the cemetery which might help to address some of these issues as it may be that some dog walkers see this land as open meadow space rather than part of the cemetery.
"Many of the paths at the cemetery are wide enough for vehicles so that people who are less mobile and who want to visit graves which are some distance away from the parking areas can continue to access them. It also helps the Council with the maintenance of the site.
"Thanks for bringing the piles of rubble to our attention. We'll look into getting these removed.
"I'd also like to thank people for their comments about the cemetery and assure them that the Council will continue to do what it can to keep it well maintained and cared for."
Read more from the Glossop Chronicle
Click here for more of the latest news
Click here to read the latest edition of the paper online
Click here to find out where you can pick up a copy of the paper