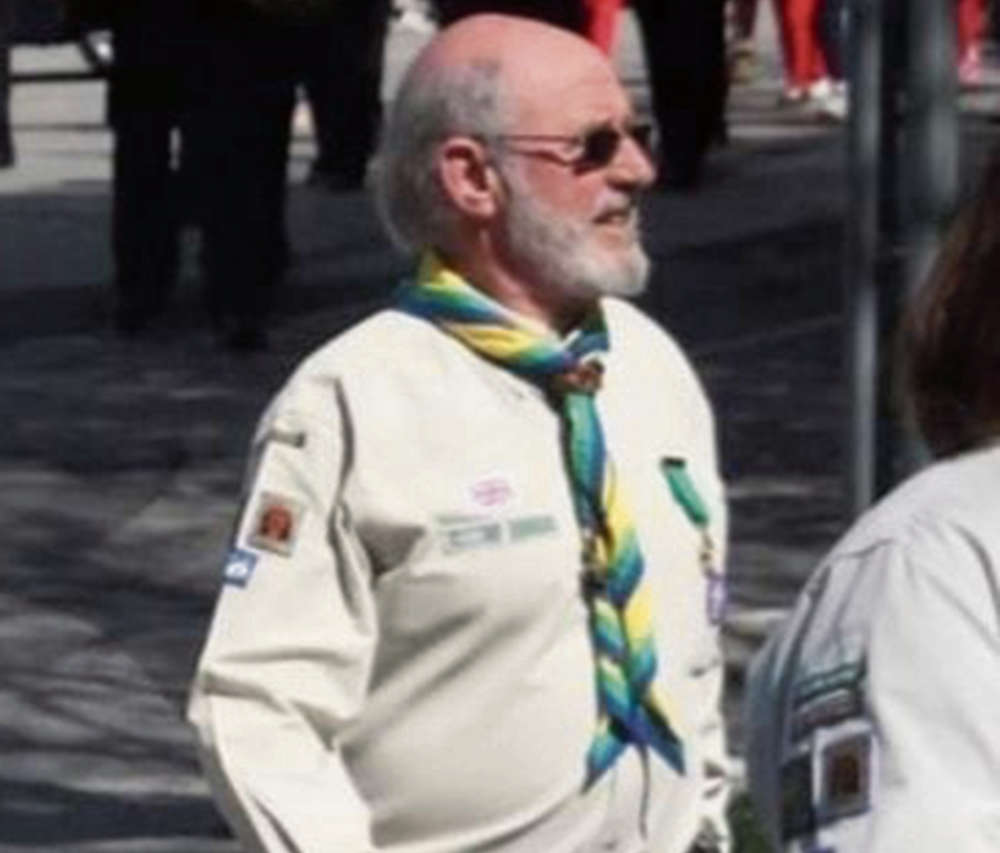 Chris Harbut played a part in the lives of thousands of people through Scouting, teaching, Charlesworth Carnival, even helping build Manor Park's annual bonfire.
Later this month Chris's family are holding a service of celebration and thanksgiving for his life, and they are inviting everyone who knew him to attend.
Chris, who lived in Charlesworth, died in August last year at the age of 76. The get-together will give people a chance to come together and to share their thoughts and happy memories of him.
The service will take place at Holy Trinity Church, Dinting Vale, at 2pm on Saturday, November 27, followed by tea, coffee and cake at Dinting Scout Centre. The family would like everyone attending to stay for meat and potato pie or cheese and onion pie, which will be available from 5.30pm.
Chris moved to Charlesworth in 1976 to take up the position as Head of House at Longdendale High School and was later part of senior management as Head of Year and Head of Design Faculty.
He provided much support to pupils, parents and colleagues, eventually taking early retirement and voluntary redundancy.
Speaking on behalf of the family, Chris's wife Maisie said: "Chris cared about Charlesworth and what was best for the village. He never sought glory. He was a quiet man who, along with the church, scouts, parish council, carnival, Liberals and governors, spent his days and evenings serving our community."
Chris was a member of Charlesworth Parish Council for 28 years and was a governor of Charlesworth Primary School and during his time was a chairman of both.
Chris was dedicated to Charlesworth Carnival. A member of the committee, he served as chair, treasurer and was still a member when he died.
He was involved in preparation for the day making sure the advertising boards had the correct date and then erecting them on the village green.
He put up warning notices on roads leading to the village warning of the procession and then removed them afterwards and stored them for future use.
Friend and colleague Vicky Winfield said: "He was first man on 'the rec' at 6.30am and last to leave 12 hours later, after making sure every scrap of paper was off the grass."
Chris was devoted to 1st Dinting Scouts, leading expeditions in various parts of the country and in mainland Europe.
In 1987 he set up a Venture Scout Unit, now called the Explorers and every year since then, Chris and his team helped build the huge bonfire stack in Manor Park.
Maisie is asking those able to join the family for meat and potato pie/cheese and onion pie to let them know for catering purposes, and their preferred option at Maisie.harbut@glossopdistrictscouts.org.uk
Read more from the Glossop Chronicle
Click here for more of the latest news
Click here to read the latest edition of the paper online
Click here to find out where you can pick up a copy of the paper