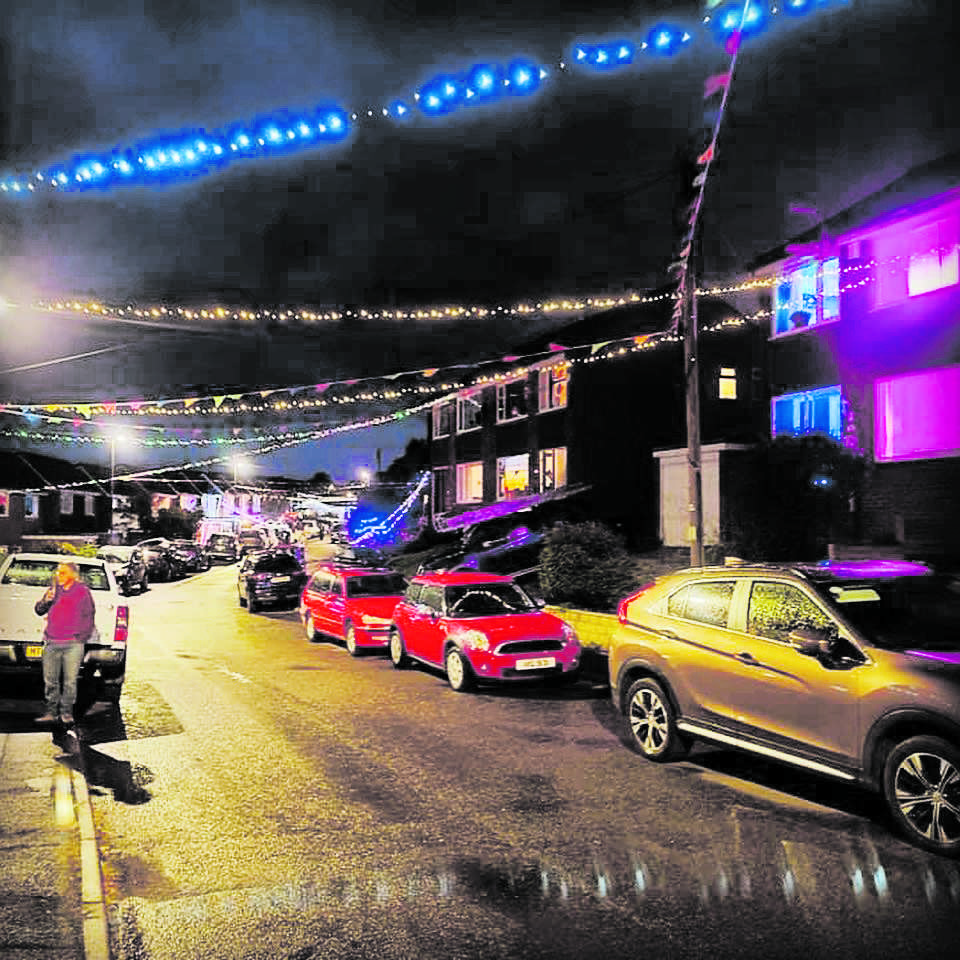 New Mills Festival organisers have thanked everyone who not only made this year's festival like no other happen but ensured it was another great success.
The festival throughout September was a month of art, music, drama, talks, entertainment, family activities and more, but organisers had to adapt with the times amid the ongoing coronavirus pandemic.
Many events this year had to take place online but the packed programme proved as popular as ever to audiences, which normally flock in their numbers from throughout the High Peak and beyond for the annual festival.
It closed with a joyous celebration of community spirit and creativity with the first ever 'Light Up New Mills' - with almost 350 shops, businesses, artists and residents taking part, from the town centre and marina, to the outskirts of Birch Vale, Hague Bar and Low Leighton.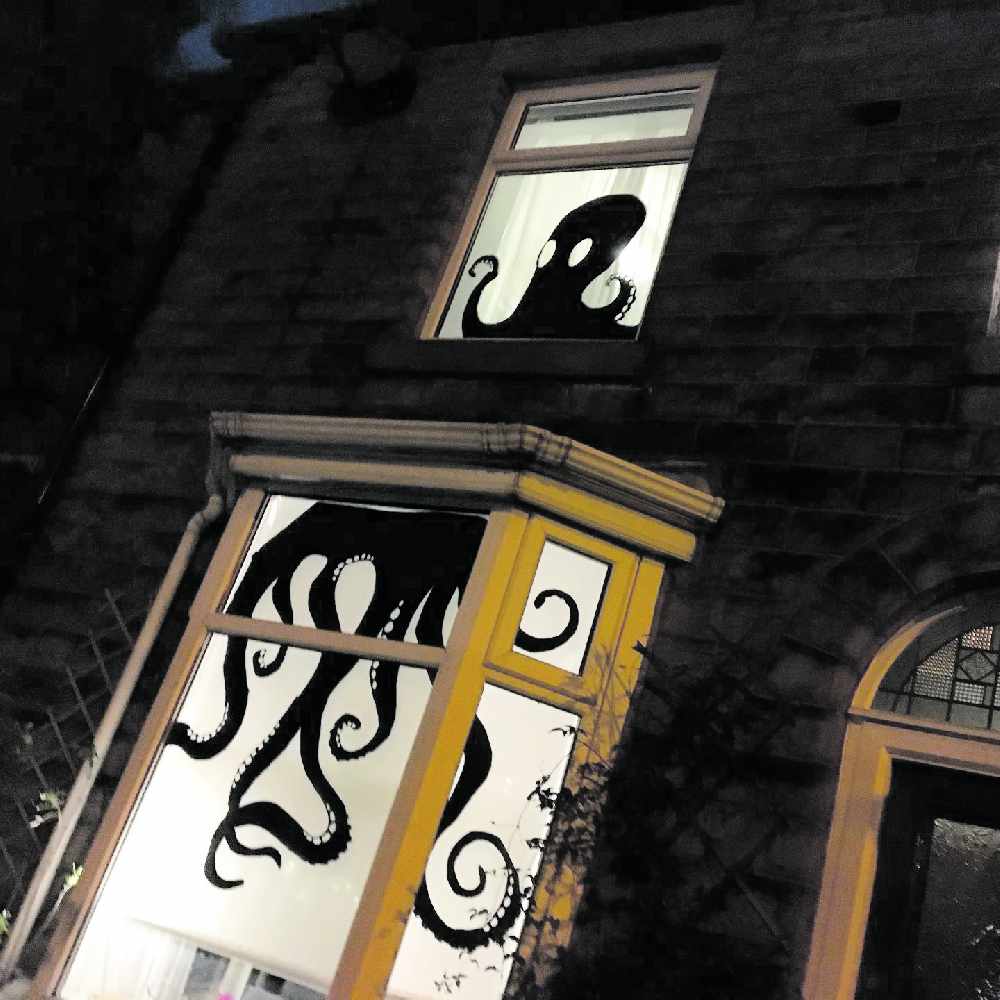 An octopus rears its head in a house window
Organisers said they were "overwhelmed with the response" to the new event, which was a fitting way to bring the curtain down on proceedings.
In a statement on the festival's Facebook page, they thanked everyone who played their part and contributed towards the festival - from those who put on events to councillors who helped to enable financial support.
They said: "We'd like to say a huge thank you to everyone who helped make this year's Festival happen. Earlier this year we thought we were going to have to cancel the festival, as so many other events have had to be. We decided, however, that if we could come up with events that could take place in accordance with Government guidelines, it would give people something to look forward to and things to do over September.
"And, given the circumstances, we think we were able to put on a great range of events, which included self-guided walks, online screenings of theatre, comedy and music, interviews with local artists, Home Farm, Lockdown Bites and, of course, Light Up New Mills.
"We could not, however, have put on the festival without the help and assistance of a huge range of people, including the festival committee, artists, local shops and business, those who put on events, whether online or in New Mills, and volunteers who help with jobs such as putting up posters and distributing leaflets. It's most appreciated.
"Thanks also to Borough Councillors Ray Atkins, Alan Barrow and Ian Huddlestone and County Councillor Beth Atkins who arranged for financial assistance to be provided from High Peak Borough Council and Derbyshire County Council to help fund some of the events.
"And finally, thanks to everyone who took part in the Festival, notably those who took part in Light Up New Mills. It may have been a challenging year but the effort that people made to create stunning window and light displays blew are minds. We never expected the town to look so magical! We were also pleased how much the festival bought the community together. We know we all live in a special place and, we reckon, you all proved it, yet again. So thanks again!"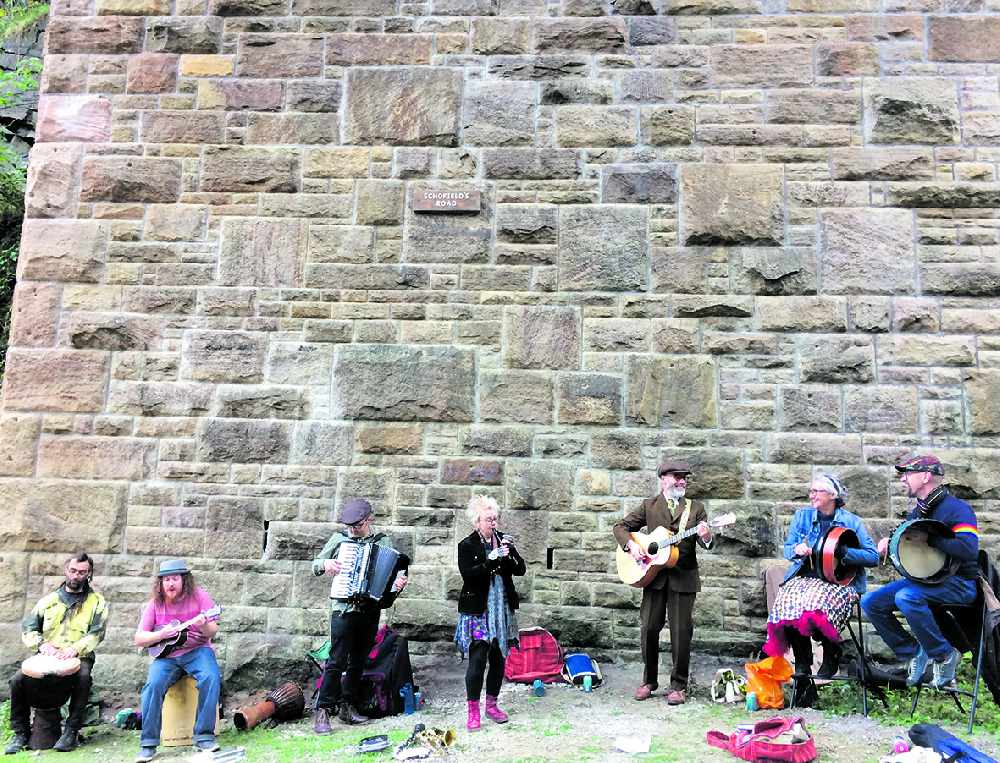 Street entertainment from the Galley Canters and Lazio Baby during the festival
Main image:
Residents of Parkway light up their street.