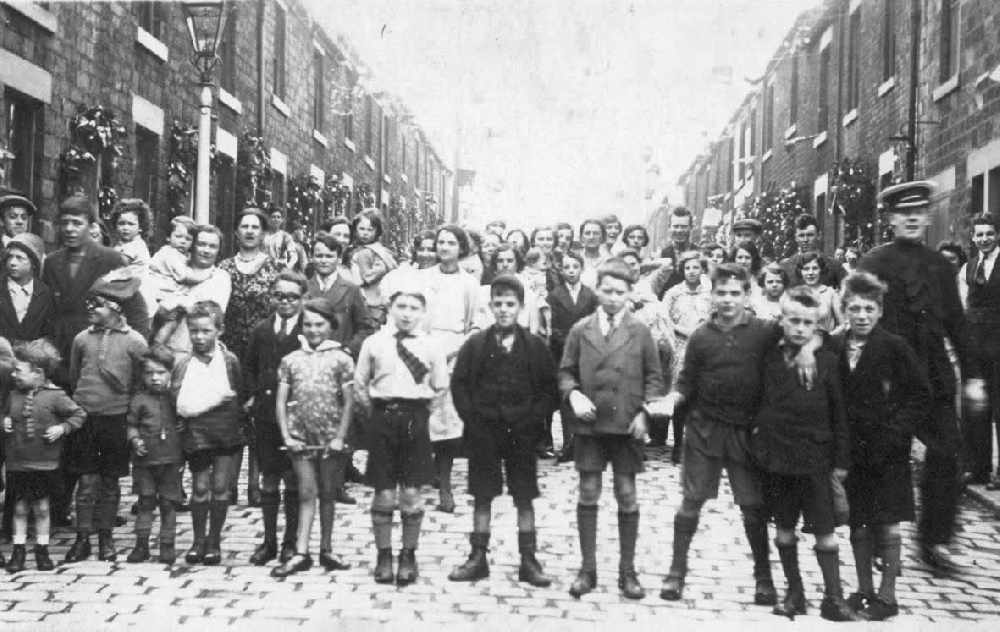 Here is a picture of Bernard Street in Glossop in 1935, when people poured out of their homes and onto the cobbles to celebrate the silver jubilee of the reign of King George V.
Behind the rows of people smiling for our photographer would be tables and chairs.
The residents had decorated their houses, strung banners and garlands across the road and were having a street party like hundreds of other families were doing.
Sandwiches, cakes, jelly and cream, washed down by lemonade, limeade, dandelion and burdock, all popular pops of the day.
Everyone dressed in their best clothes and there is one little lad with his arm in a sling, while there's a man on the right wearing what looks like a peaked Naval cap.
If Bernard Street looks narrow there's a reason for it - it was before all the houses were knocked down to create two car parks.
Picture from Glossop Heritage Trust