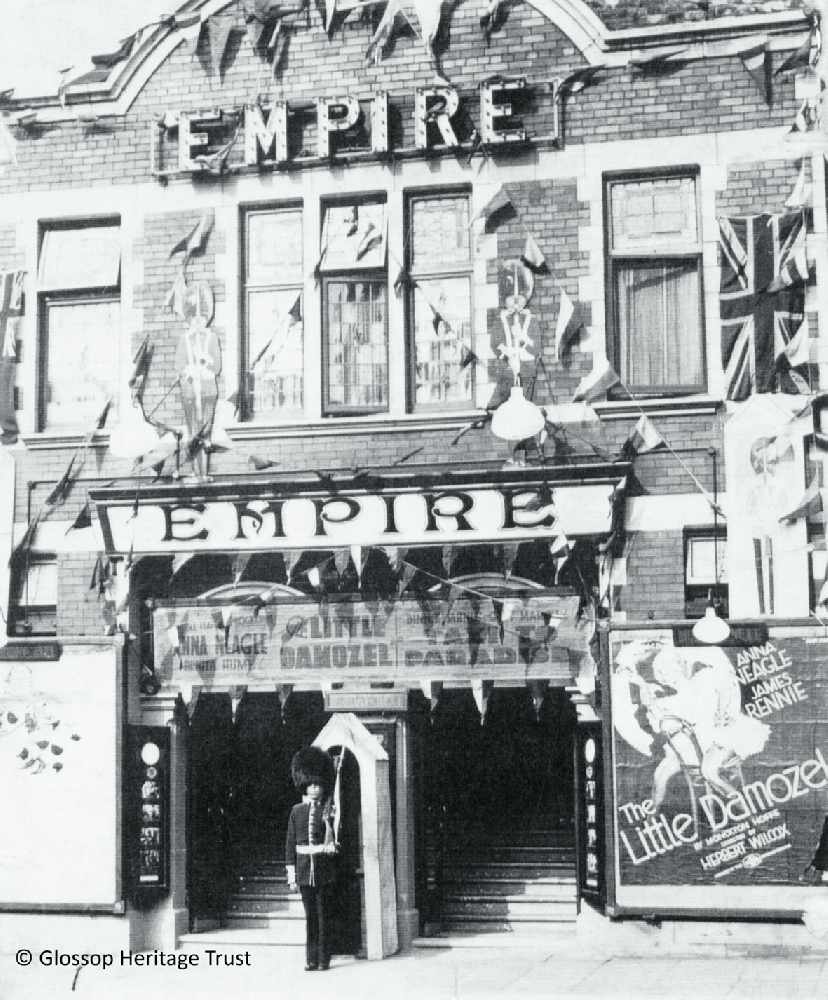 Glossop's Empire Cinema, or 'picture house' as most locals called it was the town's main source of entertainment until around 50 years ago when it closed down, a victim of changing habits.
Television took over the High Street West picture palace, which was showing films seven days a week and thousands like it all over the country.
The Empire offered two films a night plus a newsreel, from Monday to Wednesday, which changed from Thursday to Saturday, with usually an X-rated, adults only show on Sundays.
When the Empire was showing a major release, the owners decorated the outside of the theatre to draw people in.
This photograph seems to suggest something special, festooned in patriotic flags, it could have been to celebrate the end of the Second World War.
Whatever it was, it was certainly quite a sight.
Main image:
PICTURE PALACE: Glossop Empire. Picture courtesy of Glossop Heritage Trust.