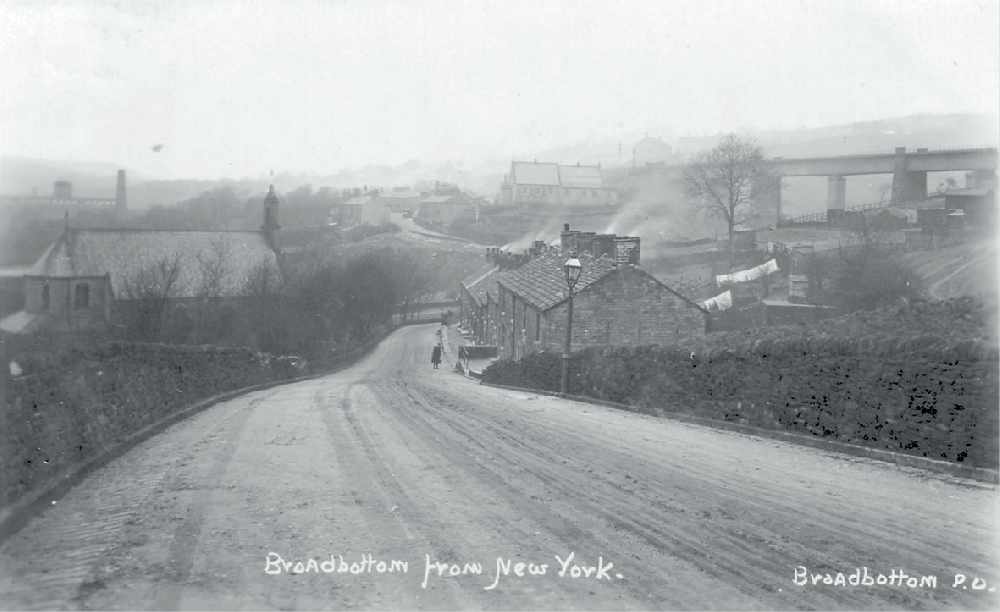 A former evacuee who moved to the safety of Charlesworth 80 years ago is looking for news of New York.
But it's not the city across the Atlantic in the USA that's interesting George Lees.
It's the demolished row of cottages in an area called 'New York' in Long Lane, Charlesworth, where his ancestors once lived.
George, 88, now in Holyhead, Anglesey, got in touch as part of researching his family research.
He says: "During the war I was evacuated with my school to Charlesworth from Manley Park, Whalley Range, Manchester, when I was eight.
"During my five years in Charlesworth I attended St John's School, then the Top School and later Glossop Grammar School.
"In my long retirement I started to research our family history and found that our original surname was Lee."
George was surprised to discover that Levi Lee and his wife Betty (nee Thorns), lived at Stone Row, Broadbottom.
Levi's father John and wife Mary (Washington), were at New York Cottages, which stood where the Church of the Immaculate Conception car park is now.
George went on: "They were all cotton spinners. I remember New York cottages, but who built them and why did they get that name? I think they were built circa 1750-1800."
George is trying to get his hands on as much information about the New York row as possible - when it was built, early maps, when it was demolished etc.
We have filled in a few gaps thanks to our friends at Glossop Heritage Centre, but if you have any further information we are sure George will be delighted, just send it to us and we will pass it on.
Main image:
HARDLY THE BIG APPLE: New York Row on Long Lane looking towards Broadbottom. The name came after three families who lived in the cottages emigrated to America.
Picture supplied by Glossop Heritage Trust