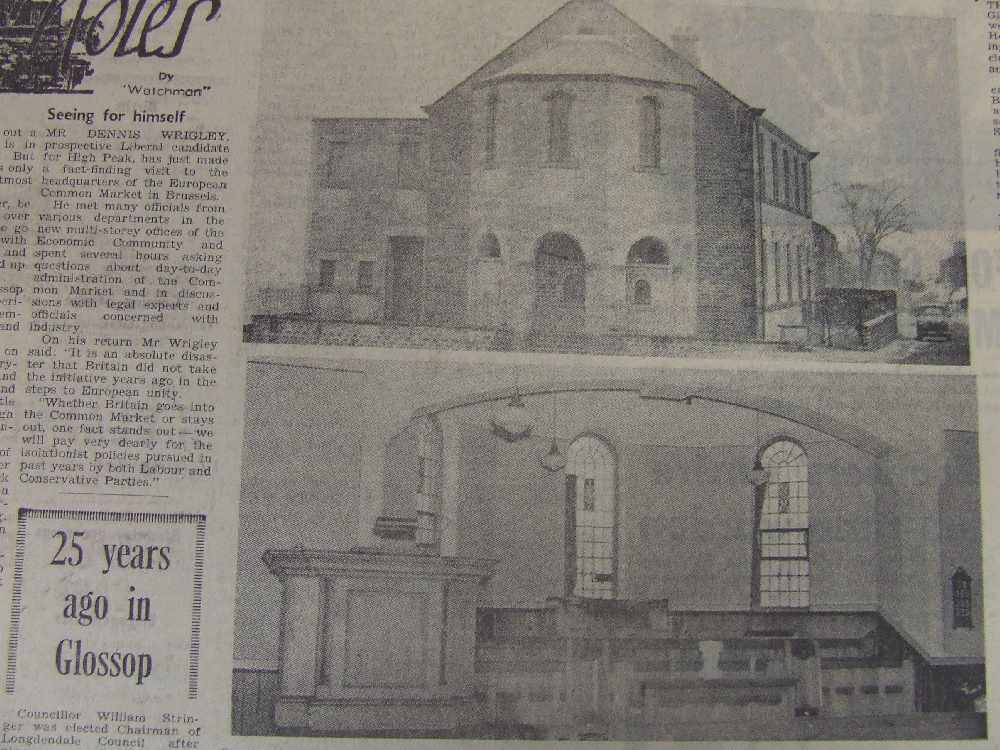 One of Glossop's oldest churches was being converted into a Masonic Lodge 50 years ago.
Hague Street Methodists in Whitfield was also one of Glossop's most historic churches.
It was said that the founder of Methodism John Wesley preached there 'many times.'
The church was also said to have been built on a point higher than any other place of worship in the town.
Sadly Whitfield was not a big place for Wesleyism in the 1960s and the church had been standing empty for a few years before it was acquired by the Masons.
Our picture of the inside of the church shows the pulpit where Wesley preached.