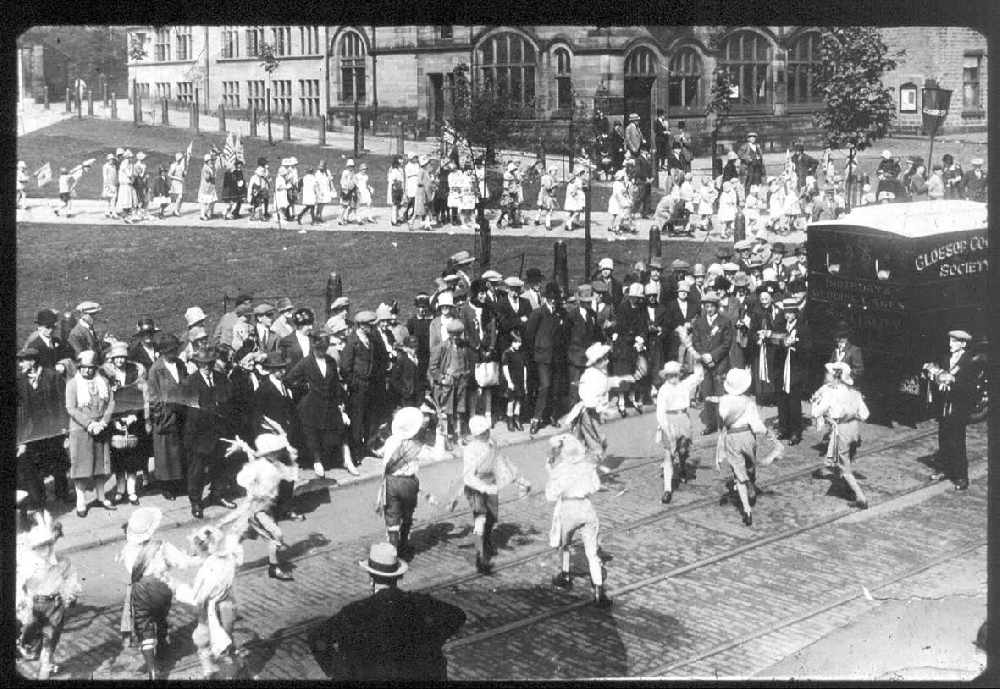 A look back to the time when paths criss-crossed Norfolk Square and people danced in the streets in the middle of Glossop.
The picture - from the archives of Glossop Heritage Trust - was taken in September 1927, on what must have been a special occasion.
What that important event was however, remains a mystery.
A search engine search reveals nothing local, while nationally the only things of significance thrown up are the first trans-Atlantic telephone call from New York to London and Britain sending troops to China. It's hard to imagine anyone dancing in High Street West for either.
To the right of the Morris Dancers is a man playing the accordion, or maybe a concertina, providing the music.
Next to him appears to be a Glossop Co-operative Society delivery van.
While in the background there is a parade of children and adults, the youngsters carrying flags. It looks to have been a sunny autumn day, by the shadows on the road.
But back to that day in September 1927, when a photographer took this shot from what appears to be the first floor of what is now Boots.
Glossop once had a championship team of Morris Dancers - was this it?
Main image:
DANCING DILEMMA: Morris Dancers go through their paces in the middle of Glossop. But why were they there? Picture supplied by Glossop Heritage Trust