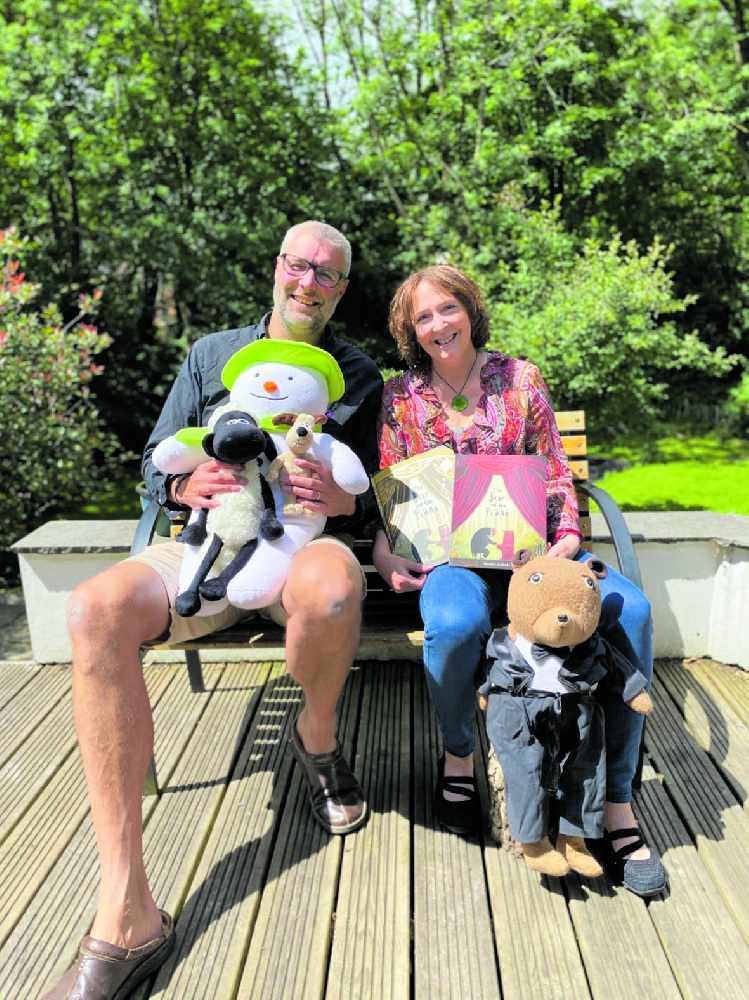 A music production company based in Glossop has come up with an idea to spread a little happiness and raise funds for the World Health Organisation at the same time.
Rachel and Daniel Whibley's Carrot Productions specialise in live performances of film and live orchestra across the UK and beyond.
One which was a great success was their 2017 Snowman Tour, which was a massive hit attracting huge crowds.
Like many companies and organisations, Carrot Productions has been severely affected by the coronavirus pandemic, but it's bouncing back to help others.
Rachel said: "We have pledged to donate £1 to the World Health Organisation's Covid-19 Solidarity Response Fund for each download of The Bear and the Piano motion book.
"With help, we hope to raise valuable funds to support the WHO's crucial work."
Rachel added: "The award-winning book by David Litchfield has been transformed into an enchanting 15 minute motion book, with a beautiful accompanying score and narration by superstar Joanna Lumley.
"It premièred during our 2017 Snowman Tour, receiving an incredible response from thousands of audience members, and is now available to watch at home: www.carrotproductions.com/download-bear-and-piano."
There are lots of activities for learning at home on the 'At Home' page on the Carrot Productions website.
There is also access to art and craft activity sheets, plus:
Lesson plans based on the book and film for English, maths, geography, computing, art, music, history and PHSE,
Competitions, recipes, plus plenty more.
There are lots of images and further information at https://www.carrotproductions.com/bear-marketing, and the trailer to the fascinating motion book.
Main image:
CHARITY HELP: Rachel and Daniel with some of their colourful characters.