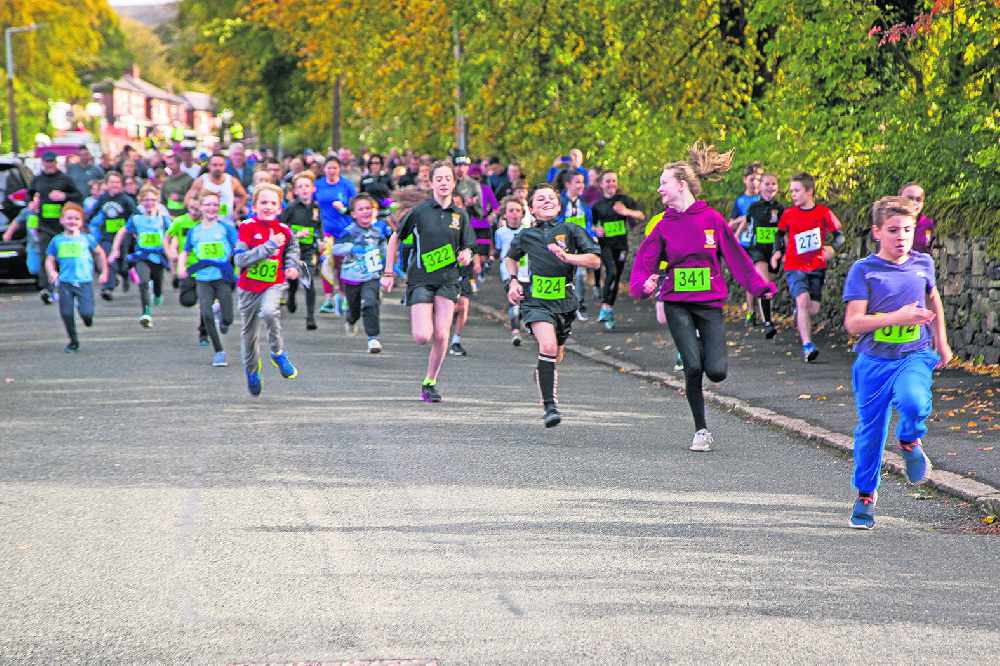 Members of Glossop Rotary Club are making preparations for their 2019 Glossop Jog on Sunday.
As we revealed around a fortnight ago, there is a new venue.
After years of starting and finishing at Fauvel Road sports ground, the action has switched to the North Road home of Glossop Cricket and Bowling Club.
If you want to get involved, be there for 10.30am - there's still time to register to take part in the Jog which starts at 11am.
It's as many laps as you like of a loop, that starts and finishes at the club, in an hour.
You can run, jog, or walk the event which has raised £240,000 for charities over the years and is all about helping good causes.
This year the club has chosen to donate the proceeds from the Jog to support the work of Kidscan – a charity which seeks to find new treatments for children diagnosed with cancer.
Organiser Barrie Powney commented: "This year will be the 42nd Anniversary of the Glossop Jog and we are very close to reaching the magical goal of £250,000 which we will have raised for charities both locally and internationally since that first Jog way back in 1978; and during which time we have supported more than 50 different charities with the proceeds from this event."
Barrie continued: "Whether you are a jogger, a helper or a spectator, a warm welcome awaits you on Sunday.
"I would like to thank in advance all the people who continue to come to the Jog and raise money for very worthwhile charities."
Joggers can pre-register for the event at www.glossopjog.co.uk/entries.php.
Or alternatively go along and register on the day from 10.30am.
There will be plenty of Rotarians in high-vis jackets happy to help on the day.