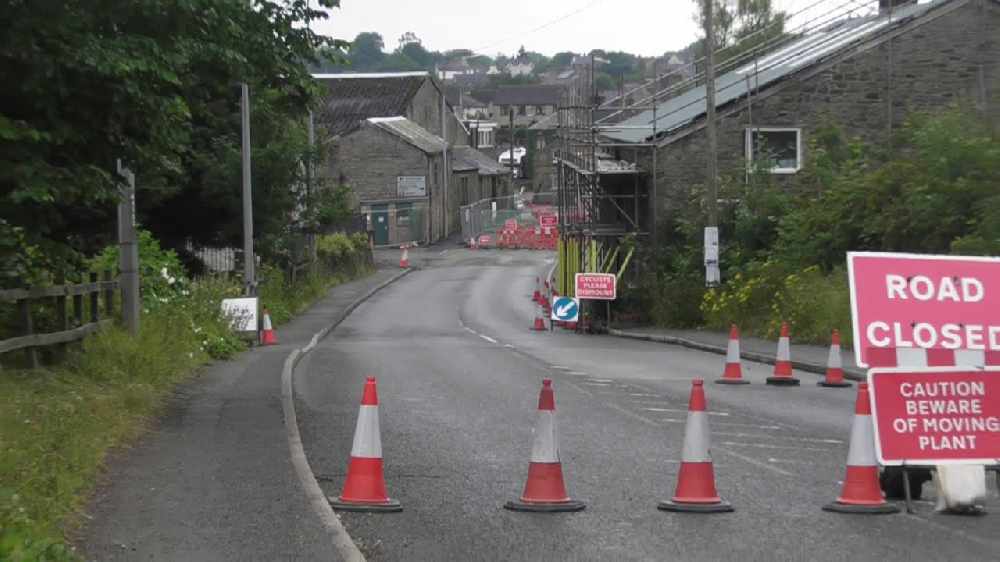 A main Chapel-en-le-Frith road has re-opened as major work to fix a broken culvert nears completion. 
Sheffield Road, from the junction with Market Street to the junction with Frith Knoll Road, had been closed since 29 April while the existing culvert is replaced with a pre-cast reinforced concrete culvert.
But one lane of the road reopened on Monday (30 September), Derbyshire County Council have confirmed.
Temporary traffic lights are in place, while the one-way diversion along Hayfield Road has been lifted.
The county council say the routine inspection had found serious structural issues with the culvert – which runs under Sheffield Road, just outside the council's highways depot.
Large cracks were found in the stone slab sections covering the culvert and structural defects were found in the masonry arches that support Sheffield Road.
If these structural issues had been left unfixed Sheffield Road could have been left at risk of collapse. Gas, electric, water, sewage pipes and phone cables – which also run under the road – could also have been damaged leading to flooding.
The council say the work cost around £750,000 but the culvert should now last for 120 years.
The road will fully reopen once ongoing construction work is completed.