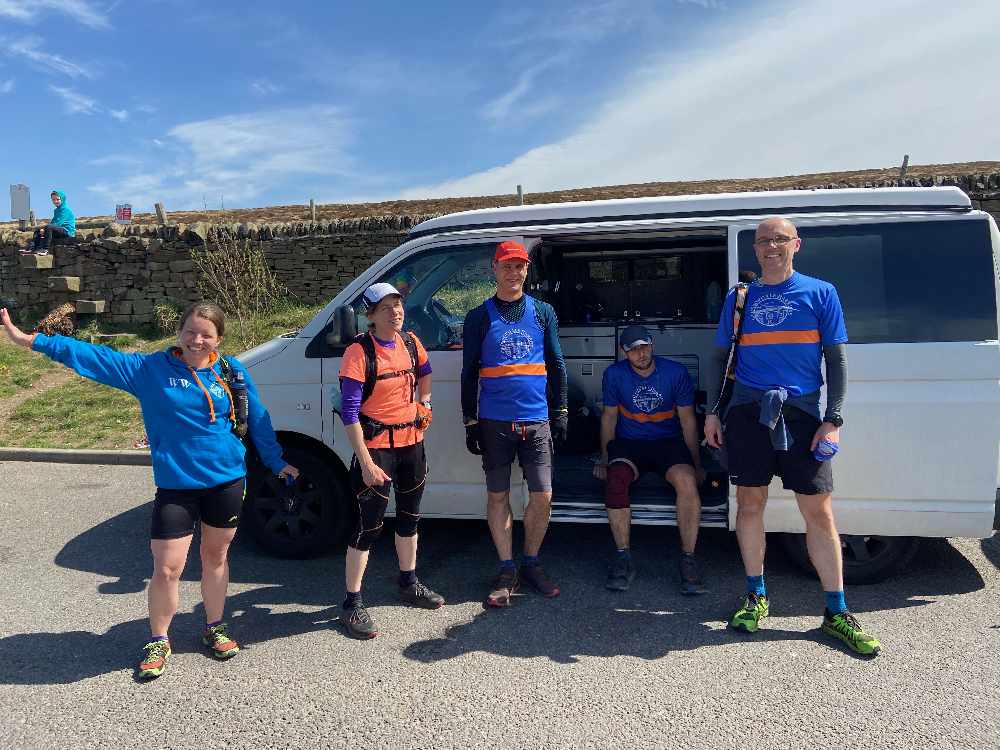 PIT STOP: Luke - seated - takes a brief breather earlier today to refuel.
Running man Luke Holme is set to 'home' in on a remarkable accomplishment this evening as he completes a non-stop two day 'marathon' challenge.
Luke, from Glossop, has set out to run two laps following the borderlines served by the Glossop Mountain Rescue Team (GMRT), starting anti-clockwise. Each lap is 40 miles in length.
Once the two loops had been completed he would then start on a further 20 miles leg to finish in Manor Park this evening - completing a 100 mile challenge.
We caught up with Luke earlier today at Chunal when he had completed 83.2 miles of the route and had 17 miles left to go after a quick refuel.
He had taken only one quick power nap as he endeavoured to complete the distance essentially without stopping.
Luke came up with the idea to raise money for GMRT.
"I wanted to do something for them because they have shown so much dedication and support to others during times of crisis," said Luke.
"The GMRT are trained volunteers who attend the call outs for injured and lost people in the hills and I think raising money for them would show our appreciation towards all their efforts."
Luke initially aimed to raise £750 but has already flown beyond that figure, with more than £1,800 in the GMRT pot to date.
You can help Luke achieve £2,000 by donating to his just giving page at https://www.justgiving.com/fundraising/luke-holme-gmrt-marathon?fbclid=IwAR1AF1PVqHGJXyaCMt2X3K0xdz_j4GQUfXregNZqjZgI9v84axWU_blLcxU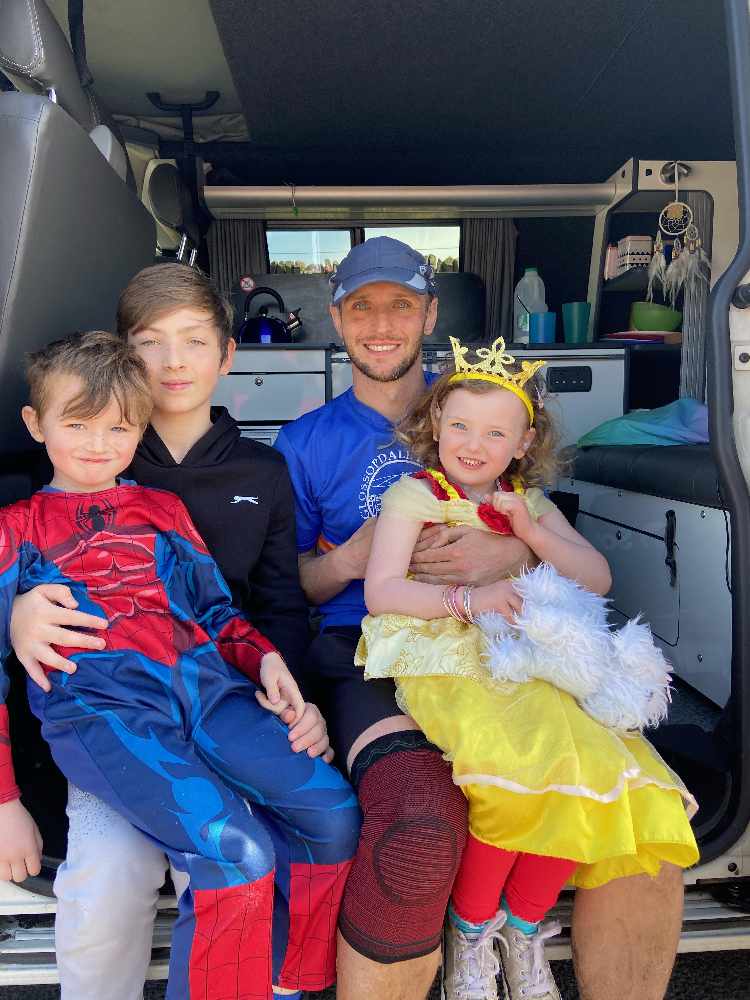 OUR SUPER HERO: Luke has a quick refuel at Chunal before setting off to complete the rest of his run.